Updates
Thai Police Bust Gambling Sites Circulating $1.6m Monthly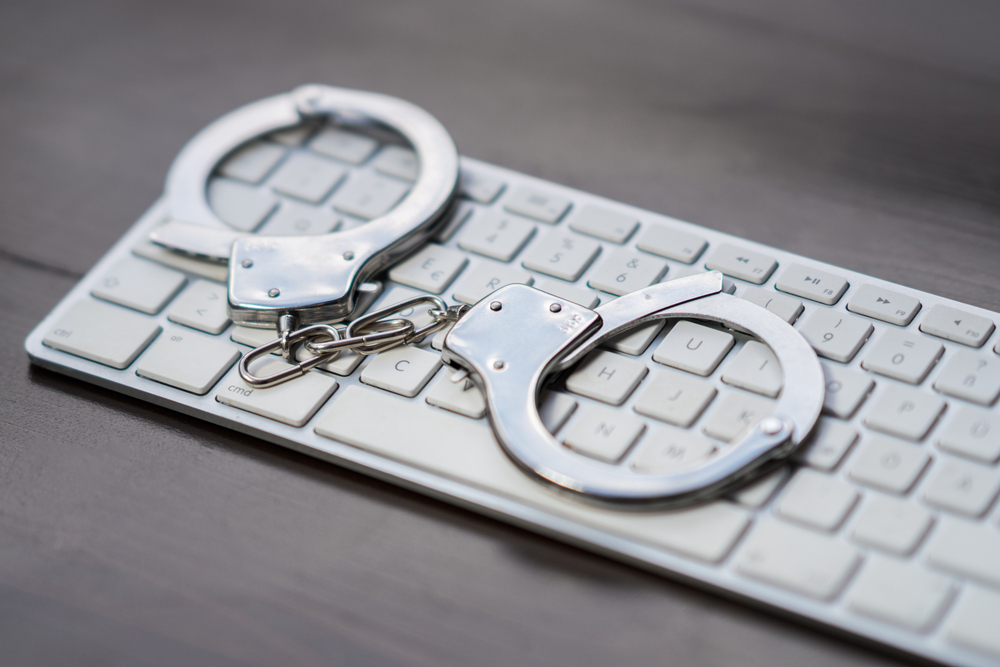 Police raids in five locations in Thailand have resulted in the arrest of 16 administrators of an illegal gambling network. [Image: Shutterstock.com]
A major gambling operation
In Thailand, authorities are continuing their efforts to combat illegal gambling across the country. Police arrested 16 administrators of an online gambling network in Thailand's northeastern province on Tuesday.
The arrests resulted from raids in five locations in the Nang Rong area. Crime Suppression Division (CSD) Commander Pol Maj Gen Suwat Saengnoom said the illegal operation involved ten gambling websites, which saw at least THB50m ($1.6m) in circulation each month.
bank account books, ATM cards, and illicit drugs
During the raids, the CSD seized a number of laptops, computers, internet routers, and mobile phones used to run the operation. Authorities also found bank account books, ATM cards, and illicit drugs. 
Background on the raids
As reported by the Bangkok Post, police first began investigating a number of houses in the northeastern province over claims made by members of the public last month. Various complaints on the CSD Facebook page informed police that renters were using the premises to conduct online gambling operations and use illegal drugs.
After investigating the claims, the CSD confirmed that the houses formed part of an illegal gambling operation, used as offices by the renters. The group's websites included www.sajoker123, among nine others. In addition to earning money from gamblers, the administrators also sold the websites at THB300,000 ($9,584) per user.
The CSD team seized 20 computers, a notebook computer, 30 computer monitors, two tablet computers, 31 mobile phones, six internet routers, four cameras, 16 bank account books, and ten ATM cards, among other notebooks and customer information. Police also said they found illicit drugs but did not specify the amount.
According to Saengnoom, all sixteen of the arrested administrators have since confessed to gambling charges. The CSD has handed the perpetrators over to Nang Rong police for legal action.
A flurry of gambling arrests
Thai police have already experienced a busy year due to an increased focus on the crackdown of illegal gambling. Officials linked gambling dens to a rise of COVID-19 in the country, and so January saw the creation of three new subcommittees tasked with tackling the illicit activity.
In early February, police arrested 34 members of an online gambling operation housed in converted shipping containers. The offenders ran four websites which processed wagers of more than THB1bn ($33.2m) overall. That same month, cybercrime authorities raided another online gambling operation with 34 arrests across seven provinces.
a taxi motorcyclist shot dead in July 2020
More recently, authorities detained an alleged illegal gambling den owner for his role in the murder of a police informant. Authorities in central Thailand apprehended Somchai Jutikitdecha last month. The 56-year-old stands accused of ordering the murder of a taxi motorcyclist shot dead in July 2020.