Updates
Pavel Veksler Wins 2021 Irish Poker Open and €265,999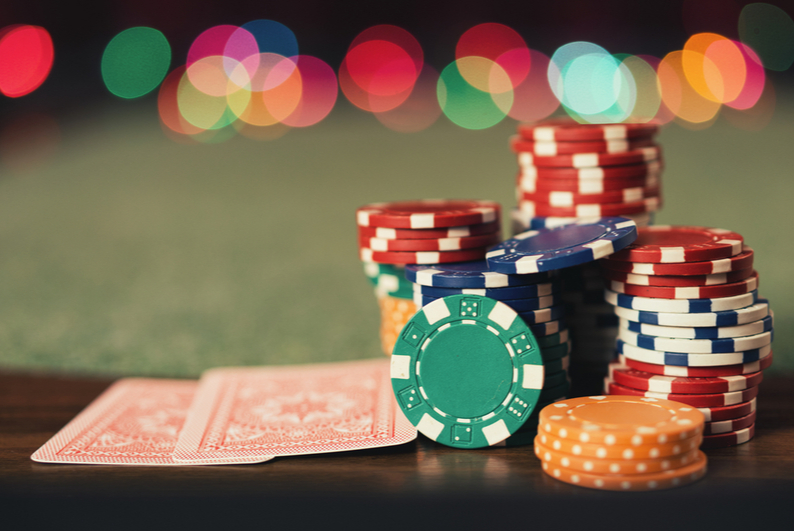 Veksler bested 1880 players to win €265,999
A new Irish Poker Open champion has been crowned and his name is Pavel Veksler. The Ukrainian poker pro came into Wednesday's Day 4 seventh of nine players left, made steady progress throughout the final table, hit the front with five remaining and eventually got heads-up versus overnight chipleader and two-time WSOP Main Event final tablist Stoyan Obreshkov. 
After a bit of business and a short battle versus the Bulgarian beast, Veksler made some hands and some moves to put Obreshkov short. In the final hand, he shoved the suited Q6, got called by Ace-King and spiked a cheeky 6 on the river to notch up his second biggest result having previously come 4th in the last ever PCA Main Event in 2019 for $503,440.
The question is will history forever put an asterisk after Veksler and Pablo Silva's names as winners of the Irish Poker Open 'online'? That I don't know. But what I do know is that those two players outlasted more other players than anyone else in the long, proud 41 year history of the event. 
Last year, Silva topped a field of 2,945 players to win €462,100, the 6th biggest first prize ever given out at the end of an Irish Open Main Event. Last night, Veksler bested 1880 players, the last man standing after 4 nights of competition. He won €265,999 (after a heads-up deal) and a trophy commemorating the extraordinary achievement. 
Down the years, the Irish Poker Open has welcomed some fantastic players into the annals and vegasslotsonline was fortunate to catch up with a few. 
British poker legends Joe Beevers and Neil Channing won the Irish Poker Open in the 2000s
In 2003, Joe Beevers outlasted 103 other players to win €50,375, the Lion King's share of the €126,000 prizepool. When asked to reflect on the result, Beevers actually reminisced about the 2001 Irish Poker Open when he was the chip-leader three-handed but ultimately fell in 3rd after taking a few bad beats. "It was won in the end by Jenny Hegarty and I had almost two years of jokes and ribs from the late legend Liam Flood telling me how I had been beaten by an Irish grandmother! So I had to win it, and I did in 2003."
2003 was the first year that the Hendon Mob website and staff attempted to provide live coverage of the event. The now powerhouse poker site was then in its infancy and Joe recalls how "we posted updates on the forum and stuck a webcam to the wall in the Merrion Casino. It was held on with sellotape and it kept falling down giving people coverage of our shoes and socks! I guess things have moved on since then!"
Indeed they have. In fact, they had moved on quite a bit by 2008 when another British poker legend Neil Channing took home the title. Sponsored by PaddyPower, the Irish Poker Open had exploded in those five years, the total prizepool growing to a whopping €3,000,000, the buy-in going from €1200 to €4200 and the winner's cheque boasting a life-changing €801,000. 
Always the raconteur, Channing quipped "I said to people at the time that the trophy would last a lot longer than the money and I can definitely confirm that that is true." He added: "I actually think it was bigger than winning a bracelet although I would say that having spent a ridiculous amount of time failing to do that."
Ian Simpson's two fondest memories of the Irish Open are not about the poker
The Irish Poker Open is as famous for what happens off the felt as what happens on. There is always music playtime, craic at the bar, all manner of pub-games in the lobby and a general atmosphere of excess. One of the great Irish Poker Open success stories is that of Newcastle native and Unibet Poker ambassador Ian Simpson.
In 2012, Simpson finished fourth behind Kevin Vandersmissen in a field of 502. Vandersmissen won €420,000 but Simpson was 'The Sole Survivor', the deepest finishing online qualifier, a title which added €100,000 to his prize of €107,500. He came back in 2013 and went three spots better, defeating Michael Farrelly heads up and earning €265,000 for the win. With the cameras rolling, Simpson immediately dropped to one knee and proposed to his girlfriend Emma who said yes.
When discussing his fondest memories of the Irish Open, Simpson also recollected the first time he met the late Derek Kavanagh. "One of the real joys of the Irish Open in particular is the plethora of characters you'll meet and Kav was one such character."
Simpson had just busted from the Main Event in 2015. So unused to the feeling of not taking six figure sums out of the Irish poker economy, he wandered into the bar of the Burlington Hotel. "I was feeling a little down", he said. Catching the eye of someone he knew at the bar, he was directed to go to the table on the promise of a pint being brought down to him. "At that table sat Kav and before my first Guinness had been sank, I'd forgotten my woes of busting and was feeling perhaps even more jubilant than when I was in the event, such was Kav's ability to bring a smile to someone's face."
To this day, Simpson remembers his friend fondly, toasting his anniversary every year with a compulsory pint of the black stuff. "We lost Kav to cancer a number of years ago, but whenever the Irish Open gets mentioned I can't help but remember his mischievous smile as I sat at his table, and smile myself in turn."
Nobody knew who Patrick Clarke was before his win in 2014
In 2014, PaddyPower erected a boxing ring in the middle of the ballroom of the Burlington Hotel. The event had lost its international appeal, evidenced by the final 7 players all being Irishman. At the end of 4 days of play, Patrick Clarke and Dave Pollack were the ones duking it out for the first prize of €200,000.
Ultimately Patrick Clarke prevailed, having won entry to the tournament online by spinning up from a €4 qualifier. As such, he also took home 'The Sole Survivor' bonus, a €50,000 topper to make it an even quarter million euro. To say this result changed Clarke's life would be an understatement. "The year I won it, I couldn't afford to stay in the Burlington for the entire weekend". 
Clarke had found some more modest accommodation down the road but treated himself to a stay in the five-star venue once he 
made the money. "Nobody knew who i was when the tournament started", recalled Clarke, "but the all knew when it was over."
Dan Wilson messed up his own heads-up deal negotiations but managed to win a €65,000 flip in 2016
In 2016, the Irish Poker Open moved back to its previous home of Citywest and it would be the turn of online supremo Dan Wilson who had been printing for years online whilst also doing a phD in astrophysics. 
Showing his live inexperience perhaps (or maybe his reliance of the deal-making software), Dan recounted in humble fashion what happened when he got heads up. "It was facepalm on my part. The difference was €150k vs €85k so I was desperate to see the numbers. Somehow I completely mangle the maths and asked for way more than I was due, even with an edge." 
Wilson's opponent Michael Conaty was taken aback by Wilson's deal suggestion. "Michael was an absolute gent, but on the back of some strong advise from Andy Black, and in nicer words than I imagine Andy would have chose, rightly told me where I should shove my edge."
So with deal negotiations having broken down, the two Irishmen took their seats to play a €65,000 heads-up match. Dan remembers being fired up. "Pure ego bristling now I say 'fine, let's play bro' while genuinely shitting it. We immediately get into a flip, my Ace-King versus his red nines for all the money. Run out the ecstasy A23, followed by the heart attack black 6, 6, never easy."
The Irish Poker Open will hopefully return to Citywest in 2022 
As phenomenal as the effort has been to transpose this festival to the virtual tables in 2020 and 2021, there is still no substitute for the real thing. As 2017 champion Griffin Benger told us, 'there's an infectiously excitable energy at the Irish Open that I haven't really experienced anywhere else. It was extra special to have the Canadian crew supporting me on my run to the title. Also the woodcarved trophy I won is gorgeous and a personal favourite." A similar bespoke trophy will be making its way to Kiev and the home of Pavel Veksler in the coming days after his dominating performance. 
JP McCann and his team said they that they are delighted with how the festival went and credit must go to the excellent livestream coverage provided by Henry Kilbane, James Dempsey, Louise Butler, Sven McDermott and Fintan Gavin on the Partypoker Twitch channel. 
Hopefully the Irish Poker Open will return to the live felt in Citywest next year but if that's not possible, it will surely have a welcome pied-à-terre on the Partypoker virtual felt once again.