Updates
New Tennessee Sports Betting Regulator Has First Meeting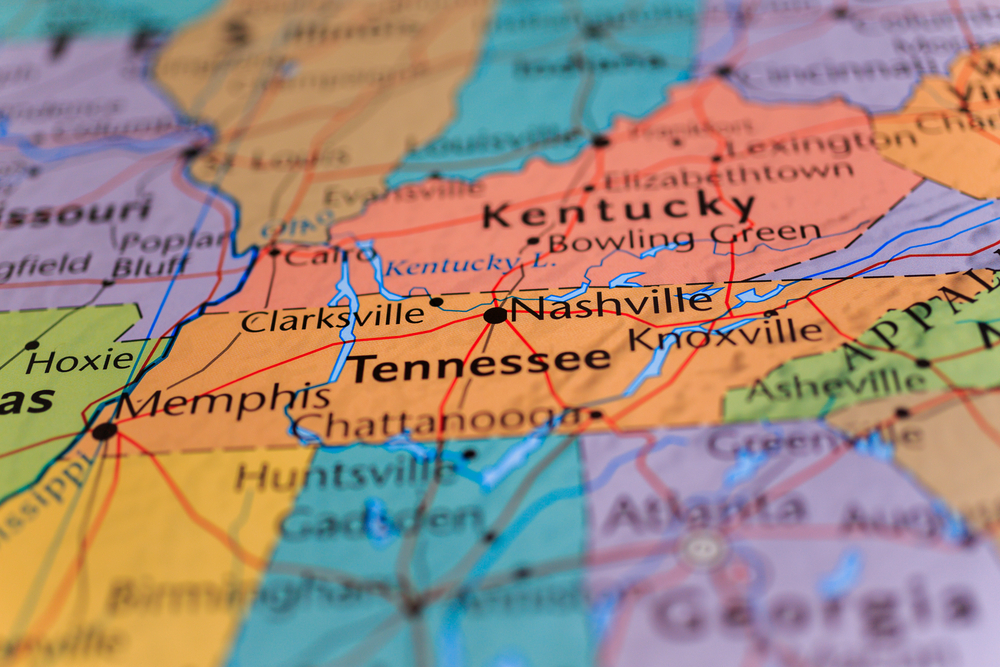 After the Tennessee governor signed SB 588 last week, the Sports Wagering Advisory Council completed its first official meeting as sports betting regulator on Tuesday. [Image: Shutterstock.com]
A first meeting as regulator
Tennessee's lucrative sports betting maket has generated upwards of $1bn in handle since its launch in November last year. Now, that market has a new regulator by the name of the Sports Wagering Advisory Council (SWAC).
the Council met for the first time since the bill signing on Tuesday this week
By signing SB 588 on Thursday last week, Governor Bill Lee transferred regulatory powers from the Tennessee Education Lottery (TEL) to SWAC. The switch won't officially take place until Jan 1 2022, however, the Council met for the first time since the bill signing on Tuesday this week.
During that meeting, SWAC members met with the TEL to begin the process of appointing a new executive director to lead the Council. It also represented the first gaming regulatory meeting held in-person since the beginning of the pandemic in Tennessee.
The Council aims to have a director in place before the January 1 deadline and member Tom Lee said the regulator wants someone "significantly experienced" to take the role.
Reasons for the swap
Tennessee's lottery has held control over the regulation of sports betting since the launch of the mobile-only market in 2020. However, it has experienced a number of difficulties centering around operator Action 24/7.
The TEL announced the suspension of Action 24/7's operating license in March after an investigation uncovered alleged instances of money laundering and credit card fraud. However, the operator filed a lawsuit against the regulator to regain its license. Action 24/7 won its case and has since been cleared of any follow up legal action from the TEL.
While the TEL fought this court battle, SB 588 and its companion bill HB 1267 progressed through the legislature seeking to replace the regulator.
Commenting during a hearing of HB 1267 in May
, Rep. John Gillespie explained why he backed the regulatory overhaul. "I believe that the lottery and sports wagering are two different areas," he said. "I believe that it's best that they focus on their respective topics."
Tennessee sports bettting on the up
It's clear to see why lawmakers want the best regulator possible for the market. Tennessee sports betting has grown rapidly since its launch, generating total handle of $1.08bn and revenue of $92.4m. It took in $131m in its first month of sports betting – still the highest total of any state's debut month.
March represented the state's highest monthly handle total to date, with mobile sportsbooks generating $205.9m altogether. April's total meanwhile took a slight dip month-on-month, to $172.4m.
The state's bettors spend an average of $113.31 per month
According to VegasSlotsOnline News research completed last month, Tennessee places fifth in average monthly spend per bettor out of the US's active sports betting markets. The state's bettors spend an average of $113.31 per month, putting Tennessee behind only Nevada, New Jersey, Colorado, and Virginia.