Updates
Nevada Judge Dismisses Resorts World Manila Attack Suit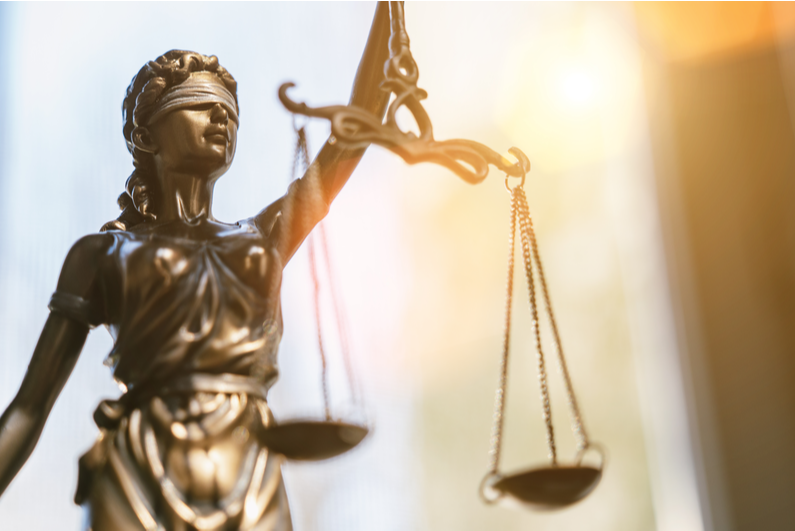 The family of victims of a 2017 attack at Resorts World Manila plan to appeal a decision by a Nevada judge to throw out their lawsuit against Resorts World Las Vegas. [Image: Shutterstock.com]
Not a Nevada case, judge says
The attorney for the family of Tung-Tsung Hung and Pi-Ling Lee Hung plans to appeal after a Las Vegas judge dismissed a wrongful death lawsuit related to the tragic death of 37 people at Resorts World Manila four years ago. Among District Judge Nancy Allf's reasons for jettisoning the case were that the fatal casino attack that claimed the Hung's lives did not occur in Nevada and there are no witnesses in the state.
Kevin Hansen, the family's Las Vegas-based counsel, said that they could not seek justice in the Philippines because of political corruptions and "cover-ups." They are turning to Nevada because Genting, Resorts World's parent company, bought the property for Resorts World Las Vegas in 2013 and subsequently obtained its state gaming licenses.
give them the voice that they cannot get anywhere else"
"We ask that these plaintiffs be given the opportunity to come into this court and to present this court with the opportunity to give them the voice that they cannot get anywhere else," Hansen said in court on Thursday.
The lawsuit claims that casino officials "have publicly admitted 'lapses' in their security, allowing the attacks to take place, resulting in Mr. and Mrs. Hungs' tragic and untimely deaths." Additionally, the complaint alleges that some of the casino's fire safety systems did not work properly, contributing to the Hung's deaths; all but one of the people who died were victims of asphyxiation from the fire the attacker set on the casino floor.
Attacker started fatal fire
Just after midnight on June 2, 2017, a man later identified as Jessie Javier Carlos entered the high roller second floor of Resorts World Manila carrying gasoline and a rifle. He opened fire, causing panicked guests to flee for the exits, though some, including the Hungs, went further into the casino to hide.
With the casino floor empty, Carlos poured gasoline on gaming tables and slot machine chairs and lit them ablaze. At 12:18am, he shot out the locks of a safe room door and stole about $2.3m worth of chips.
After arriving at 1:30am, a SWAT team exchanged fire with Carlos in a stairwell. He fled to a hotel tower, broke into a fifth-floor room and died by suicide after setting himself on fire and shooting himself in the head.
the fire created toxic gas from the table felts and seat cushions
Though Carlos did not kill anybody with his gunfire (it is suspected that his initial shots in the casino were warning shots), the fire created toxic gas from the table felts and seat cushions, claiming the lives of 36 people who stayed in the casino. One person died from a heart attack. All of the deceased were found in the casino area, most of them women who hid in a restroom. The Hungs, who were VIP guests, had been hidden in a VIP pantry by employees.
In addition to the 37 deaths, 70 people were injured that night, mostly from smoke inhalation and trampling.
Security competence questioned
During the investigation into the attack, Resorts World Manila CEO Stephen Reilly admitted that the casino's security was not up to par that night. He said that CCTV footage showed that some security guards were not at their proper posts when Carlos arrived.
Despite that, staff were able to evacuate thousands of people, which also led to questions as to how so many people still died. According to Resorts World Manila President Kingson Sian, Carlos left a bag of bullets in the room where people perished and combined with rumors when the shooting started, people may have thought there were two gunmen and were therefore scared to come out of hiding.
According to the Las Vegas Review-Journal, court records revealed that casino security "misled police to believe that everybody had been evacuated," resulting in the victims' bodies not being found for six hours.
Politicians also questioned Resorts World Manila security chief Armeen Gomez's qualifications during hearings.