Updates
Mohegan Backs Out of $9.3bn Greek Casino Project Plans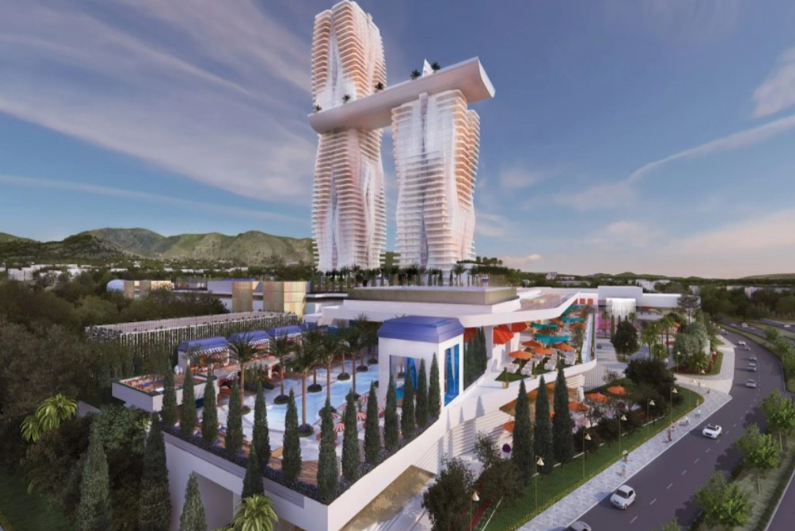 Tribal operator Mohegan Gaming and Entertainment has pulled the plug on plans for its Inspire Athens project (pictured above) in Greece, deciding to focus on the Asian market instead. [Image: Mohegangaming.com]
A change of heart
US casino giant Mohegan Gaming and Entertainment has officially withdrawn its plans to develop and operate a casino in Greece. Instead, the company intends to increase its focus on the Asian market.
the new backdrop created by the COVID-19 global pandemic"
The company announced that it had backed out of the plans on Friday last week. It cited "the new backdrop created by the COVID-19 global pandemic" as a reason for the withdrawal. The business also said that it intends to focus on its $1.6bn Inspire Korea project in Seoul, which it expects to open in Q2 2023.
Early last year, the Hellenic Gaming Commission (HGC) selected Mohegan to develop the Hellinikon casino project in Athens. Mohegan agreed to pay €150m ($173.5m) in casino licensing fees to secure rights to the Inspire Athens project, with plans for a gaming area, a 120,000 square-meter hotel, entertainment venues, retail shops, and dining amenities.
Back to the drawing board
When the application process began for the planned €8bn ($9.3bn) casino resort in Greece, four operators expressed their interest. This included Mohegan, Hard Rock International, Caesars Entertainment, and the Genting Group. By the end of the bidding period, only Mohegan and Hard Rock remained.
Now that Mohegan has pulled the plug on its Greek plans, the door may have opened for Hard Rock once more. However, the company took issue with the HGC after it awarded the 30-year license to its only rival bidder last year. Hard Rock ultimately pursued legal action, pointing to a potential conflict of interest in the application process.
In contrast to Hard Rock's claims, local media outlets in Greece reported that the HGC denied Hard Rock's application due to a lack of financial information. Allegedly, the regulator doubted the financial capability of Hard Rock to develop the casino resort. The operator argued that, in fact, it was Mohegan that would struggle to finance the project.
All eyes on Korea
Instead of following through with its Inspire Athens project, Mohegan has decided to focus on its Inspire Korea development in Seoul. The South Korean casino resort will include a three-tower luxury hotel complex with more than 1,300 rooms, in addition to the largest entertainment area in the country.
get construction going and opening in 2023."
Much like the Hellinikon project, the South Korean government selected Mohegan from a number of other potential suitors. In August, the company's international president Bobby Soper gave an update on the construction. He said that the company is still attempting to secure the final piece of financing, but the goal is to "get construction going and opening in 2023."
"It's been a rollercoaster, we've had our ups and downs, and COVID certainly threw a curveball," the Mohegan exec explained. "But we're in the ground, we have significant investment in the ground." He also noted the immense opportunity for gaming in Greater Seoul, with its population of 28 million.