Updates
MGM CEO: Casinos Yet to See Recession Warning Signs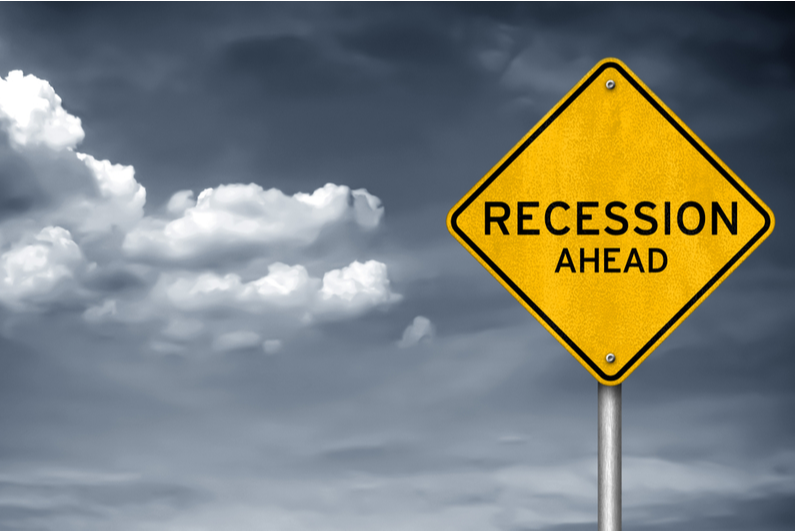 In the US, rising gas and food prices are prompting fears of a recession, but MGM CEO Bill Hornbuckle says the company has seen no signs yet. [Image: Shutterstock.com]
Still on the rise
Food and gas prices are continuing to rise across the US, prompting TD Securities to predict that the chances of a 2023 recession in the country are as high as 50%. According to MGM Resorts International CEO Bill Hornbuckle, however, the casino industry is yet to see any warning signs.
more millennial business than we've ever had"
The casino boss spoke during CNBC's Evolve Global Summit on Wednesday. He said that, while he expects inflation and rising prices to eventually impact the sector, "it hasn't yet." In fact, Hornbuckle expressed optimism thanks to a growing number of younger gamblers. "We have more millennial business than we've ever had by 20%," he affirmed.
Data from the American Gaming Association seems to support the MGM CEO's claims to a point. US casinos saw their best-ever three months in March, April, and May. Total revenue surpassed $5bn. In terms of performance, "we're exactly where we thought we would be," Hornbuckle asserted.
That said, gaming revenue figures from June have indicated a slow down in business.
Mixed reports
Although Hornbuckle might be optimistic about the casino sector, other execs have expressed some trepidation regarding its future.
At the May opening of a Hard Rock Hotel in Manhattan, the firm's CEO Jim Allen warned that customers will begin to feel the pinch from rising gas prices. He said: "There's no doubt that in most regional gaming markets that customer is a day-tripper, utilizing gasoline to get to the facility. And when that's up 30% to 40%, that's going to be problematic."
Prices for building materials have just exploded"
Allen also noted the impact of inflation on Hard Rock's next building project, which it plans to raise on the site of The Mirage on the Las Vegas Strip. "Prices for building materials have just exploded," he explained.
Meanwhile, Wynn Resorts CEO Craig Billings has acknowledged the sector is facing challenges, but he believes it is strong enough to weather the storm. He said that after surviving the pandemic the industry knows "the levers we need to pull to make it through whatever does come."
Downturn in June
States have begun reporting their June gaming revenue figures, and the data does indicate a downward trend. New York's gaming revenue dropped by 34% from May, Iowa's dropped by 22%, and Delaware saw its worst results since August 2020 at $6m, down 16%.
In fact, based on the data so far, Illinois is the only state to see gaming revenue increase month-on-month by 5% to $110.7m. There, the success of DraftKings has helped offset the poor performance of other operators.
The lack of sport is also not helping gaming revenue, with both the NFL and NBA in the off-season from June. MLB is the only US major sports league still in action through the summer months.