Updates
Las Vegas Police Investigate Cosmopolitan Casino Robbery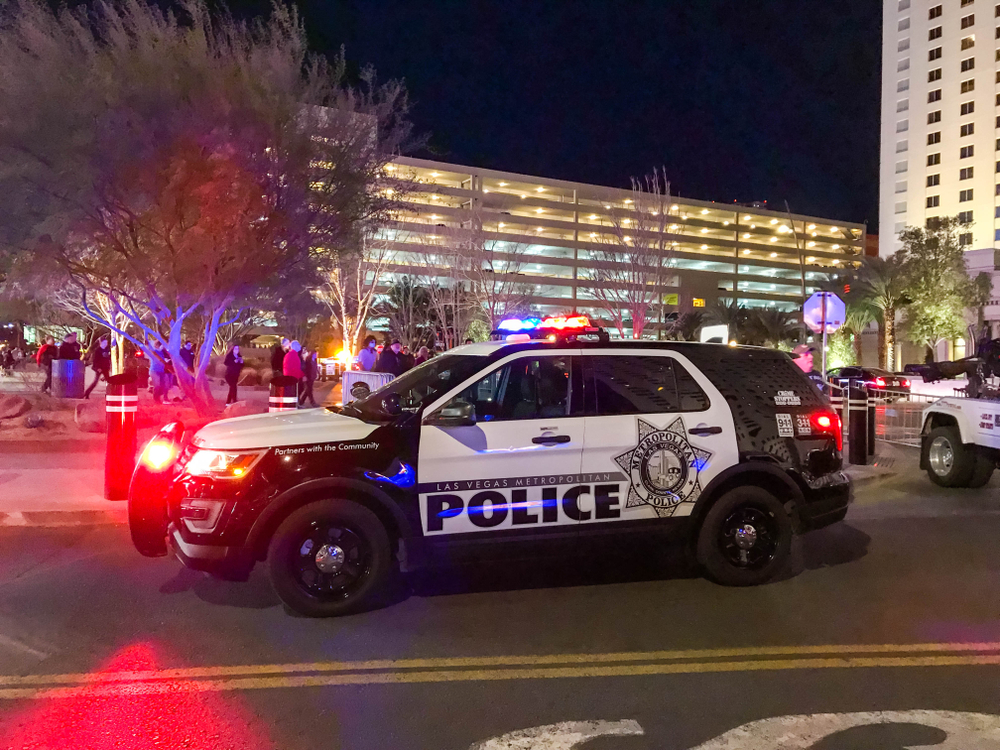 The Las Vegas Metropolitan Police Department is investigating an early-morning robbery at the casino cage of the Cosmopolitan. [Image: Shutterstock.com]
Reporter observed 'multiple police cars' outside
The Las Vegas Metropolitan Police Department (LVMPD) is investigating a cage robbery that took place inside The Cosmopolitan of Las Vegas.
The Las Vegas Review-Journal – which said a reporter was present at the scene of the early Tuesday morning crime – took to Twitter to share news of the incident:
According to LVMPD spokesperson Misael Parra, police responded to a call at a gaming property in the 3700 block of Las Vegas Boulevard at 6:46am on June 8. While Parra did not reveal the Cosmopolitan by name, the Review-Journal stated that a reporter observed "multiple police cars" outside the Las Vegas Strip hotel-casino at the time.
According to the Associated Press, the Cosmopolitan confirmed in a statement that "an incident" took place at its property on Tuesday morning. It added that there were no injuries involved.
No further comment amid ongoing investigation
The Cosmopolitan reportedly gave a statement informing that it was working with law enforcement and highlighting the safety and security of its guests as its top priority. The hotel-casino added that it would not provide any further comment until the investigation reached its completion.
Located at 3708 Las Vegas Boulevard just south of the Bellagio, the Cosmopolitan features over 3,000 rooms and a 100,000 square-foot casino containing 1,300 slot machines, table games, and a race and sports book.
The Review-Journal reported that the LVMPD released "very few details" about what transpired at the gaming property.
"It is still active. Detectives are still working on this."
The Las Vegas daily quoted Parra as saying only that the call involved "a robbery at a casino and a suspect is in custody." "It was at the casino cage," the police spokesperson added. "It is still active. Detectives are still working on this."
Robbery comes despite beefed-up security
Tuesday's incident follows the Cosmopolitan's return to 100% capacity in early May of this year, after the Nevada Gaming Control Board (NGCB) gave it the thumbs up. The NGCB had previously said that upping casinos' capacity was conditional on them showing "measurable and material steps" to vaccinate staff against COVID-19.
Nevada Governor Steve Sisolak even took to Twitter last month to praise the Cosmopolitan for its "creative approach to incentivize health & safety within their workforce" after it got the green light to up its capacity to 100%:
The robbery at the Cosmopolitan comes despite it leveling up its security in October last year in response to a rising tide of violent crime on the Las Vegas Strip.