Updates
Kalamba Games CCO Discusses Rumble Ratz Megaways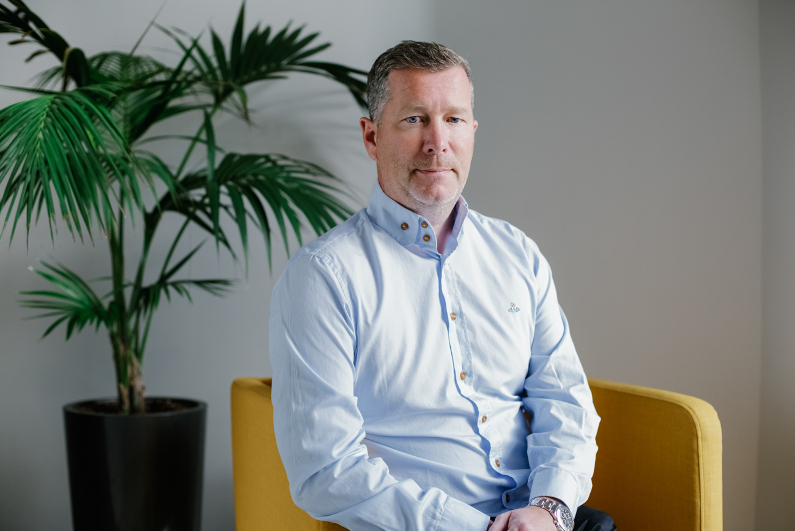 In the build up to the release of Rumble Ratz Megaways, VSO News has spoken with Kalamba Games CCO Andrew Crosby to get his insight into the upcoming slot release.
Innovation is key
Through its bases in Malta and Poland, Kalamba Games has been providing innovative online slots to the gambling industry since 2016. The supplier now has more than 70 titles to its name, with themes ranging from the plains of Africa to the pirate ships of the Caribbean.
Kalamba's upcoming release, Rumble Ratz Megaways, recently made it into VegasSlotsOnline News' Slots of the Week. The six-reel Megaways slot is set in a world of rats who are constantly on the lookout for gold – and the evil cat.
Before the game officially goes live on Wednesday, VSO News sat down with Kalamba's chief commercial officer Andrew Crosby to get his insight into slot innovation and the new release itself.
Firstly, can you tell us a bit about Kalamba Games and your role in the company?
Kalamba has been around since 2016, so around five years. Our two co-founders have a huge amount of experience in the gaming world.
Originally, Kalamba's games were distributed through the Relax Gaming Silver Bullet program, but we now also have our own Remote Gaming Server, BullsEye, through which we form platform-to-platform and direct agreements with operators. That means that our whole suite of games is available, which numbers around 70+ titles.
I'm using that previous experience to try to improve the product itself
I personally joined Kalamba in March this year after a five-year stint with Relax and before that, I was head of casino with Mr Green. Then, before that, I worked for seven years with NetEnt. With Kalamba I look after the Marketing, Account Management, and Commercial Departments. I also have a hand in developing the end product, so I'm using that previous experience to try to improve the product itself.
Based on all of that experience, what do you think the modern slot player is looking for in games?
The word innovation is always used but if you can innovate on the mechanics of games and popular titles that already exist then it's something players get excited about. Constant improvements on these things are something I look for as a slots player myself. When I actually go on websites and play on the latest releases the first thing I do is check out the mechanic and see if I can relate that to previous games I've liked in the past.
Now, onto Rumble Ratz Megaways, your upcoming release. Can you tell our readers a little bit about the game?
We signed a license agreement with Big Time Gaming, which allows us to add Megaways to the title itself. It's not your standard Megaways game though. It plays a lot different to other releases out there.
the rats actually interact with the reel-set
Normally, when you spin on a Megaways game you have a chance of different amounts of Megaways. With Rumble Ratz, the rats actually interact with the reel-set. If you land a cheese board underneath one of the rats, it can increase the ways to win on the next spin and the concurrent spins after that until the cat appears on the top and returns the reel to its original state.
It's a play on Megaways and it's definitely not standard. I think that's what's exciting about it. In addition, you have the buy bonus or 'HyperBonus' feature where you can buy the bonus, and there are three different types with varying multipliers.
On top of that, I think it's just a really unique medieval theme and I like the fact it's got a cat in it who is always hanging around in the back of the game waiting to make an appearance. So it's really fun as well.
How did that idea first come about?
I wasn't personally involved with the initial ideation as it began before I joined the company. However, you usually come up with an idea for a mechanic and then the maths team gets involved to see whether you can go ahead with that idea or if it's not feasible. It might be too volatile or there might be something within the concept that is abusable.
The style will fit around that maths model
If you then get a big tick and everyone is happy with that then you move towards the artistic style of the game. The style will fit around that maths model at the center.
What else does Kalamba Games have lined up?
We've actually created an exciting game feature that hasn't been done before – called Hit 'N' Roll. On the bonus game itself, you buy the feature and then get a rotating wheel. On that wheel, you can get up to 50,000x your bet, so if you actually increase your bet amount it can be spinning round and you can see values of 1,000,000+ going past.
It creates a real excitement within the game, so we've started adding the feature to our future titles. One such game is Joker Lanterns, based on our popular Joker Supreme and Joker Max titles. Then we will have Joker Max Hit 'N' Roll and Goblins and Gemstones Hit 'N' Roll too.
On top of this, our first Megaways game was Machina and we're going to create Machina Reloaded Megaways, which will be tweaked from the original. That will go out on September 22. Also, I can't release the details of it yet, but watch out for a premium game release on November 30. It's going to be a very exciting Megaways game.