Updates
Joe Ingram To Host Special Meet-Up Game at WPT in Vegas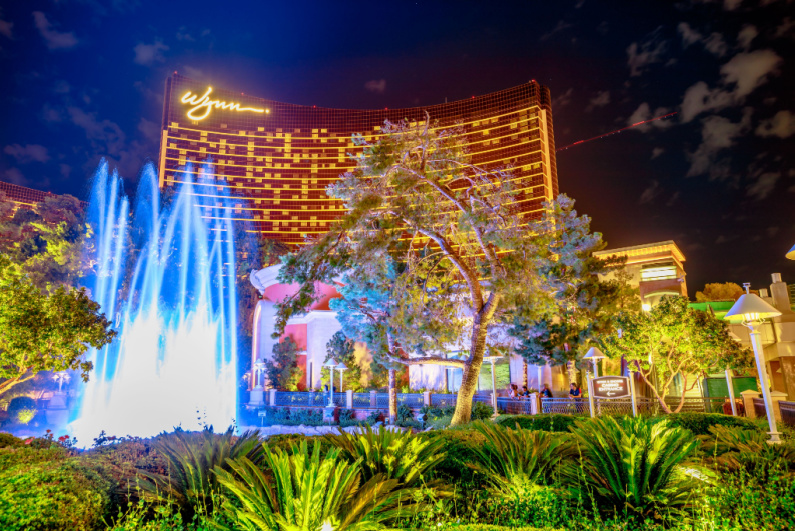 The Online Qualifier 
One poker promotion that seems to have fallen out of fashion over the last decade is the one in which a lucky qualifier gets to battle it out versus the pros in a televised one table Sit 'N' Go. Even before Chris Moneymaker lit the fuse on the poker boom, they were a mainstay of the industry and an effective tool which tapped into the recreational player's poker dream. 
From Late Night Poker to Shark Cage, the inclusion of an 'Online Qualifier' served a number of functions. It created some buzz and acquisition for the attached online site as players scrambled to win their seat. It also gave the TV game an obvious underdog and a relatable storyline.
anybody can win on the night 
The qualifier won on a few occasions, and when that happened it sent a ripple through the poker world, creating a feel good story and reinforcing that vital poker unique selling point that anybody can win on the night. The World Poker Tour (WPT) will be hoping to create an occasion like that at the WPT World Championships in December with a pair of special tournaments, pitting ClubWPT qualifiers against their stable of ambassadors. 
David versus Goliath contests 
In 2008, PartyPoker Late Night Poker was won by a little known Swedish player by the name of Andreas Jörbeck. In the final, he outlasted a table of professionals including Andy Black, Eddy Scharf, Surinder Sunar, and Maria Demetriou. He ultimately defeated Roland DeWolfe heads-up to claim the $125,000 first prize in a fantastic David versus Goliath moment. 
The year before that, I won a seat to The Million Pound Challenge on Full Tilt Poker. It was a 60 player tournament with the winner taking on Phil Ivey, Chris Ferguson, and DeWolfe in heads up matches for £1m ($1.2m). Spoiler alert, I did not win it but Adam Noone did and he went on to beat Ivey and Ferguson before an agonizing defeat to DeWolfe deprived him of the jackpot. Suffice to say, it created a lot of excitement. 
56 packages to the upcoming WPT World Championships in the Wynn
No doubt hoping for a similar outcome, ClubWPT has awarded 56 packages to the upcoming WPT World Championships in the Wynn, 27 players getting a Main Event package, 22 getting a Prime Championship package, and seven receiving a special events package. Five of those special events package winners will attempt to win a Prime Championship seat in the Tony Dunst WPT Battleship Bounty on December 9th. The other two are in a last-longer with each other for a $10,400 Main Event seat as they play Phil Ivey, Andrew Neeme, Brad Owen, and Lynn Gilmartin in the WPT Phil Ivey Home Game on December 6. 
Fairytales
The novel 'Passport' initiative was introduced this year for World and Prime qualifiers but the WPT has been pumping out the packages for almost 15 years via the ClubWPT platform.
"Since launching in 2008, ClubWPT has been an amazing way to get players from all walks of life more involved in poker," said WPT CEO Adam Pliska. "WPT World Championship packages are the most prestigious prizes we have ever awarded on ClubWPT, and we are proud to host qualifying players at our 20th-anniversary celebration."
With over 50 players taking their seats in these big buy-in live events via the ClubWPT route, there is sure to be a few fairytales out there and what better way to market the game? Even for those who fall short of the money, the ClubWPT Passport packages include a tournament buy-in, a stipend for travel expenses, branded merchandise, and a luxury stay at the five-star Wynn Hotel. 
Speaking of fairytales, the WPT has also been tasking its ambassadors and friends with the job of gifting $12,400 Main Event packages to deserved people in the community. Amanda Botfeld has been a giveaway-machine, getting players to nominate a family member and then later rewarding creativity with several winners to her 'Rocky Training Montage' competition. Jamie Kerstetter took nominations for gambling degenerates who needed a break. The WPT's playing card partner Faded Spade asked the community who they'd most like to bust and why. Getting in on the act, Joe Ingram just announced his own giveaway:
Are WPT courting Joe Ingram?  
Joe Ingram is poker's consummate hype-man and it has always been something of a mystery that a big poker site has never made him an offer he couldn't refuse. Originally a volume beast in the great game of Pot Limit Omaha, he became one of poker's first content creators. 
a mixture of long-form interviews and Twitter fight investigations
Steadily growing in notoriety throughout the 2010s, he entertained his growing legion of fans with a mixture of long-form interviews and Twitter fight investigations. In 2016, his Poker Life Podcast won the American Poker Award for Best Podcast and, in 2020, his coverage of the Mike Postle Scandal earned him the GPI Global Poker Awards for Best Journalist and Best Video Content. 
Throughout his career, Ingram's content has always come in fits and starts, intense bursts of productivity followed by periods of absence. In a recent episode of The Lock-In, he spoke openly about burnout, an unavoidable consequence of his passionate 'all-in' approach to content creation. 
In the Summer of 2021, in association with Poker King, Ingram conducted a pair of high profile interviews with Phil Ivey and Tom Dwan. These days, Poker King and WPT are partnered up so it makes sense that WPT would be bringing him into the fray. Perhaps they are courting him for a future ambassadorship. At the very least, another interview with Ivey is scheduled for next week:
Ingram happy to work with WPT
VegasSlotsOnline News reached out to Ingram to ask him if an ambassadorship with WPT was on the horizon. He stopped short of saying anything definitive but he was emphatic about how happy he is to be working with them ahead of and during the WPT World Poker Championships. 
"I want to find out more about what makes for a great poker event – not just the Main Event but the entire series around it", said Ingram, adding, "I hope to contribute a lot to what will be really exciting, both for those who attend and people following along at home." 
Ingram did give us one exclusive though:
"I'll be running a private meet-up game during the festival. The plan is to have a cocktail reception and special dinner for a few of the 'legion' members. Then the game will be at night in the Wynn."
Whether Ingram and the WPT are betrothed to one another or just playing footsie, the World Poker Championships are certainly capturing the imagination of the poker public. Between record-breaking tournaments, star-studded meet-up games, a massive ladies event, the biggest names in poker and a plethora of online qualifiers chasing their poker dreams, it certainly appears that all hands will be on deck and no rock will be left unturned in the pursuit of making this a poker extravaganza.