Updates
How Much Could You Win Betting on Big Sports Blowouts?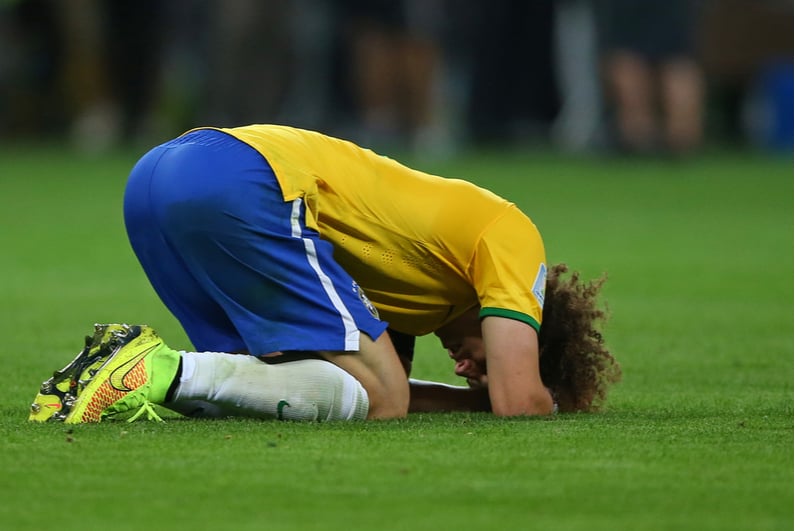 A dog-eat-dog world
We all love an underdog as sports fans, but sometimes the David versus Goliath storyline doesn't go quite to plan. Instead, fans watch on in horror as a much stronger competitor annihilates an ill-prepared opponent without mercy.
one of the most merciless victories in professional soccer history
In women's soccer, England's international team recently treated us to an example of just this. They opened the scoring in just under three minutes against underdogs Latvia last Tuesday. A staggering 19 more goals including three hattricks later, England had won 20-0 in one of the most merciless victories in professional soccer history.
Never to be outdone over in the US, the Memphis Grizzlies also gave a demonstration of how to destroy an opponent just two days later. The NBA team defeated the Oklahoma City Thunder 152-79 in a stunning performance last Thursday, shattering the league record for the largest margin of victory.
At VegasSlotsOnline News, these mind-blowing results got us thinking… how much could you have won if you had placed a $100 bet on these ridiculous scorelines, or any similarly shocking defeats in the world of sport? We've compiled a list of five major blowouts to find out.
5. Aldo's 13-second bout with McGregor
UFC
-110 for Aldo to lose
+450 to lose in round one
$450 profit from a $100 bet
In comparison to his current level of notoriety, Irish UFC fighter Conor McGregor wasn't quite as well known in 2015. However, he catapulted into fame that year due to the stunning way in which he defeated Jose Aldo. Shortly after the pair touched gloves for a featherweight championship unification fight, McGregor threw a left hook that knocked Aldo out cold just 13 seconds in. The rest, as they say, is history.
UFC on BT Sport took to Twitter last year to commemorate the anniversary of the moment:
McGregor came into the fight as favorite, meaning bettors would have secured odds of just -110 with William Hill if they chose to back him to win. Sadly, for obvious reasons, sportsbooks failed to offer a '13 seconds or less' option for the knockout. They did, however, price McGregor at around +450 to win in round one, which could have earned an appetizing $450 profit from a $100 stake.
Although McGregor versus Aldo only lasted 13 seconds, it isn't the shortest UFC fight in history. That record goes to the 'battle' between Jorge Masvidal and Ben Askren in 2019. The bout lasted just five seconds after a connection from Masvidal's knee saw Askren knocked out before they could even get started. Masvidal actually entered the fight as +182 underdog.
4. Oklahoma's record-smashing 73-point loss
NBA
-500 for Oklahoma to lose
+1000 with a -30.5 handicap
$1,000 profit from a $100 bet
In 1991, the Cleveland Cavaliers set the bar for NBA domination when they topped the Miami Heat 148-80. That 68 deficit stood as the league's point-margin record for almost 20 years. That is until the Memphis Grizzlies came up against the Oklahoma City Thunder on Thursday last week.
72-36 leaders by just halftime
The Grizzlies dominated the game from the start, ending up 72-36 leaders by just halftime. They ultimately left the court 152-79 victors, with nine of their 12 players reaching double figures in scoring. Jaren Jackson Jr. led the way in this regard, securing 27 points for the team. In addition to setting the highest point-margin record at 73, they also set franchise records for shooting and assists, among others
The Grizzlies took to Twitter to share the franchise records broken in the matchup:
Leading into the game, the Grizzlies were clear favorites with sportsbooks. Bettors could have secured odds of -500 for Memphis to claim the win, giving just $20 profit from a $100 wager. However, a bet on the team to win by more than 30.5 points would have delivered odds of +1000, offering $1,000 profit from the same size bet.
3. Arizona's 58-0 domination by Seattle
NFL
-500 for Arizona to lose
+1100 with a -32.5 handicap
$1,100 profit from a $100 bet
Speaking after playing the NFL's Seattle Seahawks in 2012, then Arizona Cardinals QB John Skelton said: "For them to come out and dominate the way they did in every phase of the game it's embarrassing." He certainly wasn't wrong.
The Cardinals suffered a 58-0 defeat in one of the worst losses to ever take place on a professional football field. The Seahawks forced eight turnovers and scored ten times to give the Cardinals their ninth straight loss that season.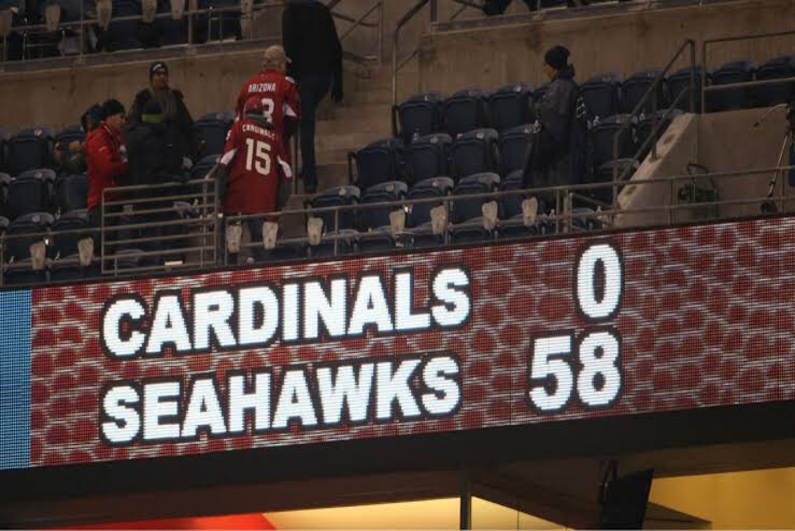 For bettors with access to a time machine, the options on that game were sadly relatively limited, with no real offering for the correct scoreline. Both Bet365 and BWin offered odds on the matchup, however, and bettors would have secured a disappointing price of -500 for favorites Seattle to win the game. The highest handicap option for the Seahawks was -32.5 points at +1100. A $100 bet on that price would deliver a profit of $1,100.
a 59-10 blowout courtesy of the Ravens
Another notable NFL mention includes the matchup between the Baltimore Ravens and the Miami Dolphins in 2019. In Week 1 of a historically bad season for the Dolphins, they suffered a 59-10 blowout courtesy of the Ravens and their quarterback Lamar Jackson, who threw five touchdown passes. Sportsbooks offered odds of +900 for a -30.5 handicap on the Ravens.
2. Latvia's eye-watering 20-0 blowout
Women's International Soccer
-3333 for Latvia to lose
+9000 for 20-0 scoreline
$9,000 profit from a $100 bet
Testament to England women's dominance over Latvia last week, the FIFA World Cup qualifier game didn't go more than six minutes without a goal. The team bagged 13 of those in the first 71 minutes, breaking England's previous record scoreline secured against Hungary in 2005. Added to this, Alessia Russo's 11-minute hat trick broke the English record for the fastest time for such a feat.
The Lionesses official Twitter page posted to commemorate the moment after the record-breaking win:
For bettors with a crystal ball, this game could have provided some very tasty winnings, but certainly not in the 'to win' department. Sportsbooks had England at odds of just -3333 to secure victory before the game. Placing $100 on that bet would earn a gambler just $3 profit – probably not even worth the time it takes to lock in the wager.
As for the shocking amount of goals, the one sportsbook offering scoreline odds on the game, Marathonbet, priced a 20-0 result at +9000 prior to kick off. That would earn any lucky bettors as much as $9,000 profit from a $100 stake. If anyone chose to wager on over 11 goals in the game, they could have earned a profit of $168 from the same sized bet at odds of +168 with 1XBet.
1. Brazil's 7-1 semifinal embarrassment
Men's International Soccer
+200 for Brazil to lose
+5000 for 7-1 result
$50,000 profit from a $100 bet
What's worse than suffering a major blowout in the semifinal of the most important competition in professional soccer? Probably doing so as the host nation of said tournament. Just ask Brazil's international men's soccer team from the 2014 FIFA World Cup.
an incredibly bitter pill to swallow for the sports-loving nation
Playing host nation Brazil in the semifinal of the competition, Germany left players and fans dumbfounded after scoring five goals in just 29 minutes. They ended up winning 7-1 in the biggest victory in World Cup semifinal history. For Brazil, it was their first loss at home for more than 12 years, and an incredibly bitter pill to swallow for the sports-loving nation that had pulled out all the stops to host the event.
Soccer news site GOAL posted on Twitter this year to commemorate the anniversary of the shocking result:
Bad news for Brazil could have spelled very good news for hopeful bettors, however. After defeating Colombia 2-1 in their quarterfinal, Brazil actually came into the Germany matchup as favorites at +163 with Bet365. A simple 'to win' bet on the Germans would have provided $200 profit from a $100 stake. However, bettors could have secured odds of +50000 on the ultimate 7-1 scoreline through William Hill, offering a staggering $50,000 profit from a $100 punt.