Updates
Global Gambling Meccas Post Latest Gaming Revenue Data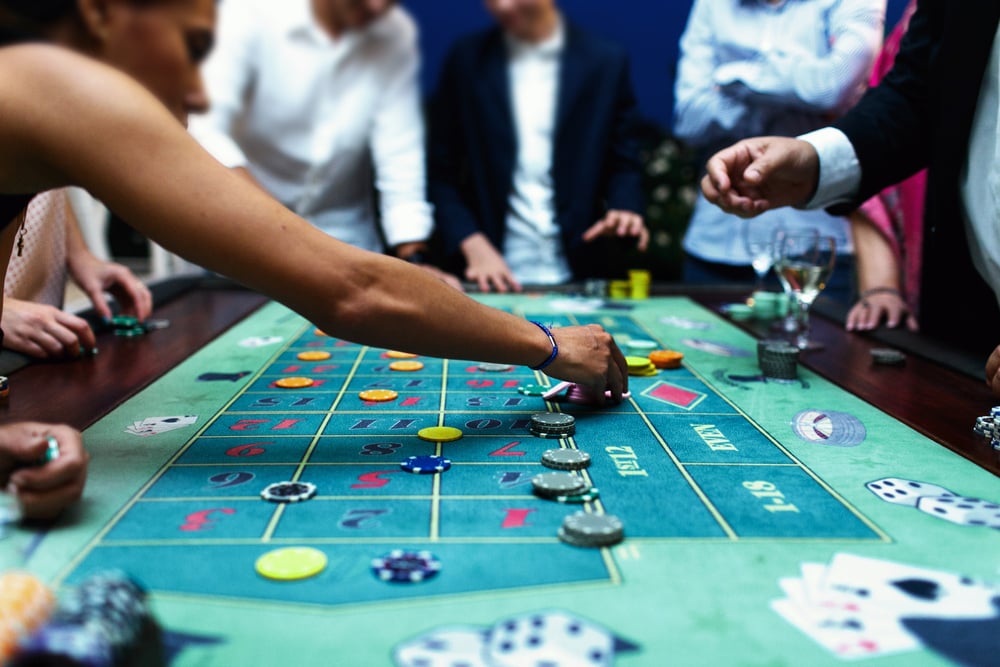 Casinos in the global gambling hubs of Las Vegas and Macau are continuing their recovery from the COVID-19 pandemic with different levels of success. [Image: Shutterstock.com]
In the process of recovery
Players from all over the world regularly flock to the internationally renowned gambling hubs of Las Vegas and Macau. Despite their notoriety, the two markets struggled throughout the COVID-19 pandemic due to lockdowns and capacity restrictions. Now, as challenges associated with the crisis ease, both of these gambling meccas are in different stages of recovery.
Vegas casinos saw $625.6m in revenue for the month
On Thursday, the Nevada Gaming Control Board (NGCB) revealed the state's revenue report for August. Casinos on the Las Vegas Strip posted a strong performance despite the return of a mask mandate. Vegas casinos saw $625.6m in revenue for the month, a 97% rise year-on-year and an increase of 20% from pre-pandemic levels in August 2019.
In contrast, casinos in Macau have struggled to return to the high levels of gross gaming revenue (GGR) experienced prior to the beginning of the pandemic. The Gaming Inspection and Coordination Bureau has revealed that revenue reached MOP5.88bn ($755m) in September, a rise of 32% month-on-month. This represents the lowest monthly figure of the year so far.
Future looking bright in Vegas
The COVID-19 pandemic hit the US gambling hub of Las Vegas particularly hard. In 2020, Nevada posted three record lows in terms of gaming revenue, including the lowest full-year total in 15 years. With most pandemic restrictions now a thing of the past however, the region has seen an impressive recovery in 2021. 
The NGCB took to Twitter on Thursday to reveal the details of the state's latest gaming revenue report:
Not only did Vegas revenue surpass pre-pandemic levels in August, but the monthly total for the state of Nevada reached $1.17bn. That represents an increase of 22% compared with 2019. The state is now on its second-longest streak of $1bn monthly casino winnings, with August representing the sixth month in a row of more than $1bn in GGR. In July, casinos saw record revenue of $1.36bn.
As reported by AP News, NGCB senior analyst Michael Lawton has attributed this success to a rebound of leisure travel and the return of special events and entertainment. That said, airport passenger figures did fall slightly from July according to McCarran International Airport data. Around 3.8 million passengers visited the airport in August, down more than 8% month-on-month.
Macau struggles with travel limits
Unlike most gambling markets in the COVID-19 pandemic, Macau casinos only closed for around two weeks in 2020 in an effort to control the virus. However, the Chinese region's casinos struggled with the impact of travel limitations as most of Macau's customers usually travel from other areas like mainland China.
officials confirmed eight new cases of the virus
In August, Macau officials confirmed the reintroduction of certain restrictions, including strict testing measures for those travelling to or from the neighboring Chinese city of Zhuhai. These restrictions ramped up towards the end of September after officials confirmed eight new cases of the virus.
The lack of travel in September certainly had an impact on gaming revenue, with GGR just over half of 2021's highest revenue total of MOP10.45bn ($1.30bn) recorded in May. Including September's total, Macau's third quarter revenue reached MOP18.77bn ($2.34bn), representing a drop of 26% from Q2 2021.
Macau's travel limits will ease on Friday for the return of Golden Week. This is the period around Chinese New Year between October 1 and October 7. The gambling hub usually experiences elevated levels of tourism throughout the seven days.