Updates
Gas Tank Explosion Results in 26 Injuries in Florida Casino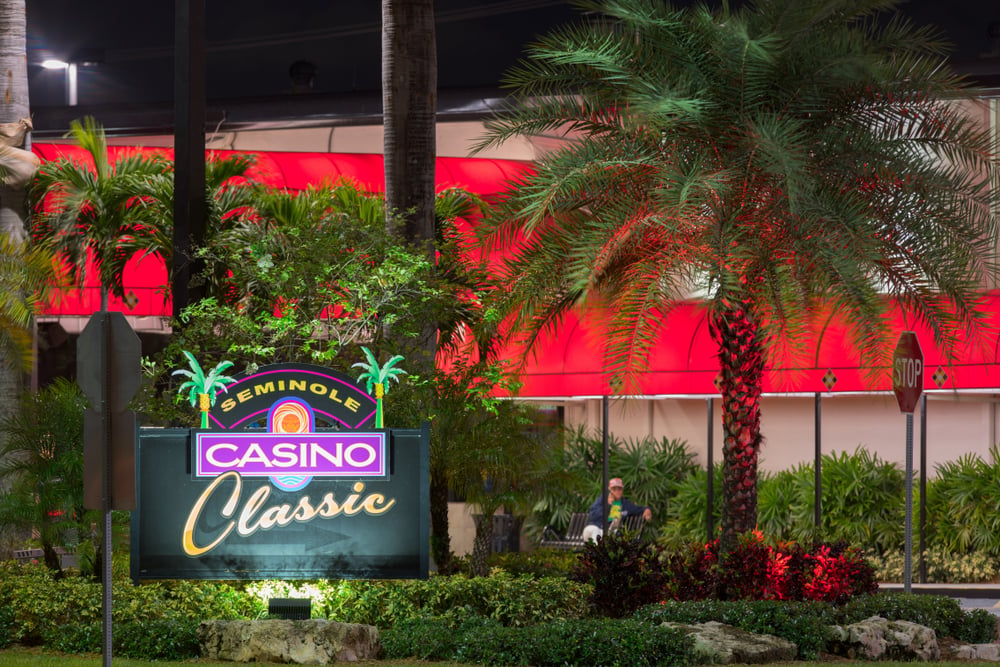 Six people have been hospitalized and a further 20 have suffered minor injuries in a gas tank explosion at the Seminole Classic Casino (pictured above) in South Florida. [Image: Shutterstock.com]
An eventful Monday morning
A gas tank explosion at the Seminole Classic Casino in South Florida, owned and operated by the Seminole Tribe of Florida, has caused injuries to 26 people, with six of them hospitalized.
The incident occurred on Monday morning. According to Seminole spokesperson Gary Bitner, the gas tank ironically formed part of the property's fire suppression unit. It ruptured as a contractor was testing and re-certifying the system.
On Monday, the casino's official Twitter page posted to praise the "quick response" of the fire rescue services:
Bitner has confirmed that although six people required hospitalization, none of the injuries were life threatening. Memorial Regional Hospital has since released four of the six patients who needed treatment. Meanwhile, the casino opened its doors to customers again from 8.30pm on Monday night.
The cause of the explosion
As reported by Local10, Bitner said the explosion involved equipment which is usually used to put out fires by releasing gas. A contractor was carrying out maintenance on the system behind a casino wall. When they tried to turn it back on after completing the work, a line connecting the tank ruptured.
sent debris flying across the gaming floor
Around 100 employees and guests were in the building at the time of the blast, according to the tribe spokesperson. Speaking with 6 South Florida, one person visiting the casino took a video showing a section of the wall blown away. Raynier Hernandez said the blast sent debris flying across the gaming floor.
Hollywood Fire Rescue confirmed that the injuries resulted from drywall debris, which the explosion knocked from the second floor to the first. Witness Keith Richards told Local10: "It was an extremely loud explosion. Like a transformer burst. It was a very loud sound. You see all those fibers falling from the drywall."
The Seminole's other troubles
In addition to gas tank explosions, the Seminole Tribe of Florida is facing other difficulties over a gaming compact. The group signed the new 30-year deal with Governor Ron DeSantis earlier this year, paving the way for the introduction of sports betting at its casinos. However, a parimutuel operator is currently challenging the legality of that agreement.
contravenes the Indian Gaming Regulatory Act
Southwest Parimutuels has now filed two lawsuits in an effort to block the deal, arguing that it contravenes the Indian Gaming Regulatory Act. The operator claims that the compact illegally allows the tribe to offer betting outside of its reservation through mobile wagering. Meanwhile, betting backers claim the wagering will take place on Indian land through betting servers.
As a result of the ongoing dispute, Florida was one of the states to miss out on launching its betting market in time for the beginning of the NFL season. Now, operators are reportedly preparing to go live on October 15 instead, although that all relies on the Seminole and Gov. DeSantis claiming victory in court.