Updates
Free Bet Into $102k: Bettors Cash In on NFL Playoff Parlays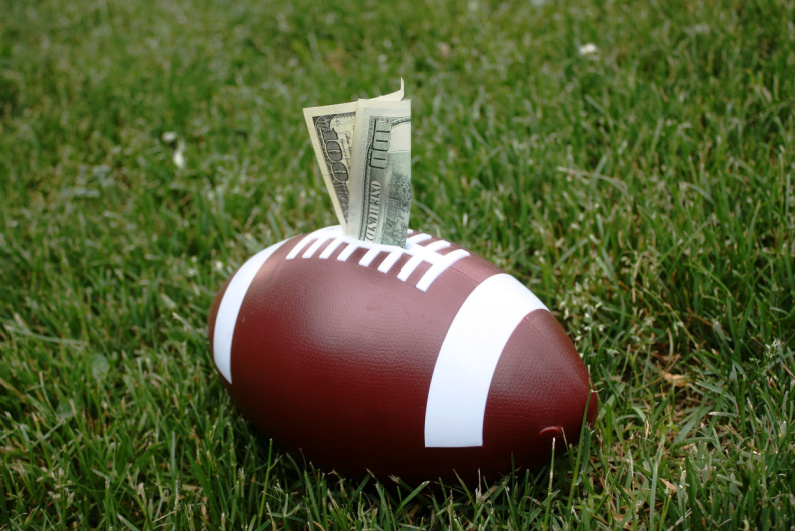 One lucky NFL bettor turned a free bet into over $102,000 with a parlay during the weekend's playoff games, while another won $72,000+ from $5. [Image: Shutterstock.com]
They did what?
The NFL divisional playoffs this weekend proved a hit for fans and bettors alike, and a couple of gamblers got particularly lucky on their parlay wagers. Together, the two FanDuel users made more than $175,000 from their two relatively risk-free wagers, one being a $50 free bet and the other a measly $5 stake.
a $102,760 payout off a $50 free bet
The first bettor cemented a $102,760 payout off a $50 free bet when the San Francisco 49ers hit against the Dallas Cowboys:
Meanwhile, the second went from $5 to $72,795 when Dalton Schultz scored the first touchdown of the same game. Needless to say, they were a little emotional watching the final leg hit:
NFL playoffs parlays
This weekend featured four of the best matchups in football. The Kansas City Chiefs kicked off Saturday's events with a 27-20 win over the Jacksonville Jaguars, and the Philadelphia Eagles closed it out with a resounding 38-7 win over the New York Giants. The Cincinnati Bengals then went on the road and knocked off the Buffalo Bills 27-10, while the 49ers defended their home turf against the Cowboys 19-12.
a nine-leg parlay spanning all four games
The $102k weekend winner secured their payday via a nine-leg parlay spanning all four games. Their picks included: Travis Kelce to score and the Chiefs to win, Jalen Hurts and Boston Scott as anytime touchdown scorers, Ja'Marr Chase and Josh Allen to pick up touchdowns and the Bengals to win, and Dalton Schultz to score and the 49ers to win. The improbable bet had +205519 odds.
The second bettor took a different approach. They predicted the first touchdown scorer in every game and did so flawlessly, nailing picks of Kelce, Dallas Goedert, Chase, and Schultz. Their bet had even longer odds of +1455900. 
Taking losses 
The Monday headlines are all about the big winners of the weekend, whether that be the teams themselves or the bettors at home. But some didn't prove so lucky.
$2m on Dallas to beat the 49ers
The biggest loser of the weekend was famous high-roller Jim "Mattress Mack" McIngvale, who doubled down on a $200,000 wager that the Cowboys would win the NFC Championship by wagering $2m on Dallas to beat the 49ers. 
Rather than pout, he offered a solution to Dallas QB Dak Prescott: ditch his Sleep Number mattress (one of his sponsors) for a new Tempur-Pedic from Mack's Gallery Furniture store:
The 49ers will head to the City of Brotherly Love to meet the Eagles in the NFC Championship. The winner will advance to play either the Chiefs or Bengals in the Super Bowl. Philly and Kansas City are narrow favorites in their respective matchups.