Updates
Flutter Pays $200m to Settle PokerStars Dispute in Kentucky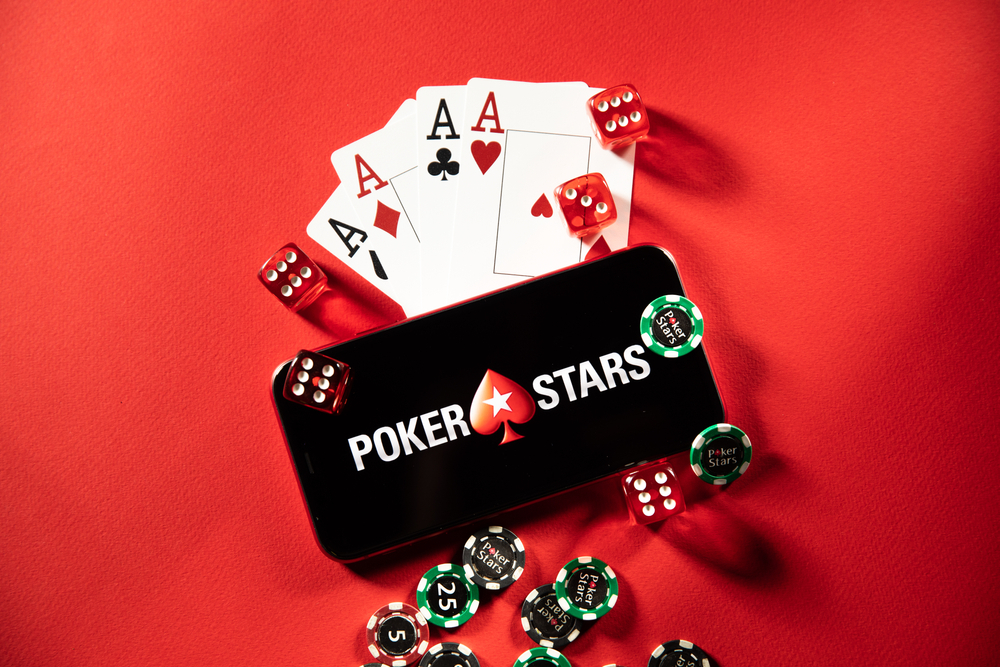 In Kentucky, Flutter Entertainment has just paid $200m to the government to settle a long-running legal dispute centered around its poker subsidiary PokerStars. [Image: Shutterstock.com]
A multimillion-dollar settlement
Global gambling giant Flutter Entertainment has finally settled a legal dispute which began more than a decade ago in the state of Kentucky. It centers around the Stars Group and its poker gambling brand PokerStars, acquired by Flutter in 2020.
operated in Kentucky despite a law prohibiting online gambling
The case relates back to a period between 2006 and 2011, when PokerStars operated in Kentucky despite a law prohibiting online gambling in the US. The Kentucky Supreme Court reinstated a 2008 ruling against PokerStars in December last year, ordering its new owner Flutter to fork out damages to the Kentucky government.
Flutter announced on Wednesday that it has now settled the legal dispute in full by paying $200m to the Commonwealth of Kentucky. That is in addition to the $100m in secured bonds previously forfeited. Flutter confirmed that the Commonwealth has agreed to cease all further action in return for the settlement funds.
Flutter gets off lightly
In its announcement on Wednesday, Flutter said that the Kentucky settlement agreement was in the best interest of its shareholders. It would certainly be hard to disagree considering initial calculations for damages following the Kentucky Supreme Court's decision last year.
The court ruled 4-3 in favor of the Kentucky state government having a legal right to seek damages for losses its residents incurred when playing PokerStars's "illegal" online poker games between 2006 and 2011. Not only that, but state law also entitled the government to triple the amount. Based on the state's calculations, this meant the penalty amounted to $870m plus compound interest of 12% per year.
The state calculated the total owed on an aggregated gross losses basis, adding together every losing bet a Kentucky poker player made on PokerStars. In contrast, PokerStars argued that the net losses only amounted to $26m in that period.
In March 2021, a court denied Flutter's request for a rehearing on the decision. The company said it would continue to pursue legal avenues to appeal the ruling however. This led PokerStars to petition against the judgement with the US Supreme Court last month. It is unlikely the court would have actually ruled on the case, but Flutter said it now considers the matter closed following the $200m settlement.
The history of the case
In October 2006, the United States Congress passed the Unlawful Internet Gambling Enforcement Act (UIGEA), which essentially made it illegal for operators to accept payments for internet gambling. This caused some poker operators to pull out of the American market, but others, such as PokerStars, Full Tilt Poker, and Absolute Poker, continued to operate illegally until 2011.
seized internet addresses, and sought around $3bn in assets
On April 15 2011, a day now known in poker history as "Black Friday," the US Department of Justice issued indictments against the poker operators that continued to cater to US players. They froze bank accounts attached to their websites, seized internet addresses, and sought around $3bn in assets from the sites.
The indictments resulted in prison time for Absolute Poker co-founder Brent Buckley, who pled guilty to misleading banks. He received a 14-month sentence in December 2011. Meanwhile, a court ordered PokerStars co-founder Isai Scheinberg to pay a $30,000 fine in September last year. He managed to avoid any jail time with the judge acknowledging his efforts to pay back US players.
After the indictments in 2011, PokerStars took over collapsed poker company Full Tilt Poker. In doing so, the business adopted around $184m in debts from non-US player balances. PokerStars also contributed $547m to the US Department of Justice to settle a civil forfeiture and civil money laundering action.