Updates
FanDuel Signs New Deal to Provide DFS Services in Brazil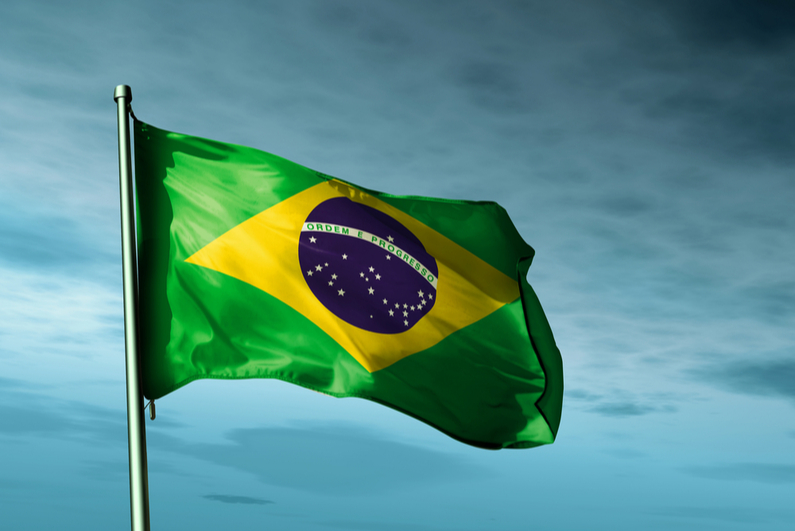 FanDuel has signed a deal that will see it supplying DFS services in Brazil to a local operator. [Image: Shutterstock.com]
FanDuel moves south
FanDuel has agreed to provide daily fantasy sports (DFS) services in Brazil to the Grupo Globo brand – Cartola FC. Flutter Entertainment, the owner of FanDuel, announced the new multi-year deal on Tuesday. FanDuel will lead the expansion of the current range of products that Cartola FC has to offer.
Through the deal, FanDuel will launch a paid DFS offering in Brazil called Cartola Express. Cartola FC currently has a free-to-play offering and an accompanying paid subscription service. These existing offerings will remain in place.
it reaches 99.6% of the population in Brazil
Grupo Globo is Brazil's biggest media conglomerate with numerous companies under its umbrella. According to Flutter, it reaches 99.6% of the population in Brazil between its entertainment, sports, and news programs. It also directly reaches over 100 million people in the country each day through its linear channels.
Forming an agreement
In a statement released Tuesday, FanDuel CEO Amy Howe commented on the signing of the new deal. She said the partnership would allow FanDuel to contribute to Grupo Globo's success by adding its "proven product capabilities and cutting-edge services." Howe expressed excitement for the future as FanDuel becomes a part of the "next generation of fantasy sports in Brazil."
FanDuel started life as a DFS operator in the US, earning its place as the market leader alongside DraftKings. It has since expanded into sports betting and online casino.
DFS Entretenimento is a subsidiary of Grupo Globo and the operator of Cartola Express. DFS Entretenimento CEO Newton Filho believes that the new Cartola Express offering could take the sector to another level. He said: "We're proud to count on the expertise of FanDuel, which has been a leader in this field in the United States for more than 10 years."
A popular offering
Cartola Express will become a part of the media conglomerate's Cartola portfolio. Cartola FC began in 2005 and now has about ten million active fantasy teams, as well as 435,000 subscriptions to its Cartola PRO offering.
The group has integrated its DFS brand across the relevant digital and broadcast sports media offering from Grupo Globo. This includes regular commentary shows, social media, and the online sports outlet of Globo – GE.
Users can play with Cartola FC for free, allowing them to create a fantasy team for the premier league of soccer in Brazil – the Campeonato Brasileiro Série A.