Updates
Blow for Casino Plans as IR Opponent Wins Yokohama Election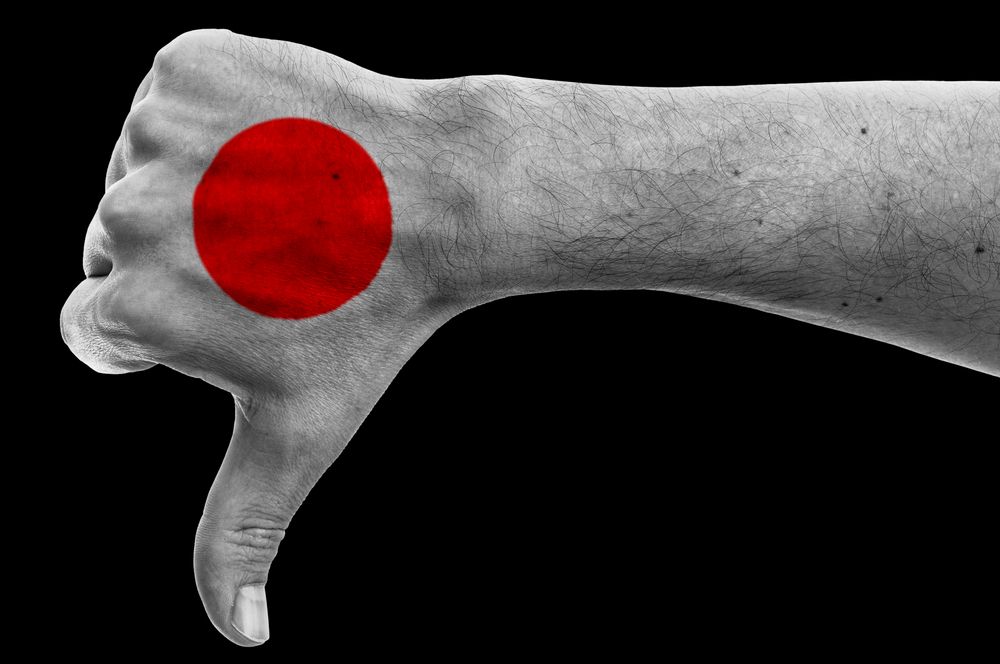 It's bad news for casino backers in Yokohama, with an opponent to the city's IR plans taking victory in a mayoral election over the weekend. [Image: Shutterstock.com]
Yamanaka takes the win
Since Japan's national government announced plans to develop three integrated resorts (IR) across the country, the city of Yokohama has made clear its intention to host one of the casinos. However, those plans hit a brick wall over the weekend due to the result of a local mayoral election.
On Sunday, Takeharu Yamanaka claimed victory in the election, defeating the ruling Liberal Democratic Party with around 34% of the vote. In bad news for IR backers, Yamanaka has consistently expressed opposition to the idea of a casino resort. In fact, plans to axe the project formed a part of the ex-professor and data scientist's mayoral campaign.
An integrated resort, often referred to as an IR, is a casino-based vacation resort. Along with casino gambling areas, they also usually feature hotels, restaurants, convention centers, theme parks, and shopping facilities. Japan officially legalized casino gambling in 2016, paving the way for integrated resorts in the country.
Shortly after the announcement of his victory on Sunday, Yamanaka confirmed his stance on the IR issue. As reported by Kyodo News, the new mayor said: "We will issue a formal statement soon making it clear that Yokohama will not make a hosting bid." In the past, Yamanaka has suggested the local government should develop hotels, concert halls, or other facilities on the site earmarked for a new casino.
Disappointment for operators
News of Takeharu Yamanaka's victory in the mayoral election will come as a blow to Genting Singapore and Melco Resorts. The operators represent the only two contenders left in the race for the city's IR project, despite seven companies initially expressing an interest when the bidding process began in 2019.
Melco had formed a partnership with civil engineering firm Taisei Corporation
Hoping to increase its chances of securing the project, Genting Singapore had partnered with two other companies, forming a consortium with Sega Sammy Holdings and Kajima Corporation. Meanwhile, Melco had formed a partnership with civil engineering firm Taisei Corporation to strengthen its own bid.
Local officials expected to make a decision on the winning proposal in the coming months. Analysts from Maybank recently suggested that Genting Singapore had more chance of securing the project. However, a Monday note from the company confirmed that Yamanaka's victory will likely see the plans abandoned.
In the Monday note, Yin Shao Yang, Maybank analyst, wrote: "The Yokohama mayoral election resulted in the election of a resolutely anti-IR mayor. Thus, we gather that the Yokohama IR RFP process will be shelved very soon."
Who's left in the race?
With Yokohama out of the picture, there are just three cities or prefectures currently hoping to host one of Japan's IR projects, including Nagasaki, Osaka, and Wakayama. This suggests that if no one else decides to join the race, each location should secure one of the developments.
In Nagasaki, the local government has chosen Casinos Austria as its IR partner. If all goes to plan, the Austria-based operator will develop and run a casino on a 30-hectare site at Huis Ten Bosch at Sesebo City. Officials aim to finalize an agreement with the partner in the summer or fall of 2021.
a ¥1tn ($9.08bn) casino on the man-made island of Yumeshima
Similarly, the Osaka government has also chosen its partner in a consortium led by MGM Resorts International. Along with its partner Orix Corporation, MGM has plans for a ¥1tn ($9.08bn) casino on the man-made island of Yumeshima. Osaka Governor Hirofumi Yoshimura expects the development to begin in 2023.
Finally, Wakayama has backed a ¥770bn ($4.3bn) integrated resort project from Canadian private equity management firm Clairvest Group. The company's plan includes a 596,000-square-meter resort, with the aim of creating 14,000 new jobs and generating ¥260bn ($2.6bn) each year.
Each local government must apply to host one of Japan's three IRs by April 2022.