Updates
BetMGM, Houston Astros Strike Power-Shifting Partnership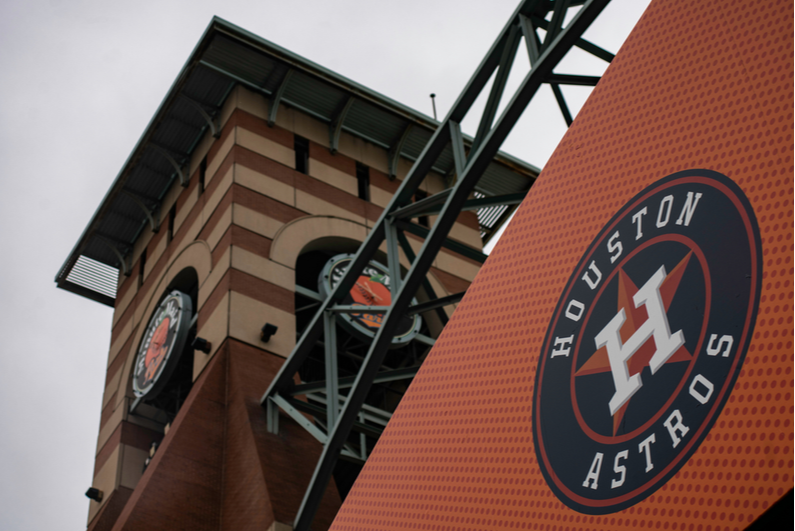 The Houston Astros have signed a deal with BetMGM, the online gaming company's first in Texas. [Image: Shutterstock.com]
Sports betting still illegal in Texas
BetMGM has struck an agreement to become the exclusive sports betting partner of the Houston Astros. The deal marks the entertainment giant's first partnership in Texas.
we continue to strive for new ways to add to the fan experience"
"We are looking forward to our partnership with BetMGM," Astros senior vice president and general counsel Giles Kibbe said in a statement released by BetMGM. "As we continue to strive for new ways to add to the fan experience, this partnership will provide another way for the Astros to engage with our fans."
The deal circumvents Texas' ban on sports betting by providing BetMGM patrons, who can cross into Louisiana to bet legally, with VIP experiences including on-field access, chances to throw out the first pitch, and trips for road games. 
Astros alter the balance of power
The deal could be a paradigm-shifting moment in a Lone Star State that is yet to embrace sports gambling. The latest (failed) attempt at legalizing sports betting came in 2021, and the issue cannot go before legislators until 2023.
Texas, the second-most-populous state, would be a massive market in an already exploding entertainment sector. Legislators, operators, and lobbyists have been pushing for sports betting for a while, turning up the heat in recent months.
Former U.S. Representative and prospective Texas governor Beto O'Rourke also recently pledged gambling expansion if elected to office. With BetMGM's latest deal with the Astros, he may have extra leverage pushing for further legislation.
The deal explained
The agreement stipulates that BetMGM will enjoy permanent advertisement in Houston's home stadium, Minute Maid Park, including a sign on the outfield wall and a rotating board behind home plate. 
offer special deals for nearby Louisiana bettors
BetMGM and the Astros will also join forces to offer special deals for nearby Louisiana bettors, furthering the VIP experience.
MGM sees its partnership with the 2017 World Series champions as a unique opportunity for both entities.
"The Houston Astros are a monumental addition to our portfolio of strategic partnerships with professional sports teams across the U.S.," BetMGM CEO Adam Greenblatt said in a statement. "The organization's passionate fan base will be key to the growth of BetMGM throughout the South as we look for new ways to engage fans with unique experiences that go beyond the game."