Updates
BBZ Poker Removes Richard 'GingePoker' Sheils Content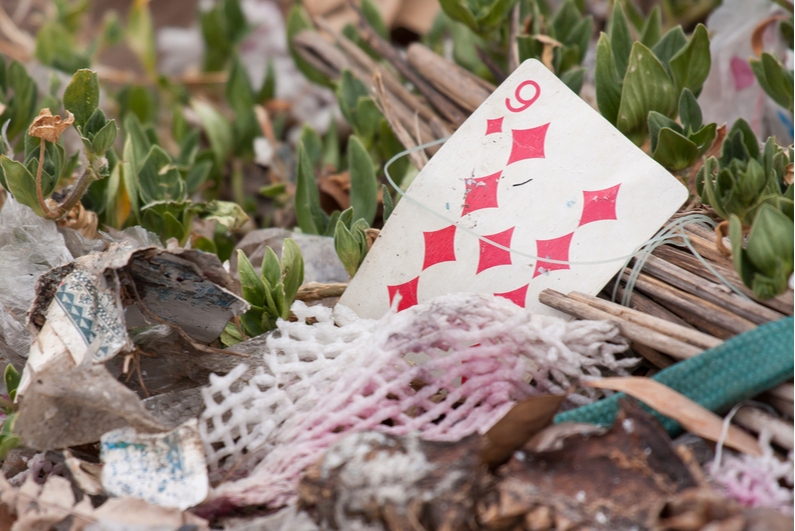 BBZ Poker founder Jordan "bigbluffzinc" Drummond removed Richard "GingePoker" Sheils' commissioned content from his site, kicking off a public feud between the two poker pros. [Image: Shutterstock.com]
Content only available a few hours
Jordan "bigbluffzinc" Drummond is a poker player of the highest caliber, a partypoker pro, a superb coach, and the brains behind BBZ Poker, a poker training site he founded in 2012. Throughout his career, he has coached and mentored hundreds of students, helping to develop some of poker's biggest winners. 
key to their success was strict adherence to "a mathematical formula"
Richard "GingePoker" Sheils is a GGPoker Squad member, Twitch streamer and the eldest son in a family of four, all of whom quit their jobs to become poker professionals. In a Daily Mail article from 2015, he and brother Brandon claimed that the key to their success was strict adherence to "a mathematical formula."
One of BBZ Poker's signature training products is the "Bundle," a thematic seminar series available to purchase for $99, and earlier this year, BBZ commissioned a bundle from Sheils. The site released the series last week, but after just a few hours on the market, it unceremoniously pulled it, refunding customers who made a purchased the package. 
What happened? Well, at first it seemed like both BBZ and Sheils were going to keep quiet. In recent days, however, both Drummond and Sheils have broken their radio silence and it is now clear that the former didn't want his name attached to content that was "so weak."
BBZ wanted to maintain high standards
In 1959, the educational toy manufacturer Alfred Gilbert released the Gilbert U-238 Atomic Energy Lab, a science kit that allowed children to create nuclear reactions using radioactive chemicals. The kit was pulled after concerns were raised about the fact that the kit came complete with several types of uranium. 5000 units had already been sold. 
Sheils' bundle was certainly not uranium. Nobody would have gotten sick or died of radiation poisoning. At worst, if Drummond's instincts are correct, consumers might have lost a bit of money. Sheils is a popular streamer so one would expect that the content was entertaining. In the end, though, Drummond believed that he had a brand reputation to protect, so he was willing to eat the loss and move on, paying Sheils for his time and returning the rights to the content to him. 
Sheils and Drummond were cordial at first
Sheils mentioned his getting the hook for the first time on Patrick Leonard's new podcast "Pods by Pads." He said: "I don't feel hard done by, I absolutely don't feel hard done by… I almost feel like it was a blessing in disguise."
Sheils expressed his concern that the bundle was revealing too much of his game. 
Sheils insists that "people are not expecting to see PioSolver" 
Leonard pressed him on what aspects of his videos might not have clicked with Drummond and it seemed like a fundamental difference in approach was at the crux of the issue. Drummond espouses the value of solver-based learning but when watching a "GingePoker" video, Sheils insists that "people are not expecting to see PioSolver." 
Solvers may be helping us solve the game to some extent, to find equilibrium lines and devise counter-exploitative strategies, but that doesn't mean that understanding one man's approach to the game is valueless. It just has limited value. 
Drummond echoed those differences on his own YouTube channel, expressing his disappointment in the final product and blaming himself for letting it get to market before he had had a chance to vet the material and assess its worth. He acknowledged that he was someone who moves fast, sometimes too fast, on business decisions and that he had presumed too much about Sheils' abilities based on his reputation and credentials.  
Things got taken up a notch
Yesterday, Sheils offered himself up to Twitter for an "Ask Me Anything" thread. His answer to one question suggested that he and Drummond might actually have fallen out:
Sheils followed up with a second questioner, floating the theory that his simplified approach to poker undermined BBZ Poker's other products which he believes are unnecessarily complex. 
In response, Drummond took to Instagram to give his side. He said that "[Sheils] claimed to have a win-rate of 5-7 bbs per 100 in 500zoom, he claimed to have $1.4M in winnings in live cash games."
He added that going forward, he would no longer trust the win rate that someone claimed to have on YouTube and he would be more skeptical of claims made of unverifiable cash game winnings. 
Then the gloves really came off as Drummond said that he went through the content and saw glaring strategic errors. He called the material "so weak that we couldn't sell it" and offered to pay any unbiased top class coach $1,000 per hour to do "an open-ended view of gingepoker's database," adding "and I bet that coach fucking buries your game because it's terrible."
In this situation, the proof is very much in the pudding, and Sheils quickly fired back on Twitter, accepting Drummond's offer to have an independent coach look through his hand histories. 
It will be interesting to see who gets the job.
Sheils can sell the content himself
In 1998, the snack brand Frito-Lay released the fat-free WOW potato chip. It was an instant hit, quickly becoming a best seller in the US. There was one problem, however. The WOW potato chips contained olestra, a fat substitute that turned out to have side effects that included diarrhea, stomach cramps, flatulence, and anal leakage. Some retailers pulled the snack from their shelves but because the product was so popular, many others kept selling them. 
Drummond and BBZ Poker didn't want Sheils' bundle as part of their wider offering and ultimately preferred to pay him $5,000 and return all the rights to him rather than be associated with it. Sheils clearly still believes his content is fit for its purpose, so he might well sell it himself now or, as he suggested on "Pods by Pads," make it added value for anyone who signs up via his GGPoker affiliate code.
If Sheils' bundle is sub-standard (and I'm not suggesting it is), that doesn't mean that there isn't still a market for it. Just because a product isn't good for you doesn't mean it won't sell. Much like a packet of fat-free potato chips, at least the buyer now knows that it may cause some leaks.