Updates
Aussie Body Fines Entain for Violating Sportsbook License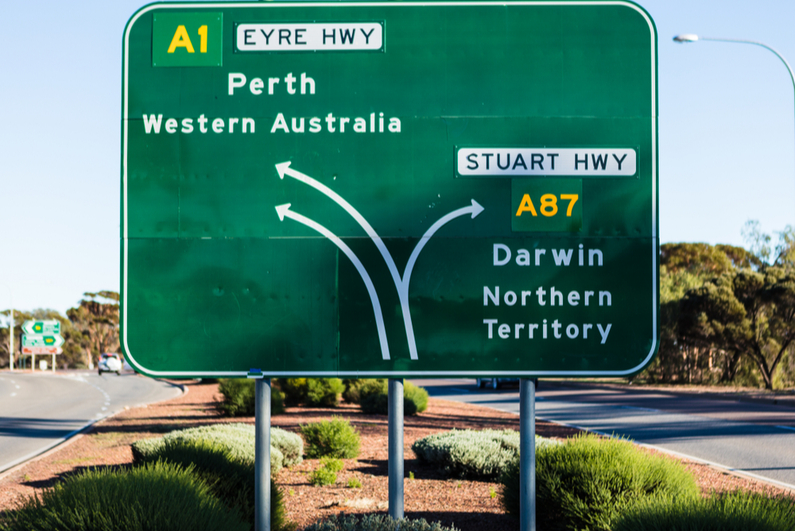 The Northern Territory (Australia) Racing Commission has fined Entain AU$26,690 after agents of its Neds brand offered new customers cash bonuses for opening accounts. [Image: Shutterstock.com]
Breach of license
An Australian racing regulator has fined Entain AU$26,690 ($19,074) for breaching its sport betting license by offering cash bonuses to new customers.
US Financial analyst Alphonso Straffon took to Twitter November 28 to share news of the Isle of Man-based sports betting and online gaming giant's violation:
The Northern Territory (NT) Racing Commission published a decision on November 25 outlining the case against Entain, which was previously named GVC Australia Pty Ltd. The Commission stated that a betting inspector it appointed wrote Entain in September 2021 requesting the company provide written submissions regarding a potential breach by its betting platform, Neds, of clause 5.5 of the 2019 NT Code of Practice.
Clause 5.5 states that a sportsbook "must not offer any credit, voucher or reward to a person to open a betting account."
The Commission therefore found Entain guilty of an "extremely serious breach" of its code for luring new customers with bonus cash offers worth as much as AU$1,000 ($714.64).
QR-coded business cards
The decision signed by the Commission's chair Alastair Shields said Entain violated its sports wagering license by giving bettors QR codes that activated "bonus cash" offers when they signed up for new accounts on the Neds website.
The investigation began after a Commission member witnessed a conversation between a Neds agent and a racegoer at Darwin's Turf Club in Fannie Bay on July 31.
the Commission member got offered three bonus cash options
The decision noted that the Neds agent stated that anyone opening a new account using the QR code on his business card would receive a bonus. Upon scanning the QR code on the card given to the said racegoer, the Commission member got offered three bonus cash options, ranging from AU$150 ($107.20) to $250 ($178.66).
According to ABC News, a list of over a dozen bettors who signed up for the offer on that day revealed that one received a bonus of $1,000 ($714.64) after depositing the same amount in their new account.
Rap on the knuckles
The Commission hit Entain with the maximum fine available. The gambling outfit, however, avoided having its license cancelled despite a similar breach in 2019, for which it had to pony up the same amount in fines.
Entain rebranded from GVC Holdings in November 2020
. Two years previous, the then-GVC Holdings partnered with MGM Resorts International to form the BetMGM iGaming and sports wagering brand. In addition to Neds, Entain owns other sportsbooks including Ladbrokes and Sportingbet.
The Commission warned Entain that, should it repeat the offense, the regulatory body might not be so understanding.
"Should Entain, or any of its related businesses, breach [the] Code again in the future, the Commission will consider carefully whether other disciplinary options … should be imposed," the decision read.