Updates
Alex O'Brien and Vanessa Kade Raise $10,000 For Charity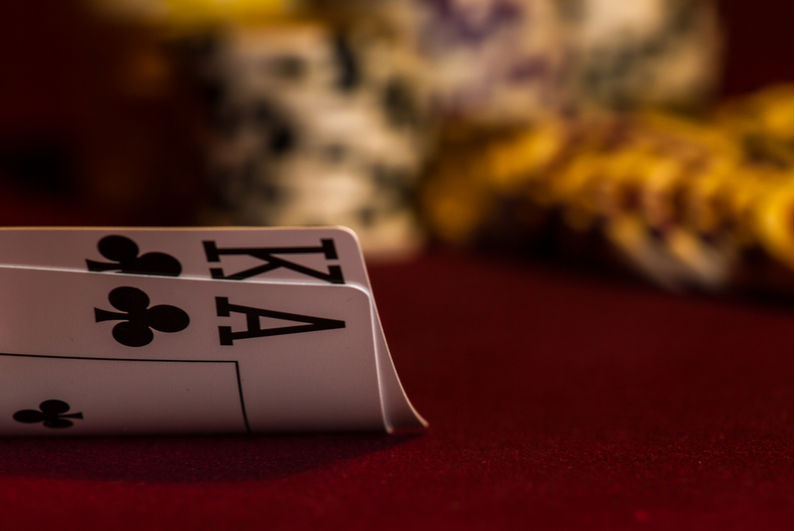 In a friendly heads-up match for charity on Americas Cardroom, poker pro Vanessa Kade defeated science writer Alexandra O'Brien two games to one. [Image: Shutterstock.com]
Everything that is good in poker
Americas Cardroom (ACR) hosted a fantastic charity event on Saturday night between their superstar ambassador Vanessa Kade and British author Alex O'Brien. In a best-of-three SNG format, Kade ultimately emerged victorious, but the real winner was poker itself.
The match was born out of unusual circumstances. In December 2020, O'Brien won the right to play a heads-up match versus model tosser Dan Bilzerian. In December 2021, she pointed out that GGPoker had failed to arrange said match. Swooping into that vacuum came ACR, which offered to make O'Brien whole in the form of a match versus one of their pros.
O'Brien made it very clear that she is still up for a duel with Bilzerian
Whether this match represents the last chapter of this story is unknown. O'Brien made it very clear that she is still up for a duel with Bilzerian, should the man who once said "women can't play poker" wish to go mano y mano. If it was the final installment, however, it was a fitting one and a celebration of everything that is good in poker.
Match played with great spirit
The spirit of the match was captured pitch-perfectly by Drew Gonzales and Jon Pardy on commentary. Gonzales' sincerity blended nicely with Pardy's self-effacing schtick as they called the action on what ended up being a nail-biter. A nice touch was having O'Brien and Kade on their webcams, both muted, but with their body language and expressions on show for the audience.
O'Brien, who admitted to nerves ahead of the match, was composed on the virtual felt. She was unlucky in a closely-fought Game 1, ran away with Game 2, and held the lead for large parts of Game 3. In the end, an ill-timed bluff cost O'Brien the match, but credit to her for playing so fearlessly throughout. Kade was quick to praise her opponent:
Most importantly, both players made money for their respective charities. Kade sent her $5,000 to the British Columbia Society for the Prevention of Cruelty to Animals (@BC_SPCA), a non-profit NGO that offers emergency care to animals in need. O'Brien chose the Campaign for Female Education (@CAMFED), an organization which empowers girls and young women through education.
Underdog and agitator
O'Brien, a science writer, has had a tumultuous, fortuitous, and at times frustrating relationship with the poker world. Hers is an outsider story: a fish out of water, casting her analytical eye over our community. It is also an insider story: a fiercely competitive, eye-catching performer who has inserted herself into the wider narrative of the game she loves.
This contradiction will doubtlessly be explored in O'Brien's upcoming book, The Truth Detective, but in the meantime, she has given us a taste of her insights in the now GPI Global Poker award-nominated BBC article "How a 10K poker win changed how I think."
"Curiosity is everything," she said, "losing is a part of playing, and our opponents in life are less important than the choices we make ourselves." Wise words, indeed.
O'Brien may have tasted defeat in this particular contest, but she remains a storyteller sui generis, a "vivacious lady" who has been at the same time both the underdog and the agitator. Poker needs more people like her.