Entertainment
Wondering Who Alina Ends Up With in the Shadow and Bone Books? Here's What Happens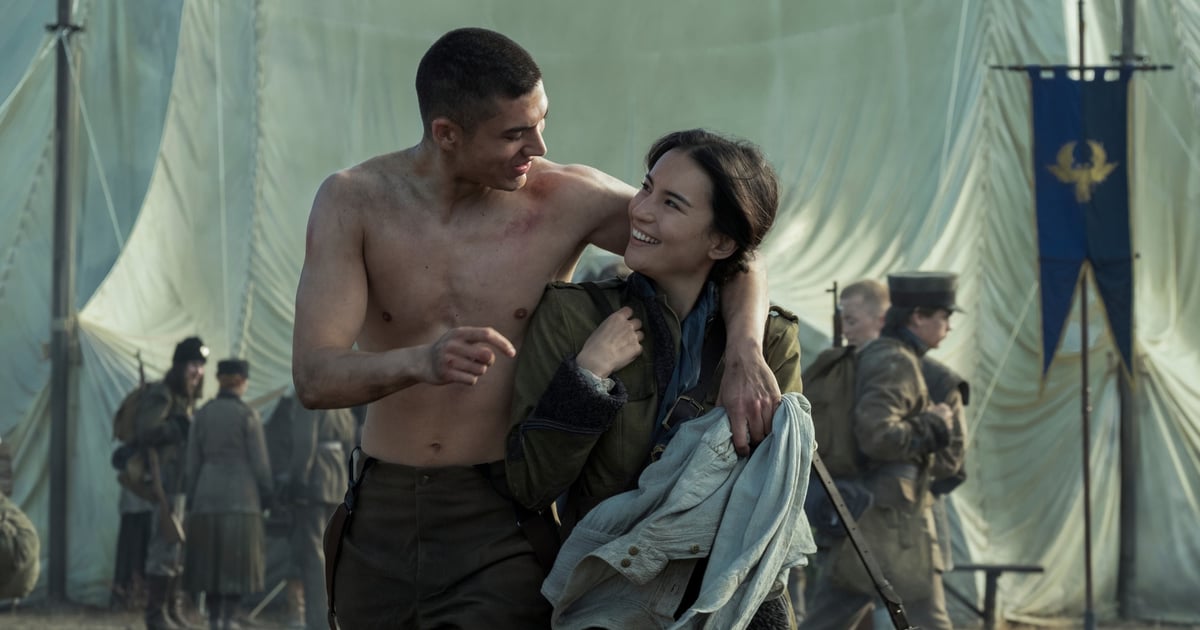 Netflix's Shadow and Bone is an epic fantasy show with plenty of romance to spare. Besides the obvious sparks between Inej and Kaz and those between Nina and Matthias, we've also got Alina's love triangle with General Kirigan and her best friend Mal. The show is based on Leigh Bardugo's book trilogy of the same name, and it unfolds relatively similarly to its source material. A teenage orphan named Alina Starkov (Jessie Mei Li) finds that she's a legendary Sun Summoner capable of destroying the ominous Fold. On her journey, Alina develops feelings for General Kirigan (Ben Barnes) while still experiencing a deep attachment to Mal. So who does Alina end up with in the books versus the show? Alina and Mal shippers will be pleased to know that Alina and Mal become a couple in the novels, but their fate in the Netflix adaptation is still up in the air.
In the series, Alina doesn't end up with anyone just yet. Alina, a relatively unknown cartographer, is an orphan who grew up with her friend Malyen Oretsev, a tracker. For a few episodes, the two get separated when Alina's Grisha talent comes to light. While at the Little Palace, she finds herself very attracted to General Kirigan. They literally have a spark — her powers seem more honed in when she's with him anyway. After her unveiling at the palace, Alina and Kirigan share a passionate kiss, only for a guard to interrupt them. Soon after, their whole romance goes down the hill when Kirigan's mother, Baghra, reveals to Alina that he's none other than the Darkling who created the Fold.
The first season (assuming that we'll see more of the series) ends on the same note as the first book, with Mal and Alina figuring out their next steps after a showdown with the Darkling in the Fold. The show still keeps their relationship relatively platonic at this point, but it seems likely that they'll be together for the long haul. (They do kiss in the first book, though, for what it's worth.) In Bardugo's third novel, Ruin and Rising, Mal and Alina eventually get married under different names and reopen the Keramzin orphanage where they grew up together.
Will Mal and Alina get the same happy ending with the Netflix series? We'll have to wait and find out!