With 1 Performance, JoJo Siwa Just Made History on Dancing With the Stars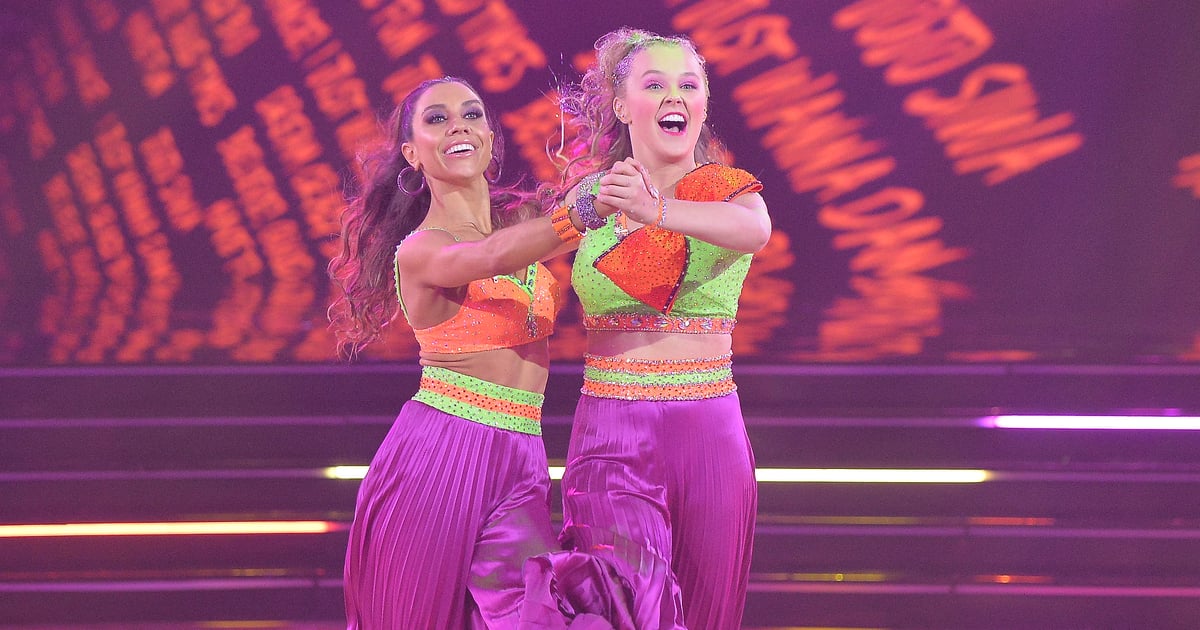 Dancing With the Stars season 30 kicked off on Monday, and it included a historic moment for the show. As JoJo Siwa and Jenna Johnson performed the quickstep during the premiere, they became the first same-sex dancing pair in the show's history. For the momentous occasion, the duo danced to "Are You Gonna Be My Girl" by Jet in colorful outfits. Though they had a brief misstep in the performance, they managed to snag the highest score of the night with a 29 out of 40.
Siwa, who came out as part of the LGBTQ+ community in February, previously spoke about the historic pairing last month, saying that she hopes to inspire LGBTQ+ youth this season. "It's really special that not only now do I get to share with the world that you get to love who you want to love, but also you get a dance with whom you want to dance," Siwa said at the Television Critics Association press tour panel. "There's a lot of barriers that we're going to have to break through — who leads, how do you dress, what shoes do you wear? But I think it's all something that I'm looking forward to. It's going to be tricky, but it's going to give so much to people out there — people of the LGBTQ community, people who feel just a little different. It's going to give them a sense of happiness." Watch Siwa and Johnson's full performance above.