Will Adam Levine Be Blake Shelton and Gwen Stefani's Wedding Singer? "They Can't Afford Me"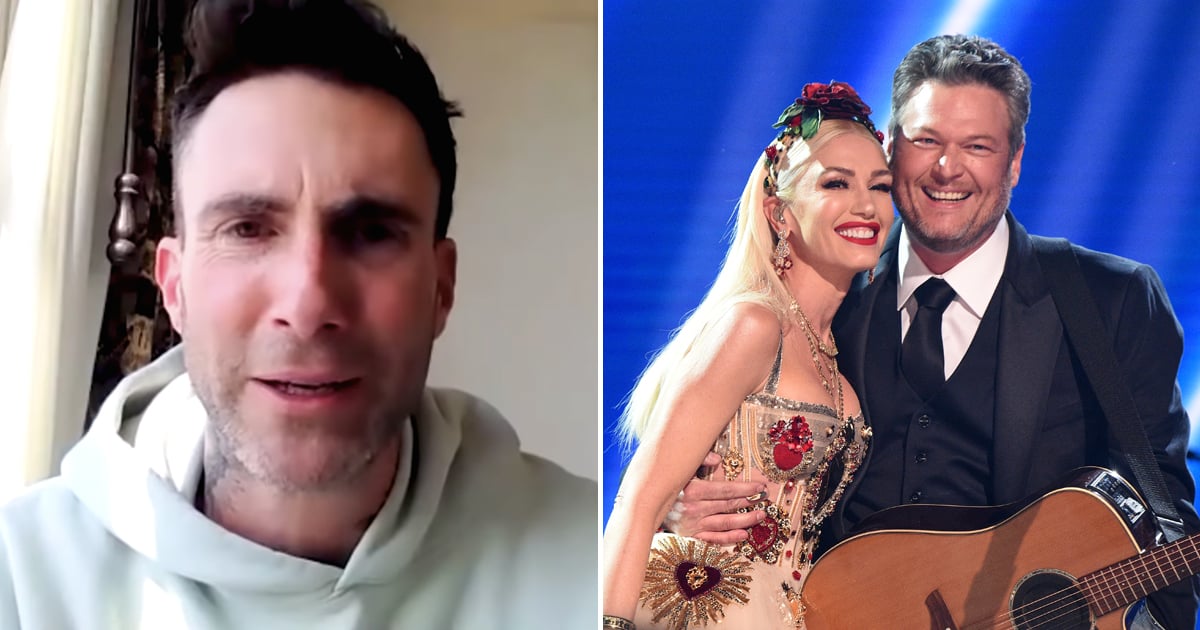 Though he may no longer be a coach on The Voice, Adam Levine's friendship with Blake Shelton continues . . . as do the digs. In a recent Sirius XM Hits 1 interview, the Maroon 5 singer weighed in on whether he'd be willing to perform at Blake's forthcoming wedding to Gwen Stefani. "They can't afford me," he joked.
Adam went on to say that, in all seriousness, he would love to perform at their wedding, but he hadn't been formally asked yet. "It's so funny you mention them because I just texted them ten minutes ago just like, 'I miss you guys. I love you guys,'" Adam said. "They're the best, dude. I would love to. I'd be honored. They won't ask me though. They'll probably get like Luke Bryan or something."
No disrespect to Luke Bryan, but it does appear that Blake is indeed interested in having Adam step in as his wedding singer. In fact, he said as much in a December Late Night With Seth Meyers interview, which was all news to Adam. "I've been doing this a long time now, and I've got a lot of favors out there. He may not like it, but Adam Levine is gonna have to get the band together and come and play our wedding," Blake said at the time. "He owes me a lot for just putting up with him over the years."
Looks like Adam has some rehearsing to do. Watch the full interview clip above.