Entertainment
Wicked Puts a Spin on the Wicked Witch of the West — Here's What to Know About Elphaba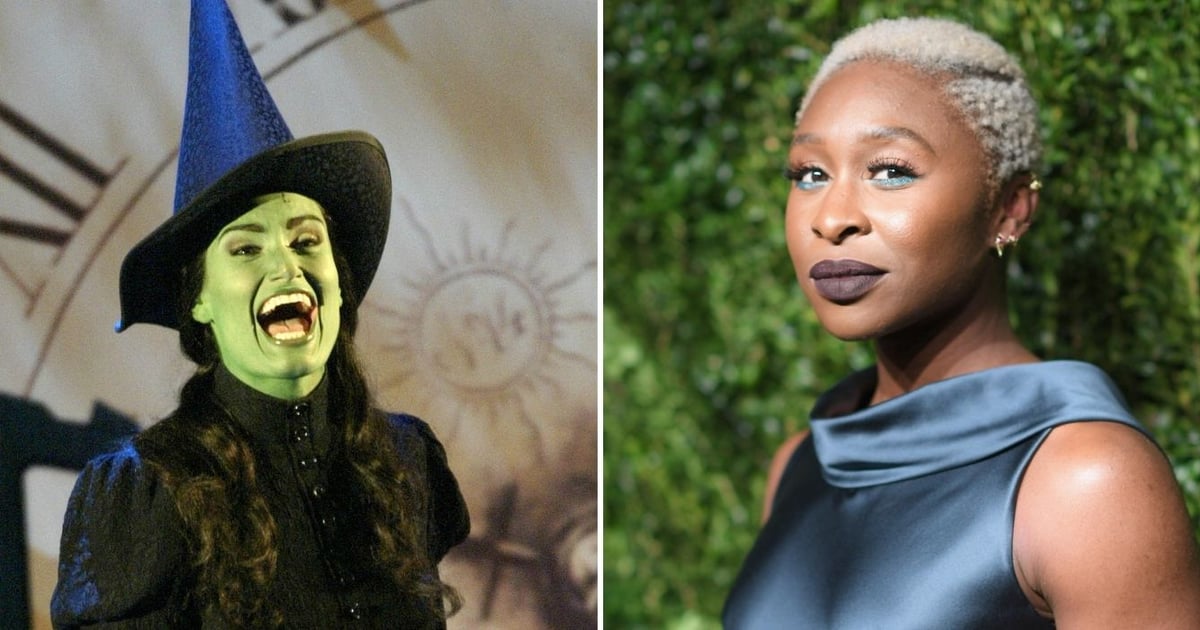 Image Source: Getty / Frank Micelotta and Dimitrios Kambouris
The movie adaptation of Wicked has finally found its Elphaba! Tony-winning and Oscar-nominated actress Cynthia Erivo will take on the role of Elphaba, the "green girl" in the story of the witches of Oz years before Dorothy's tornado arrived. If you're a Wicked newbie, you might be wondering who Elphaba even is — because it's not a name that's in the Wizard of Oz you know and love!
In Wicked, Elphaba is the actual name of the girl who becomes the Wicked Witch of the West. The name "Elphaba" is derived from a blurred-together phonetic pronunciation of the initials of L. Frank Baum, the author of the original Oz books!
If you're not familiar with either the musical or the novel and want to be surprised when you see the movie, this is a good point to turn back, because we're headed down the yellow brick road of spoilers. If you're looking to refresh your memory or compare the two versions, however, read on!
Elphaba in the Stage Musical Version of Wicked
The movie adapts the 2003 stage musical Wicked, so let's start there. In the musical, Elphaba's backstory is laid out from the circumstances of her birth. She's the green-skinned daughter of the governor of Munchkinland. While the reason for Elphaba's green skin is unknown, it's hinted to be the result of something her mother did before Elphaba was born. Because of her green skin, Elphaba is shunned by everyone and loathed by her father, who openly favors her younger sister, Nessarose, who is beautiful and shy and uses a wheelchair. (Their mother died giving birth to Nessarose.)
When the main story begins, Elphaba has grown into a prickly, intelligent, and opinionated young woman. She's sent to Shiz University, but not for her own sake; her father just wants her there to take care of Nessarose, who also is starting classes there. Elphaba has grown up with magical powers she can't control and that just seem to burst out of her at emotional moments. When it happens at orientation at Shiz, Elphaba tries to apologize. Surprisingly, the headmistress, Madame Morrible, is impressed with Elphaba's abilities and decides to tutor her in magic privately — much to the chagrin of Glinda, a perky blonde from a wealthy family who desperately wants to study magic, too.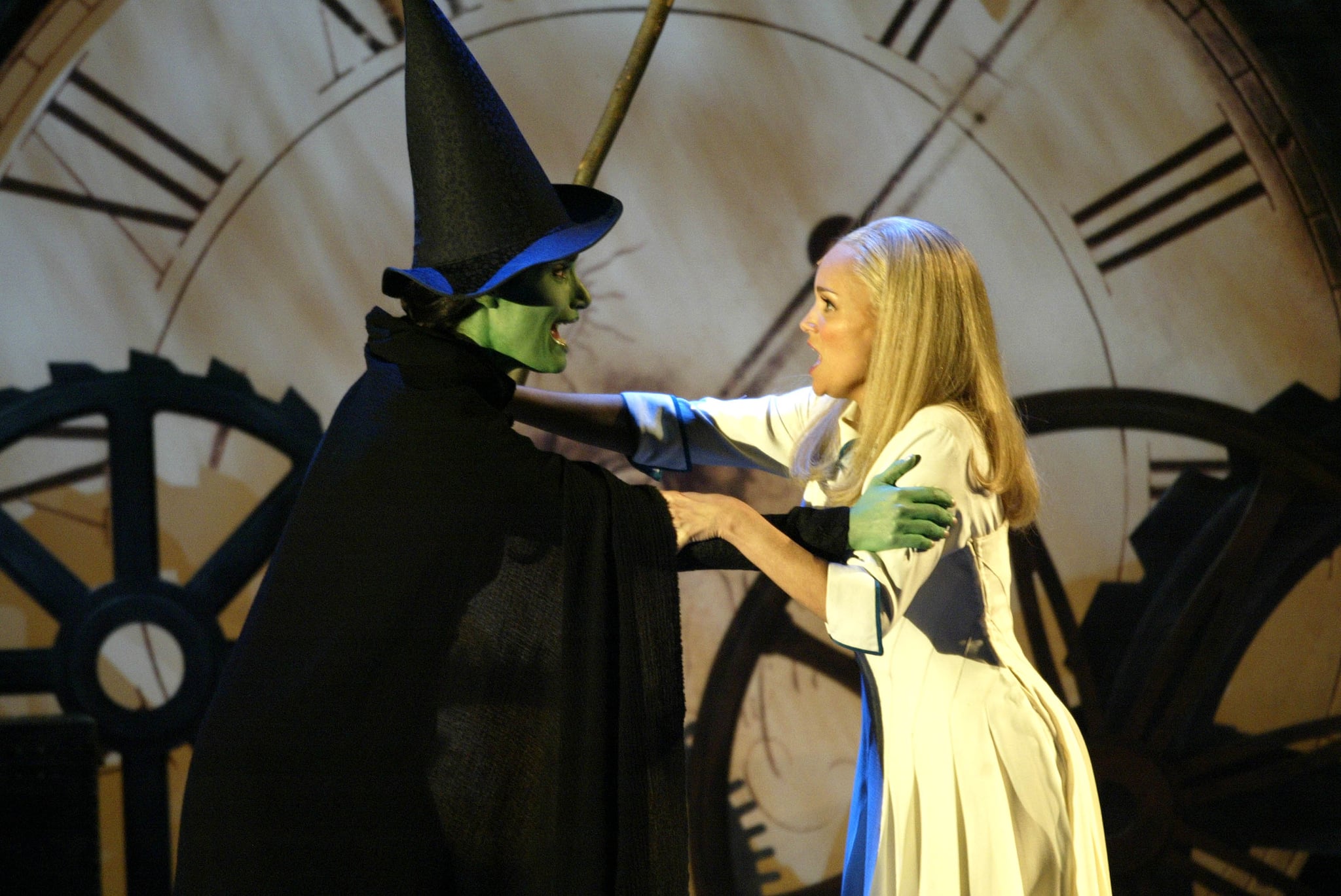 Image Source: Getty / Frank Micelotta
Over time, Elphaba's activist side comes out, especially as she learns more about how the Animals in Oz are oppressed and somehow forgetting how to speak. She clashes with Glinda, as well as with Fiyero, a carefree Winkie prince who joins Shiz as a transfer student after having been kicked out of several other schools, but eventually comes to discover there's more to both of them.
More than anything, Elphaba hopes to master magic and meet the great Wizard, who she secretly hopes will make her his adviser and "de-greenify" her. Just as her dreams all seem to be about to come true, however, she makes a devastating discovery that pushes her from hopeful young apprentice to fiery rebel and victim of horrible propaganda.
Elphaba in the Book Version of Wicked
Gregory Maguire's 1995 novel provides the basis for the musical, and although the musical's writers kept some of Elphaba's plot and characterization, they also made some major changes. At the beginning, the book version of Elphaba is similar to how she's adapted for the stage. She's the elder daughter of the Thropps, a powerful family in Munchkinland; her father loathes her; she's responsible for caring for her sister, Nessarose, who was born without arms. The Thropp sisters head to Shiz University, where Elphaba makes enemies — then friends — with her popular classmate Glinda, before becoming increasingly embedded in the movement for Animal rights.
However, the novel is much darker than the musical version ends up being, and Elphaba's character arc reflects that. This Elphaba is much more morally murky, getting involved in violent resistance to the Ozian government, bringing love and tragedy to her doorstep. After a series of traumas over several years, Elphaba's determination to right past wrongs gives way to despair and obsession. Because the novel's world is much more complex (with deep dives into Oz's political, cultural, and religious factions) than can be shown in the two-plus hours of a musical, Elphaba's actions are also more complicated.