Why Halston's Friendship With Liza Minnelli Was Defining For Both of Their Careers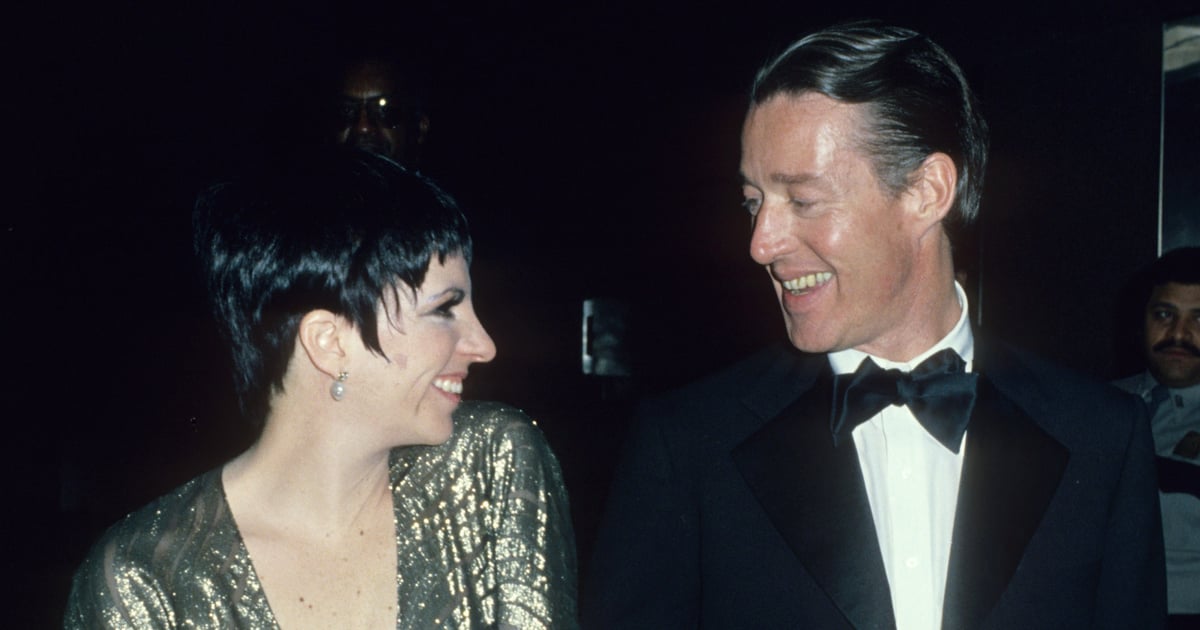 Halston, the famed American designer and subject of Netflix's new miniseries Halston, hung out with some of the biggest stars of film and art. One of his best friends was actress Liza Minnelli, and their friendship helped inspire his designs and her iconic style alike. We're excited to see Ewan McGregor and Krysta Rodriguez's depiction their famous friendship on screen, though it's different than how things really went down. Here's what the real duo were like.
It was actually Minnelli's godmother, Kay Thompson, who first introduced the future best friends, and it all started when Minnelli spotted a Halston design. Minnelli recounted that fateful trip to Bloomingdale's and her subsequent introduction to Halston in Harper's Bazaar: "It was cut differently — thinner and longer. It was chicer. And I thought, 'Oh, wow, this is great' … We got along instantly, and he became my fashion mate. I did what he said. He really took care of me." From then on, the pair were incredibly close friends, moving in circles that included some of the most glamorous icons of the 20th century, such as Andy Warhol, Elizabeth Taylor, Truman Capote, and Bianca Jagger.
Minnelli recalled that Halston helped her define her now-iconic look as something that would be stylish and stand out while also suiting her body and personality perfectly. "If I liked something that he didn't think was right, he would tell me, 'No, that is not the right shape for you; you need to hang everything off your shoulders.' I'm broad shouldered, short waisted, and long legged, so you hang it off here, and it would look great," she told Harper's Bazaar. Halston even gave her tips on jewelry when she was still up and coming: "I didn't have anything. I said, 'I'm supporting myself in New York, doing all this stuff, you know.' He said, 'All right, you can't afford gold, and men have to buy you diamonds, so you have to wear silver.' And I was appalled. I thought, 'Oh my God, Albuquerque' . . . [But] I had never seen anything like [the Elsa Peretti pieces he gave me]. He dressed me, and suddenly I was able to go anywhere I wanted."
In the years since Halston's death, Minnelli remains a staunch defender of her friend, refusing to gossip about him or speak badly of him. In 2019, as reported by The Advocate, Minnelli refused to comment when documentary filmmakers asked her about the difficult later years of Halston's life, when he was losing control of his company and using drugs more and more. "It's very hard to do an interview about your best friend. Especially if what's popular in that day and age time is digging a little," she said in the CNN documentary. "I don't like it. I hated it when they did it to my mother or my father or myself. And I won't do it to Halston, I just won't."
Even decades later, Minnelli told Harper's Bazaar, she still misses her old friend and credits him with helping her turn into the icon she is now. "He thought of me when he designed just like Fred [Ebb] said he thought of me when he wrote a song . . . H. was wonderful. He had a great sense of humor about himself, and he pushed the envelope. He put us on the map."