Entertainment
We're Going to Have to Wait a Little Longer For Silk Sonic's Album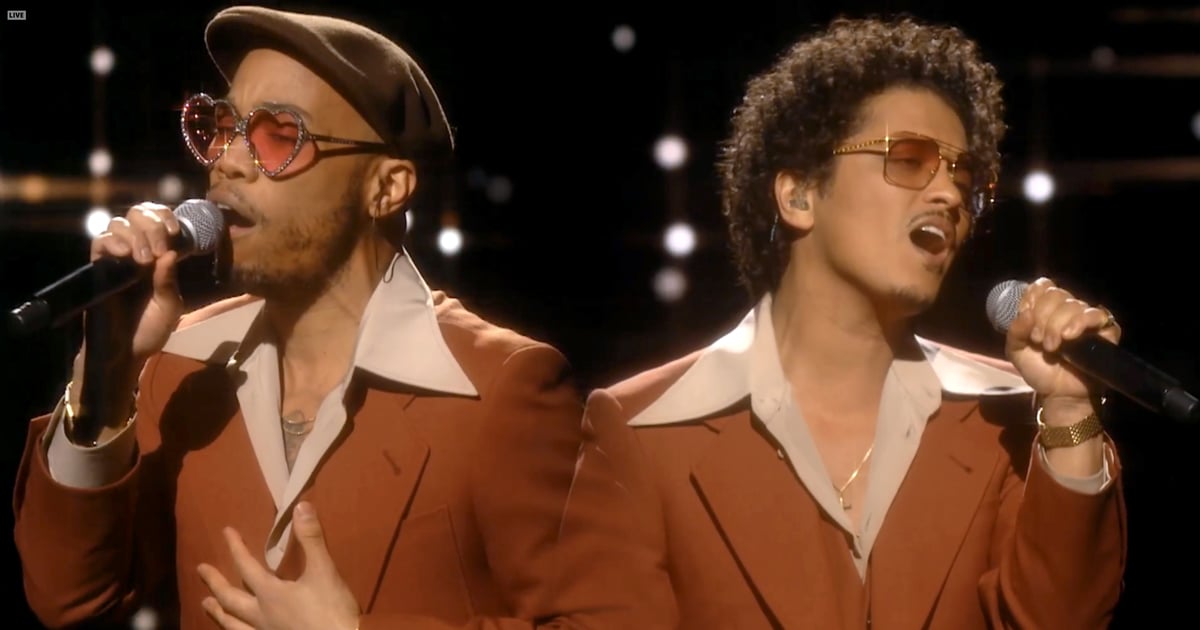 In February, Bruno Mars and Anderson .Paak announced they would be joining forces to form a new band, Silk Sonic. Their debut single, "Leave the Door Open," arrived on March 5, and the charismatic artists were set to release their full-length album, An Evening With Silk Sonic, in the fall, but it's since been pushed back to January 2022.
In an interview with Rolling Stone, Mars explained that he would like to put out more songs and let each one breathe before they drop the entire project, which was also done in collaboration with legendary funk musician Bootsy Collins. "I don't want to be binge-watched," Mars said. "We're really in touch-up mode now. We've got the bones of most of the album, so it's really about touching up parts that need a little more . . . grease."
This is the first official collaboration for Mars and .Paak, although they previously toured together when .Paak was the opening act for Mars's 24K Magic World Tour in 2017. "We locked in and made an album," Mars previously wrote on Instagram. Well, it looks like we'll have to wait a little longer for the album to arrive, so until then, we'll be listening to their latest single "Skate" on loop.