Entertainment
We're Going to College! Here's Everything We Know About All American: Homecoming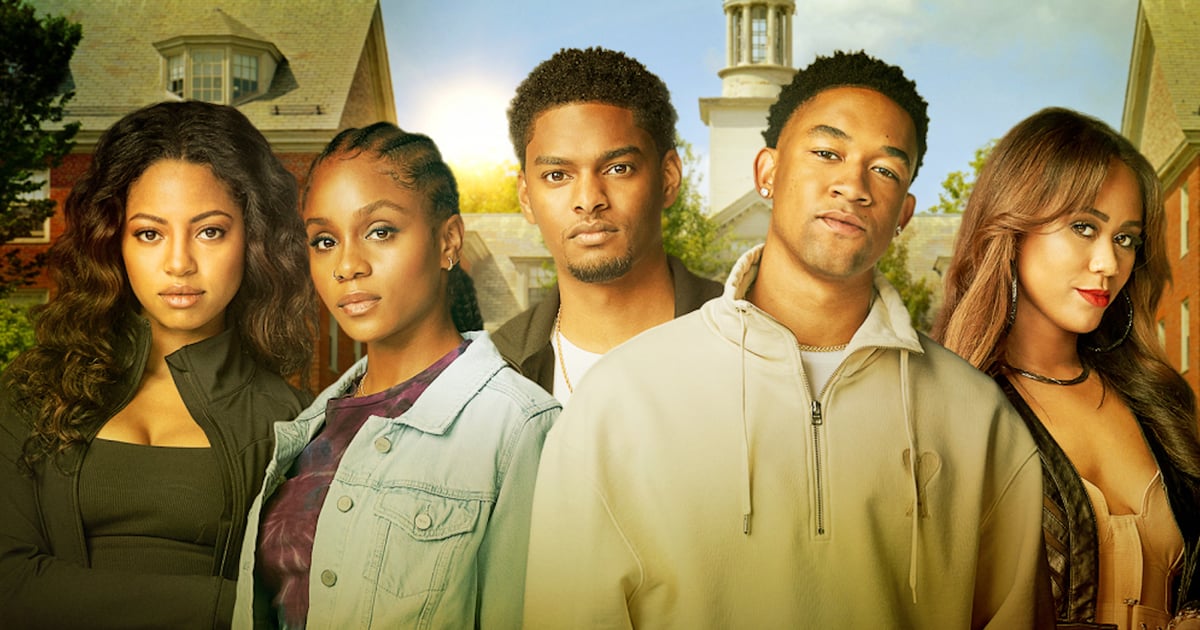 Image Source: The CW/Gari Askew
All American is getting a spinoff titled All American: Homecoming that is set to follow season four of the hit CW show. The spinoff will center baseball superstar Damon Sims (Peyton Alex Smith) from Chicago and professional tennis hopeful Simone Hicks (Geffri Maya) from Los Angeles as they pursue their athletic dreams at the HBCU Bringston University in Atlanta. Along the way, the star athletes will navigate sports at an elite level, life as young adults, and, of course, scandal.
The HBCU setting was a very intentional decision by showrunner Nkechi Okoro Carroll, who told Entertainment Weekly, "The LA version of Black culture isn't necessarily the same as New York, which is not the same as the South, which is not the same as the Midwest. When I started looking at the best way to speak to that diversity that exists within our Blackness, it's on a campus like an HBCU campus." She added, "We have an HBCU where discussions about race, Blackness, and the role it plays in you, and all these different subject matters, [are] explored as part of the curriculum and that's really exciting for me." Here's everything we know about All-American: Homecoming so far!
Geffri Maya Is Reprising Her Role as Simone Hicks
Maya is back as Simone, and she's taking center stage. All American did a backdoor pilot on season three showing Simone as she and her friends visit Bringston University for homecoming. While there, Simone meets Damon and begins to envision her life at the HBCU after she was rejected from Princeton University. Speaking to Entertainment Weekly of her blossoming role, Maya said, "The most exciting aspects of this journey is that we're able to see Simone and finally able to get a chance to know her for who she truly is, and who she's becoming. It's great for people to be able to see her outside of what she's attached to, which are her relationships, so give people an opportunity to really be able to connect with her, and build a relationship with her. It's pretty exciting."
Who Else Is Starring on All American: Homecoming?
Alongside Hicks and Smith, Kelly Jenrette (Simone's aunt Amara Patterson), Cory Hardrict (baseball coach Marcus Turner), Sylvester Powell (Damon's childhood friend JR), Camille Hyde (Bringston tennis superstar Thea), and Netta Walker (Keisha, Bringston University's unofficial mayor) have been announced as cast members.
When Is the All American: Homecoming Premiere?
The All American: Homecoming premiere date hasn't been officially set. The CW did, however, note that it is part of its 2021-2022 midseason schedule, which begins in January 2022.