Entertainment
We Have a Feeling We'll Be Seeing a Lot More of Kelli in Insecure's Final Season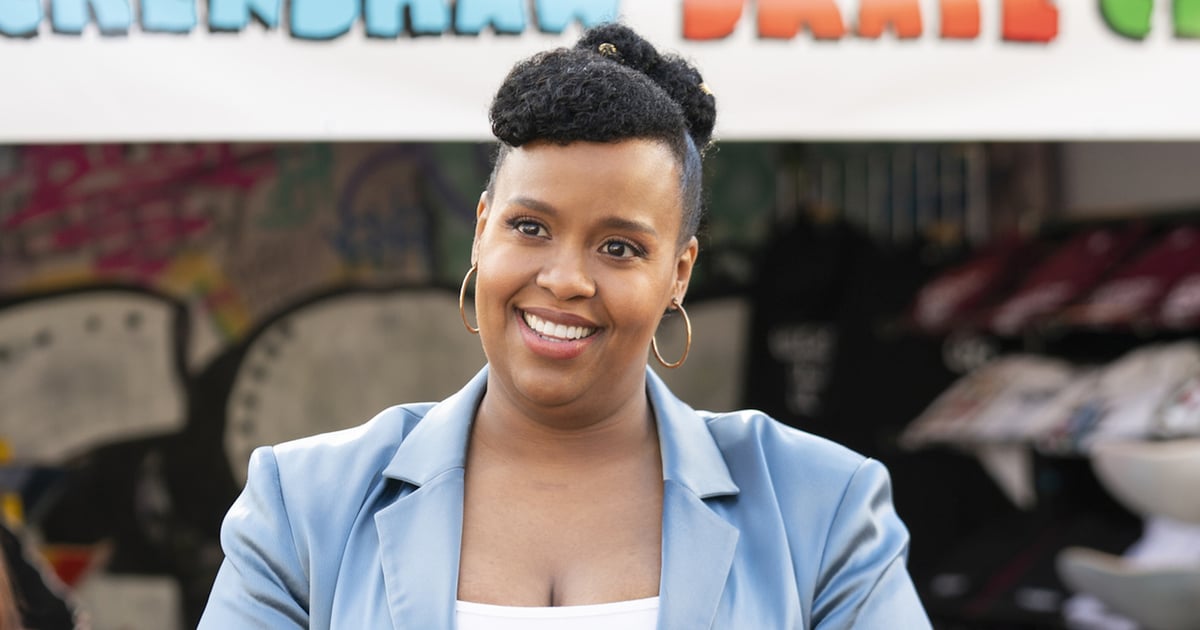 Justice for Kelli Prenny (aka Natasha Rothwell) because her character on Insecure deserves more! A lot of us fell in love with Kelli's very real (and very raw) character during season one, and ever since then, we've been demanding that the show give her more screen time to delve further into her story. Yes, we love Issa (Issa Rae) and Molly's friendship (Yvonne Orji) dearly, but we always knew there was more to Kelli than just her zany humor and hilarious mishaps. After a while, we found ourselves craving more and more moments from her than just seeing her as the show's comedic relief, so we held onto hope that she'd eventually get her moment. Well, now it looks like she's finally getting her time to shine in Insecure's final season (took them long enough)!
The first episode of season five kicks off with Kelli and friends Issa, Molly, Tiffany (Amanda Seales), and Derek (Wade Allain-Marcus) going back to where it all started for them at their 10-year college reunion. However, things don't go quite according to plan when Kelli finds out that not only is her name not registered to attend, but the university thinks she died because she winds up in their in-memoriam programming (what a plot twist)! What starts off as a funny moment quickly goes sour when Kelli realizes that she's, once again, become the butt of a long-running joke. But according to showrunner Prentice Penny, this was purposely done to open a window of opportunity where the writers could offer a new layer to Rothwell's character.
"We always want to dive more into Kelli, but we just don't always have the screen time to do it," he explained to Entertainment Tonight, noting that the writers wanted to revisit the way Kelli felt left out in season three during Tiffany's pregnancy. Towards the end of season five's first episode, when Kelli's friends hold a fake memorial for her fake death, Penny says that moment provided a great setup for how her character develops over the rest of the season. "We wanted [her death] not to just be a joke, right? That has a real impact on her. To be remembered and your legacy, what you've left behind. So, that's a big thing for the character this season."
The first episode ends with Kelli seemingly narrating (and also hinting at) on her podcast, "Prenny's Preguntas," what the theme for the remainder of the season will be. She begs the question, "If you knew the end was coming, how would you make the most of your time left?" Which is a valid query considering there's only nine episodes of Insecure left and fans are already speculating what wild moments we're going to witness this season — one of which is *hopefully* a spinoff series for Kelli. "They need to give Kelly a spinoff! That's the least they can do for us since they are ending our favorite show," one Twitter user wrote during the season five premiere. Honestly, we're hoping for the same thing because out of all the characters we've gotten to know over the last five seasons of the show, her story is one we're all curious to see more of.
Will Rothwell get her own show once Insecure ends? Looks like we'll just have to keep watching to find out.