Entertainment
Watch the Squid Game Cast Discuss the Hit Show, Including the Innocent Origin of That Robot Doll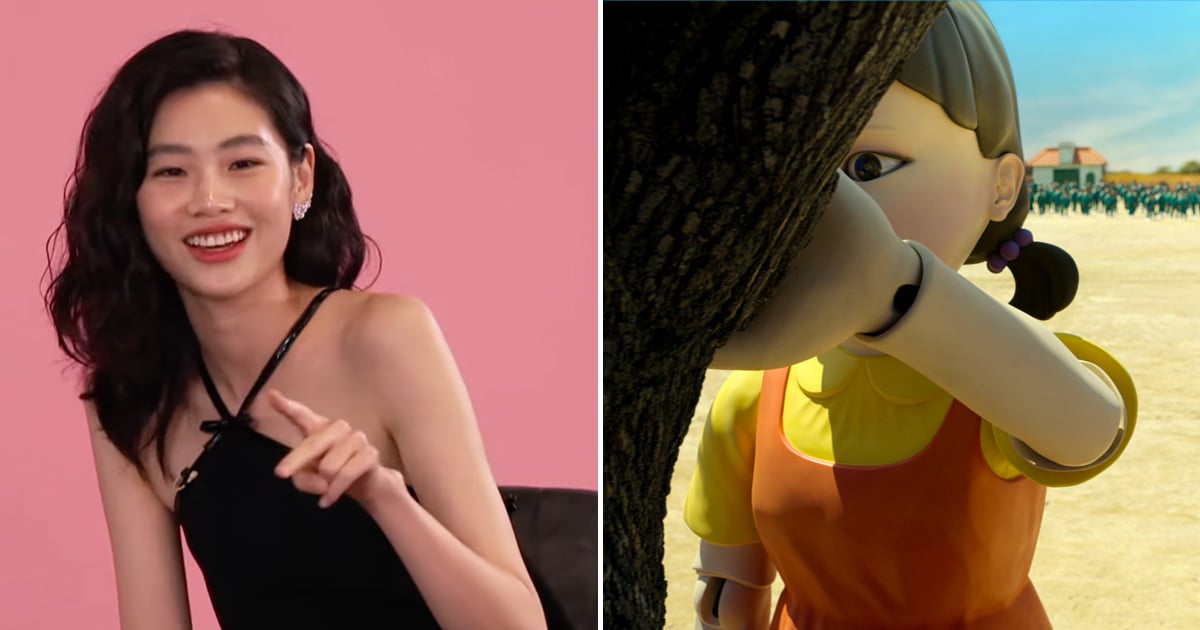 There's no doubting Squid Game is a full-blown sensation. The distinctive survival drama hit Netflix three weeks ago, and it's already on track to become the streaming platform's most popular show of all time. "I am so thankful that so many folks are watching this through so many media outlets. But I feel it even more at this very moment, it's real," said Park Hae-soo, who portrayed Cho Sang-woo, in a recent appearance on The Tonight Show. "I feel it in my bones."
The actor was joined by fellow cast members HoYeon Jung, who played Kang Sae-byeok; Wi Ha-jun, who played Hwang Jun-ho; and Lee Jung-jae, who played protagonist Seong Gi-hun. In addition to playing schoolyard games — with much lower stakes — on air, the cast also discussed the now-iconic robot doll featured prominently in the first episode.
Jung said the doll is actually inspired by a character commonly featured in school textbooks. "When we were at school, there were characters: one is the boy, and one is the girl," she said. "The boy's name is Chulsoo, and the girl's name was Younghee, and she's the one." In a behind-the-scenes video for Netflix, art director Chae Kyung-sun also explained the doll's origins: "The first game, Red Light, Green Light, was a kids' game mostly played in alleys back in the '70s or '80s. We referred to the illustrations of Chulsoo and Younghee from textbooks back then when making the robot."
Watch highlights from the cast's late-night appearance ahead.