Entertainment
Watch Ed Sheeran Perform "Overpass Graffiti" and "Shivers" at the MTV EMAs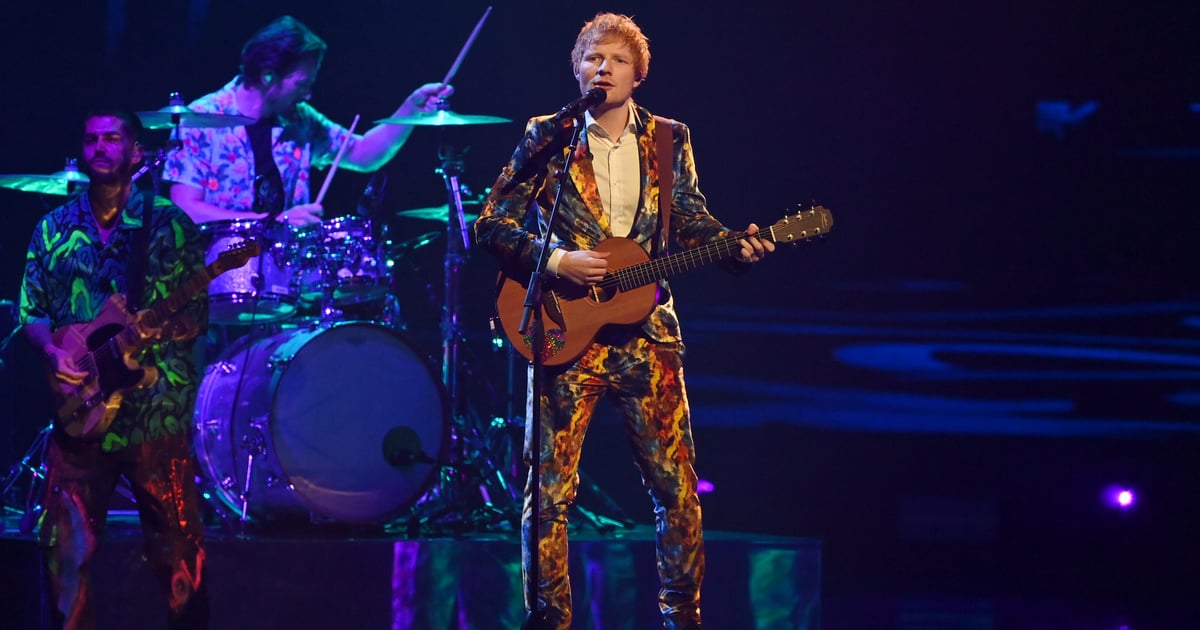 Image Source: Getty / Kate Green / MTV
Ed Sheeran performed live on stage at the MTV Europe Music Awards 2021, which were held live in Budapest, Hungary, after going virtual last year due to the coronavirus pandemic. Nominated for five awards — best artist, best pop, best UK & Ireland act, best song, and best video (both of which are for his single "Bad Habits") — the singer-song-writer performed his latest single, "Overpass Graffiti," at the Papp László Budapest Sportaréna.
For his first EMA appearance and performance, Sheeran wore a pretty questionable two-piece suit to the ceremony, which he later explained on the red carpet was inspired by his new song. The singer performed the first track against a futuristic backdrop along with his band and later returned, after an outfit change, for his second performance of the night, playing "Shivers." Both versions of the new tracks sounded a little different than usual, and we suspect that Sheeran added in a bit of a twist for the special occasion.
Sheeran's performance comes just a week after appearing on Saturday Night Live where he performed "Shivers" and "Overpass Graffiti," both of which are off his new studio album, Equals.
Check out Sheeran's performance at the 2021 MTV EMAs in the video below.