Entertainment
Update Your Mood Playlist — Dodie's Debut Album Captures the Zeitgeist of 2021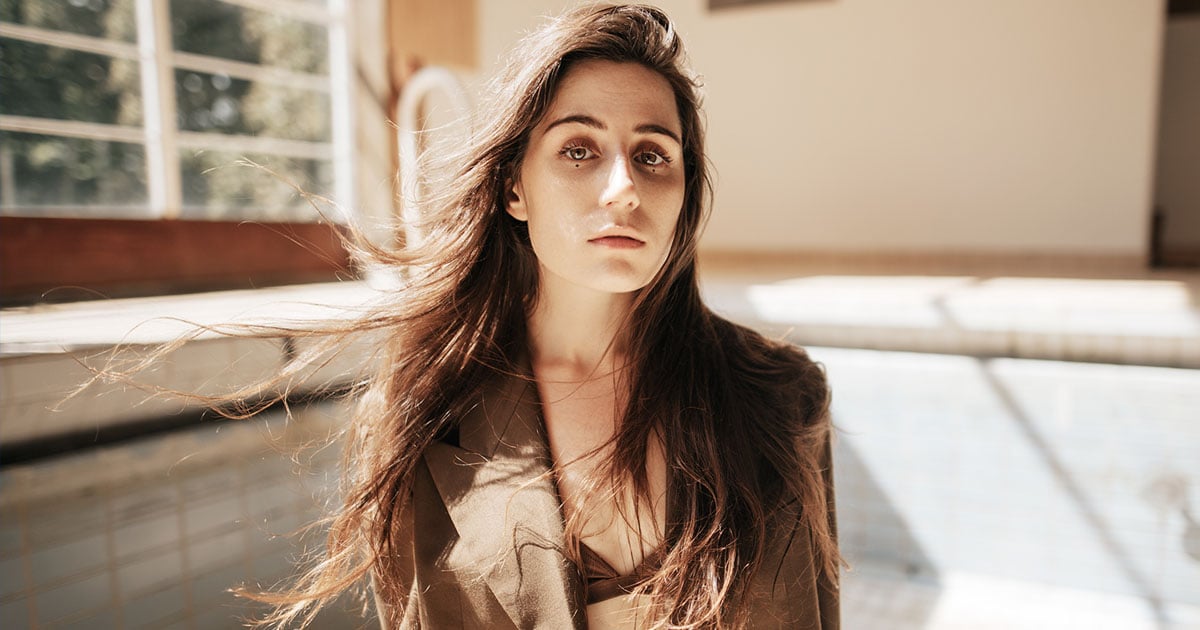 When artists like Lorde hit us with the ethereal ambiance of albums like Pure Heroine and Halsey churns out soul-bearing compositions like Manic, a special moment in music is born. After 10 years of recording songs in her bedroom, English singer-songwriter and YouTube star Dodie Clark, better known mononymously as dodie, is releasing one such work of art in the form of her debut album, Build a Problem. After two years of translating her emotions and life experiences into bittersweet song lyrics, dodie sat down with POPSUGAR to discuss the inspiration behind the somber tracks and how she achieved the perfect soothing sound to balance out the introspective album, half of which was written during the COVID-19 quarantine period.
At its core, Build a Problem — which follows her 2019 EP Human — is an album about the human experience, making mistakes, sinking into the resulting emotions, and building a better version of you. "This album is a true kind of depiction of the female experience in early 20s. It's a beautiful reflection of the dark things I feel," dodie said. "I also liked the idea that it's about the way I was raised and how my parents were raised and how those problems cause how they built me and how I build other things. So it's all about situations in generations of decisions, which is why the artwork has two very long shadows behind me. It's kind of like the idea of the way I was built and raised into the person I am."
"I think I was going through a crisis actually. I was very unsure of who I was and I was trying to figure it out in music."
dodie, whose song "Secrets For the Mad" was featured in season one of Netflix's Ginny and Georgia, combines her love for pop and "introspective indie west" music to create her unique sound. Prevalent through every aching lyric and dreamy chord of her debut album is the topic of mental health and what it's like to navigate such a complex world when you're still grappling with the intricacies of your own mind. "I think I was going through a crisis actually," said dodie, who has been open online about her experience with depersonalization disorder — which she describes as "living in a daydream" — and her resulting depression. "I was very unsure of who I was and I was trying to figure it out in music. So I think it's quite unstable of an album, but it's definitely honest."
The themes of dodie's music are undeniably somber yet poignant, striking an emotional balance that create a vein of hope running through the whole album. "I think this album is just the way I've always wanted to sound. I think finally I've found my place in my music, and it feels really good," she said. "I do think some of [the excitement] is taken away by the whole lockdown thing. I wish more than anything I could play shows and feel these songs in a crowd. It feels oddly distant, but also really connected because I have my online space, which I'm so lucky to have . . . But what I really hope for is understanding. I would love people, whoever they are to listen to this album and be like, I get it. I relate to this."

Image Source: Courtesy of dodie
Known for putting on sold-out shows that feel as intimate as being in a room of 20 people, dodie — who has had two top 10 EPs and headlined a sold out show at London's Roundhouse — didn't always look forward to performing on stage. "I think for a while I struggled with performing just because my voice felt quite weak and I didn't feel very confident on stage," she said. "Then with the [Humans] tour, I think by bringing in strings and working the tracks I felt more comfortable. I accepted that I would stumble over my words sometimes and f*ck up and that was part of my charm." Tickets for dodie's UK tour in September are currently on sale on her website, providing a creative aperture for the singer and offering fans of her work something to look forward to. "I think we're planning a world tour," dodie told me. "So, I think it will go from zero to a 100 as soon as it can really."
Ahead of the May 7 release of Build a Problem, dodie is working on releasing several new interconnected music videos and guest composing episode three of Netflix's Final Space. In the meantime, read more about dodie's inspiration behind specific songs on the album and watch the music videos for "Cool Girl" and other Build a Problem singles ahead.