Turns Out SNL Brought Back Beth Harmon For a Bonkers Queen's Gambit Skit That Never Aired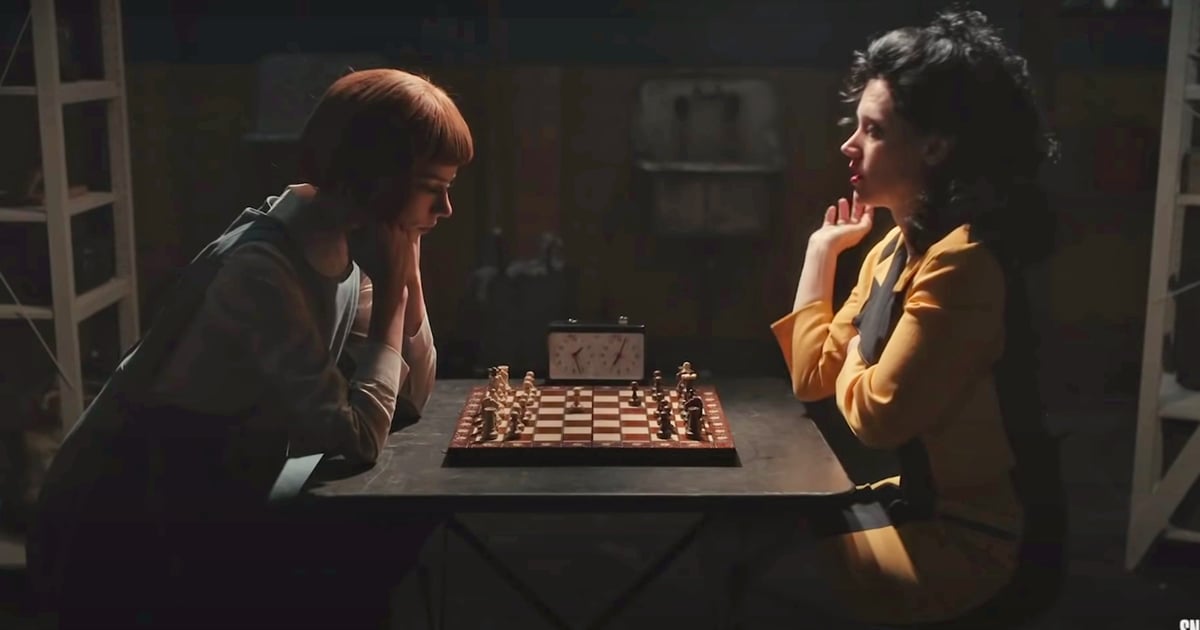 Beth Harmon is back, y'all. Anya Taylor-Joy hosted Saturday Night Live's May 23rd episode, and although her monologue included a nod to her masterful Queen's Gambit character, the rest of the episode was missing some serious chess energy. It turns out the NBC sketch comedy show did have plans for Beth Harmon — several, in fact, as evidenced by a skit that was cut for time.
The ideas from SNL's cast only get more bizarre as the skit goes on. Will Beth face off against a chess savant from Queens, New York? Or perhaps she'll get the Jennifer Lopez fur coat treatment in a Hustlers spin-off? Taylor-Joy vetoes all of the ideas, but only because she has bigger ideas: "Netflix? I've got our season two." Watch the full skit above.