Tom Holland Calls Zendaya "My MJ" For Sweet Birthday Tribute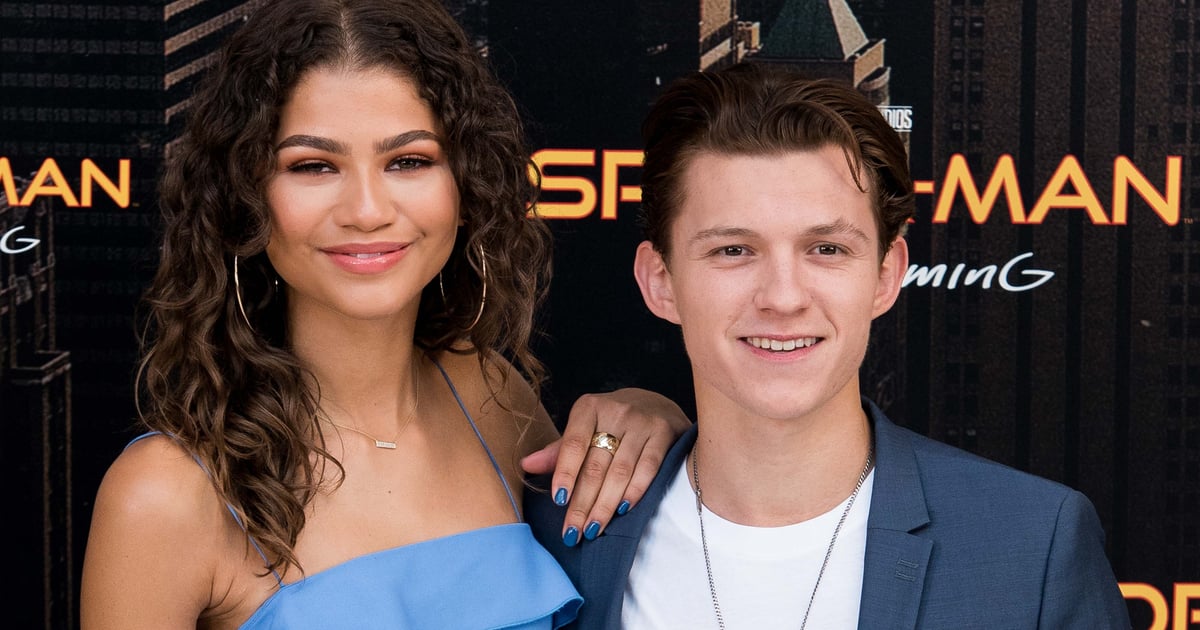 How much cuter can they possibly get? Tom Holland wished his Spider-Man: No Way Home costar (and rumoured partner) Zendaya "the happiest of birthdays" for her 25th year. For the occasion, Holland shared a photo on Instagram of himself dressed as Spider-man and Zendaya sweetly smiling over his shoulder. "My MJ", Holland affectionately referred to Zendaya and her character MJ — fueling unconfirmed rumors that the pair could indeed be an item.
Rumors that Zendaya and Holland are dating started in 2017 after they worked together for Spider-Man: Homecoming. It wasn't until 2021 that those rumors started to come to fruition. Zendaya and Holland were spotted kissing in a car in July 2021. A few weeks later in August, the pair attended a wedding together and looked to be having fun while celebrating their friends' union. Now, Holland doesn't just call Zendaya "MJ," but "My MJ" — and we are anxiously awaiting the moment that these two DTF (define the relationship). Until then, we're equally excited with them keeping us guessing at the edge of our seats.