Entertainment
This Woman's Song About Her Cancer Journey Brought Simon Cowell to Tears, and Won His Golden Buzzer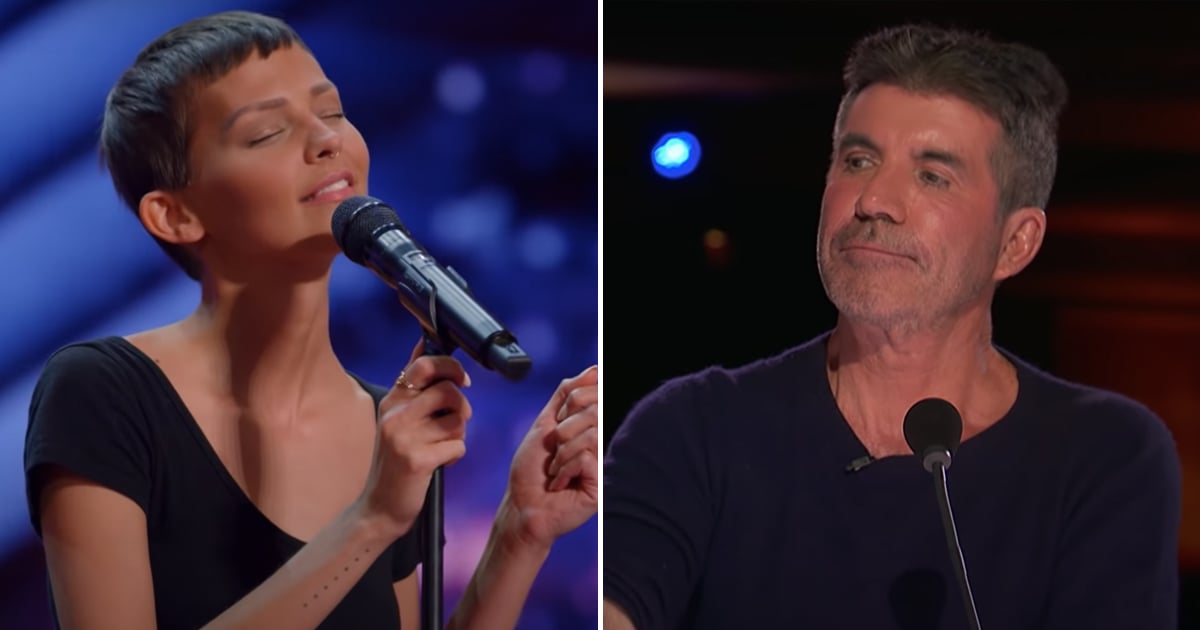 Another beautiful voice has joined the America's Got Talent contestants this year. On Tuesday night's episode, Jane — a signer from Ohio who goes by the stage name "Nightbirde" — received Simon Cowell's coveted golden buzzer after performing a powerful original song about her experience living with cancer.
The lyrics of her song, "It's OK," detail the past year of life. She told judges Cowell, Sofia Vergara, Heidi Klum, and Howie Mandel that she has cancer in her lungs, spine and liver with a two-percent chance of survival. "I have a two percent chance of survival but two-percent is not zero-percent. Two-percent is something and I wish people knew how amazing it is."
Overall, she wants people to know she's "so much more than the bad things that happened to me." Cowell took her message to heart, and was brought to tears by the power behind her song and story. See his reaction to the impactful performance in the video above.