This Nurse Choir Earned the AGT Golden Buzzer With a Moving "Lean on Me" Performance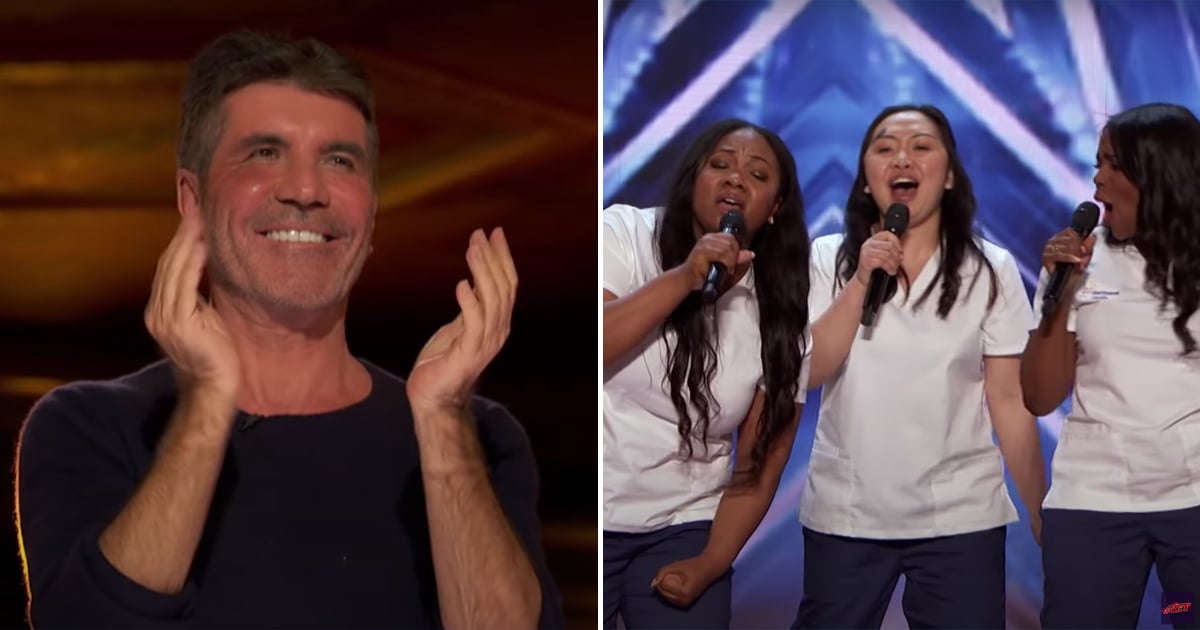 The first golden buzzer has been awarded for season 16 of America's Got Talent, and the recipients couldn't possibly be more worthy of the honor. On Tuesday's premiere episode of the NBC competition series, the Northwell Health Nurse Choir blew away the judges — yes, even Simon Cowell! — with a stirring audition performance that seamlessly combined the lyrics of Bill Withers's "Lean on Me" and Ben E. King's "Stand by Me." And yes, in case you were wondering, that mashup of songs is just as tear-jerking as it sounds.
The talented choir is composed of 18 New York-based nurses who've been working on the front lines of the COVID-19 pandemic, caring for patients in different hospitals located around the heavily affected state. They came together to celebrate the "light" and "hope" that music provided them with during an otherwise "dark, trying time," one nurse explained in a clip that aired before they took the stage. As soon as they wrapped their performance, all four judges and the entire audience erupted into a well-deserved standing ovation, not only applauding their angelic harmonies but also their brave service. Howie Mandel praised their staging as "heroic" before proudly slamming the golden-buzzer button, sending them straight through to the live shows. Watch the choir's AGT appearance in full above, and prepare to feel incredibly moved.