This AGT Contestant Managed to Change Simon Cowell's Opinion on the "Worst Song in the World"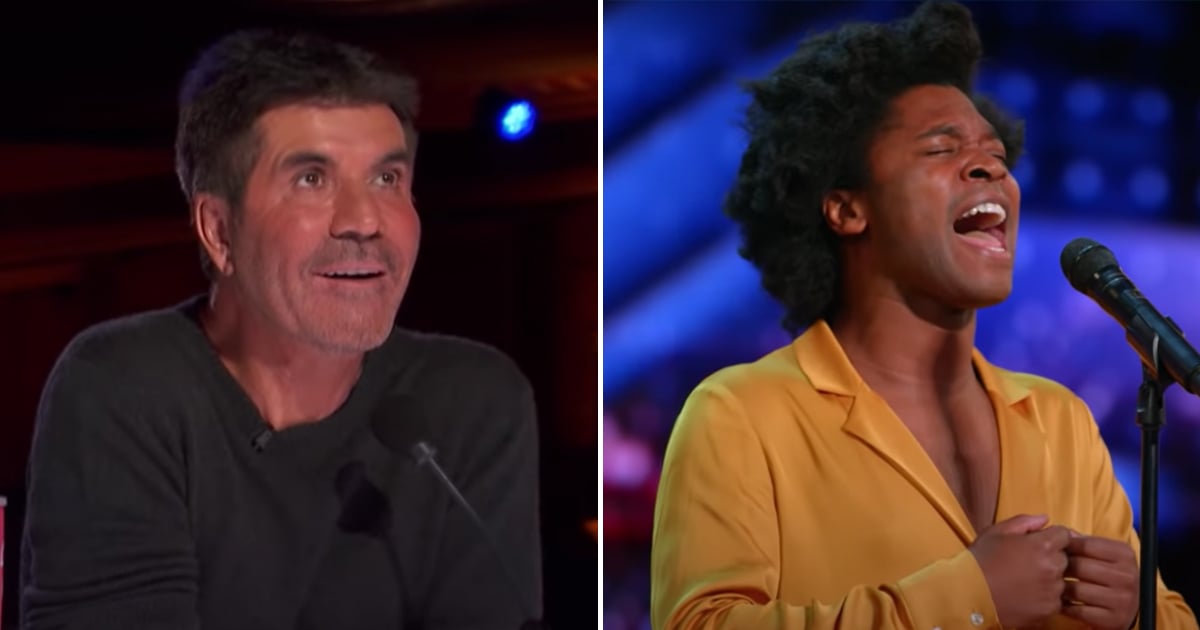 "Talented, brilliant, incredible, amazing, showstopping, spectacular . . ." Lady Gaga's viral string of compliments may have been originally intended for Ryan Murphy back in 2015, but they could absolutely be used to describe Jimmie Herrod, too. A 30-year-old singer from Portland, OR, Herrod auditioned for America's Got Talent on Tuesday night and showed off quite the impressive superpower: the ability to change Simon Cowell's opinion. Sounds damn-near impossible, but rest assured he made it happen.
Herrod chose to perform a rendition of "Tomorrow" from Annie, which Cowell described as the "worst song in the world" upon hearing the selection. Despite this, he stuck to his guns, belted out the joyous lyrics on stage, and wound up wowing all four judges and the entire crowd. "Wow, wow, wow. It's not my worst song anymore," Cowell admitted with a laugh after Herrod concluded. Meanwhile, Sofia Vergara initially pretended to be unimpressed by Herrod's vocals, but soon relinquished her poker face and slammed the golden buzzer, sending metallic confetti flying through the air. Between Peter Rosalita, the Northwell Health Nurse Choir, and now Herrod, the competition is shaping up to be pretty darn fierce among the singers on AGT this season.