Entertainment
This 15-Year-Old Asks Celebs, Activists, Athletes, and More to Reveal Their "Secret Identity"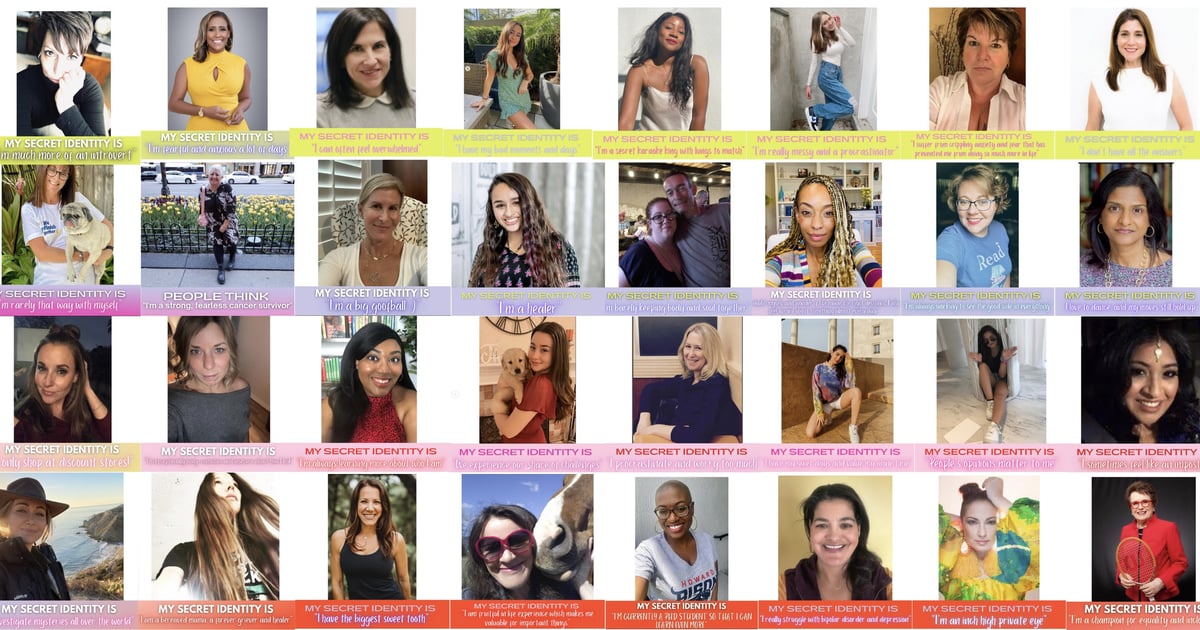 Lila Meltzer wants to push back on society's assumptions of women and let them reveal their true selves. Women are often judged for their age, their career choices, their education, their parenting, their style — the list goes on. That's why 15-year-old Lila created the Instagram account @her.secret.identity to look past the stereotypes and let women talk about their true experiences in their own words.
The idea behind @her.secret.identity is simple. Women share what people think they are versus what their "secret identity" truly is. When Lila started the account back in January, she put her own identity first. "People think I have it all together" shields what's going on behind the scenes: "I really struggle." Lila already feels the weight of society's expectations on her own life. "I feel like I'm overlooked or judged by others," she explained.
The account becomes an exercise in vulnerability, as Lila has recruited other women to join her in revealing what they really deal with beneath the surface. Her impressive roster so far includes Gloria Estefan, Billie Jean King, Jazz Jennings, and Sheryl Sandberg, to name just a few. She features fellow high school students, athletes, journalists, activists, lawyers, and more to shed a little light on their authentic selves. Lila said she's been able to leverage connections to get access to these women, mainly writing letters to them directly. "I've gotten a bunch of nos, but out of the nos, you get some yeses," she said.
This experience has introduced Lila to stories that will stay with her forever. She recalled one instance when a woman, Ginny Limer, mourned the death of her child. "People think I have or will 'get over it,'" Limer's slides reads. "My secret identity is I am a bereaved mama, a forever griever and healer." Lila was touched and inspired hearing this story, as she is with so many others.
Lila will continue building out this account, with a plan to interview a woman from every state. She's gotten 25 so far, and holds out hope for a Michelle Obama or Chrissy Teigen feature. But above all, she's preparing to tell the stories of more real-life women from various backgrounds. "It's so emotional, honestly, to hear [responses] and so honoring that I had the power to give so many women that really don't have a voice a place to express themselves."
Image Source: Coutesy of Lila Meltzer