There's a Reason It's Not Rachel McAdams Singing "Husavik" at the 2021 Oscars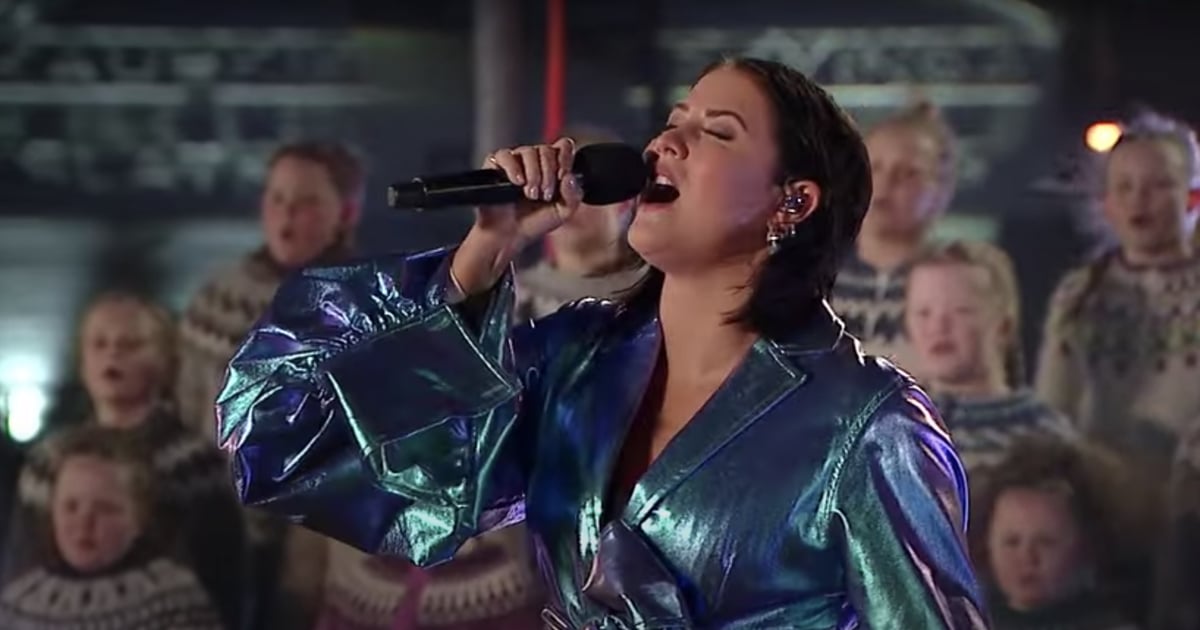 Forget "Jaja Ding Dong": Sunday night was all about "Husavik!" It's no secret that the true star of Eurovision Song Contest: The Story of Fire Saga is the music, and while it is full of gems like "Double Trouble," "Volcano Man," and the song-a-long, only "Husavik" was nominated for best original song. As part of the Oscars: Into the Spotlight preshow Sunday, Swedish singer Molly Sandén, aka the singing voice of Rachel McAdams's Sigrit Ericksdottir, gave her all as she performed a heartwarming rendition of the tune. To further tug at the heartstrings, Sandén was flanked by a children's choir and performed the tune in the actual town of Husavik, Iceland.
Songwriter Rickard Göransson spoke with Lil Rel Howery during the preshow, saying, "We treated her as a real artist, so we wrote the song for Sigrit in the movie. So we wrote about what she wanted to sing about and talk about." Sandén coincidentally competed in the Junior Eurovision Song Contest in 2006, where she came in third. She eventually went on to compete in Melodifestivalen, which determines Sweden's representative for the Eurovision Song Contest, in 2009, 2012, and 2016. You can watch the full performance in the video above.