There Has to Be a Twist in M. Night Shyamalan's Old, Right? Here Are 4 Theories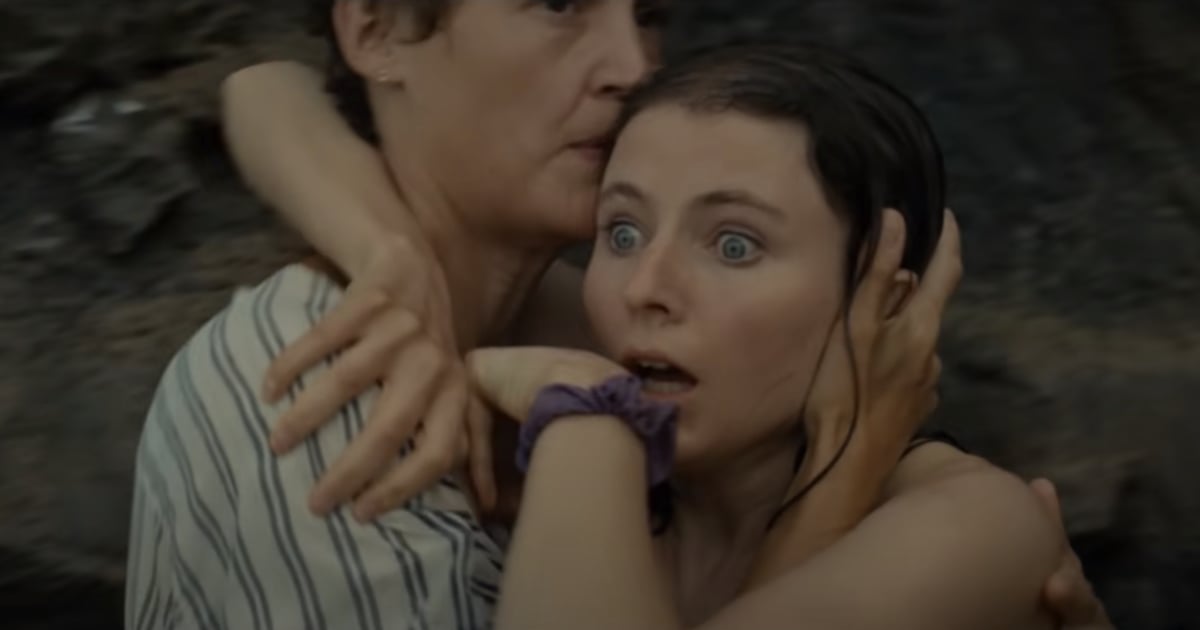 After terrifying us with Glass, thriller connoisseur M. Night Shyamalan is officially back with the immensely creepy Old. The film follows a family who head off to vacation at a secluded beach, where all is well until they realize their tropical paradise causes people to age rapidly and effectively reduces their lives to a single day. In addition to this horrifying realization, the beach dwellers also discover weird symbols and a dead body along the way. Given this turn of events, there just has to be a Shyamalan twist coming, right?
The film is based on Frederik Peeters and Pierre Oscar Lévy's graphic novel Sandcastle, which essentially shares the same premise as Old — though we have to point out there's no Twilight Zone twist in the book itself. But given that Shyamalan is notorious for his movie twists, we're more or less expecting one even before the film drops. So what will the shocking turn be? We won't know for sure until Old comes out on July 23, but we do have a few theories about potential surprises in the film's third act!