Entertainment
There Has to Be a Second Season of Squid Game, Right? Here's What We Know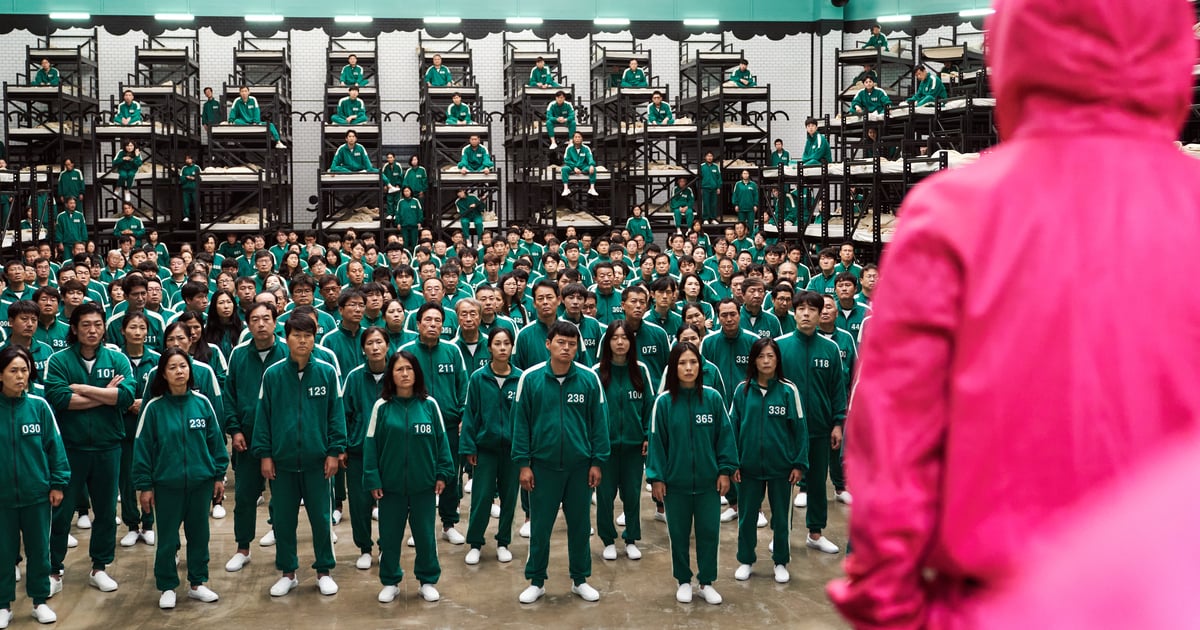 Squid Game, Netflix's all-or-nothing Korean dystopian drama, has taken the world by storm. Since debuting in mid-September, the Hunger Games-esque thriller has become Netflix's top-ranking show in 90 countries, and it's on track to become the most-watched series in the streamer's history, leaving viewers around the globe clamoring for a season two.
In Squid Game, a group of desperately cash-strapped people compete in high-stakes children's games for the chance to win the equivalent of about $40 million US. The reward comes with tremendous risk, because the consequence of losing these games is sudden death. By the end of the nine episodes, only one player survives, taking home a cash prize that will lift them out of debt.
Squid Game's brutal but unique concept was developed about a decade ago by creator Hwang Dong-hyuk, but it was passed over by production companies and studios for being overly dark and outrageous. Throughout that time, Hwang was living a somewhat parallel life to the fictitious characters he created, as he too was financially struggling and living with his mother and grandmother to make ends meet.
Although Netflix hasn't officially announced a second installment of Squid Game, Bela Bajaria, Netflix's global TV head, hinted that conversations about a renewal may be underway, but any plans would be dependent on Hwang's current projects and schedule. "He has a film and other things he's working on," Bajaria told Vulture. "We're trying to figure out the right structure for him."
Hwang hasn't confirmed that there will be a second season of the show, either, but he did tease the potential for a storyline focused on police inaction and abuse, should Squid Game be renewed. "I think the issue with police officers is not just an issue in Korea," Hwang told The Times. "I see it on the global news . . . This was an issue that I wanted to raise. Maybe in season two I can talk about this more."