Entertainment
The Kissing Booth Cast Bids Farewell as Final Film Hits Netflix: "Elle, I've Loved Being You"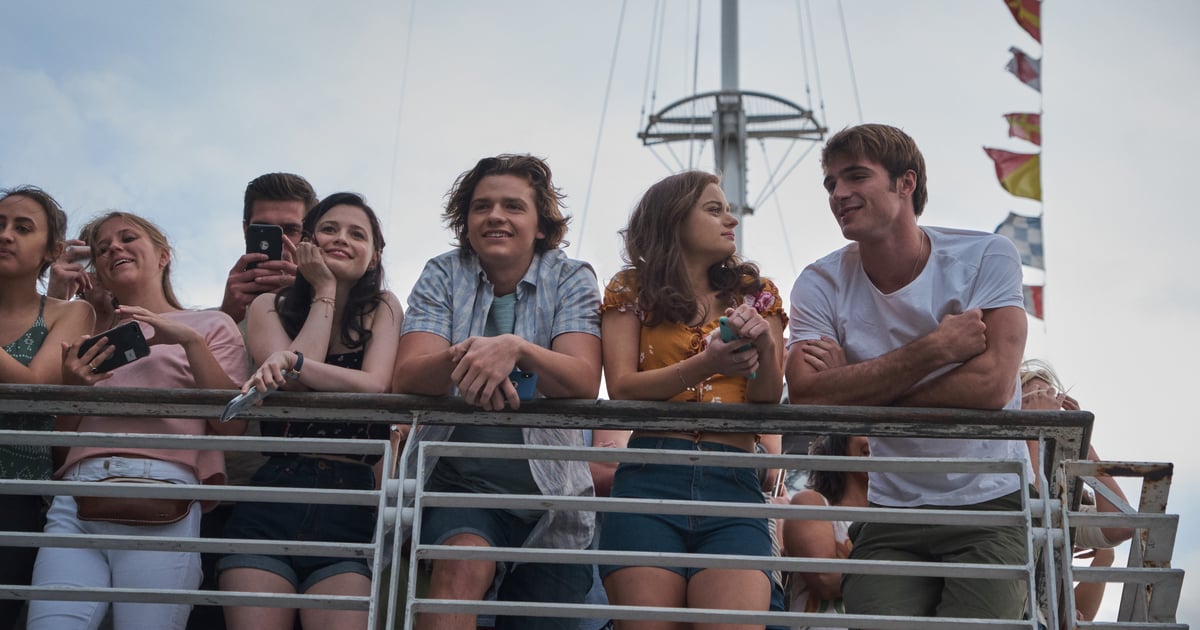 It's graduation day for the cast of The Kissing Booth. As the third and final installment in the teen flick franchise hits Netflix on Aug. 11, many cast members are penning their goodbyes and sharing behind-the-scenes memories. Joey King, who played Elle Evans in a breakout role, shared photos of her first and last time at the booth, while Jacob Elordi, who played Noah Flynn, posted various film photos taken while filming the third film.
"Thank you Elle, I've loved being you."
"Thank you Elle, I've loved being you. And thank you to everyone who had a hand in making these movies what they are," King wrote. "The end of an era, excuse me while I go sob in a corner somewhere." In his note, Elordi thanked the "wonderful cast," "hardworking crew," and "beautiful South Africa," where filming took place. He also said, "I've seen and done things that I'd have never thought possible thanks to these films and more importantly thanks to all of you. I will forever be indebted to all of you for your support and love over these years."
Ahead, see heartwarming posts from King and Elordi, as well as their costars Joel Courtney, Meganne Young, and more.