The First Trailer For Zola Is Every Bit as Wild as the 148-Tweet Thread It's Based On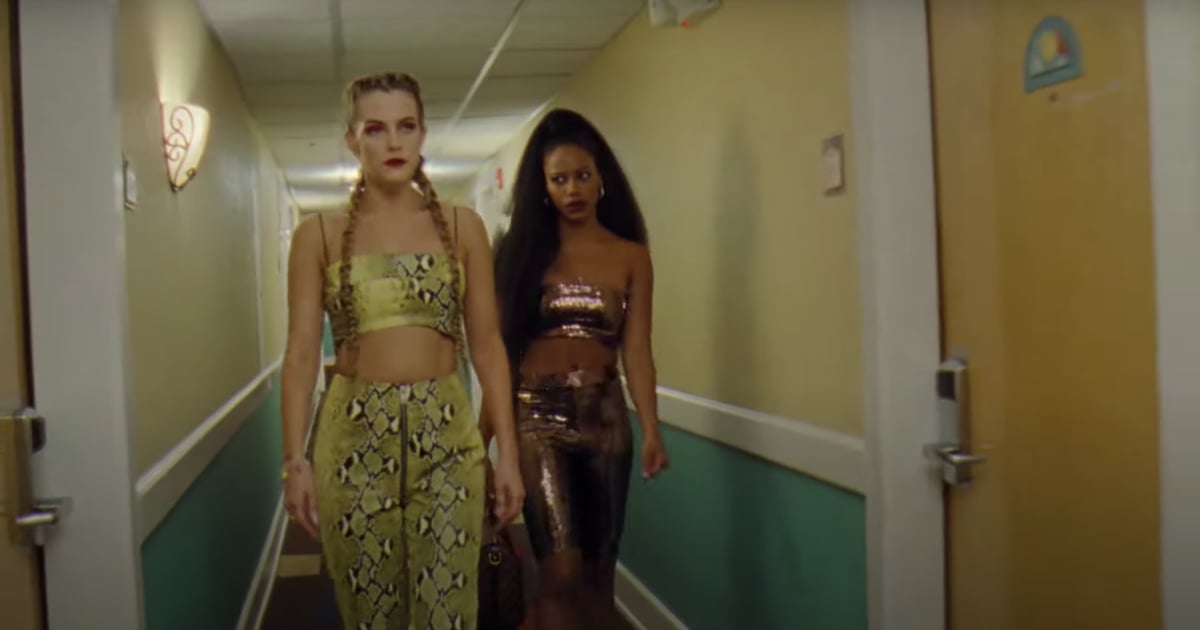 The highly anticipated trailer for A24's Zola is finally here and it was definitely worth the wait. Written by Janicza Bravo and playwright Jeremy O. Harris, and based on an infamous 148-tweet thread, the film follows waitress Zola as she meets a sex worker named Stefani, who convinces Zola to join her on a cross-country road trip to make as much money as possible. Of course, nothing goes to plan and Zola soon finds herself trapped on the wildest trip of her life.
The trailer absolutely delivers with all the outlandish moments brought to life by Taylour Paige's Zola and Riley Keough's Stefani. Surprisingly, the most unexpected moment for me was hearing Nicholas Braun utter "schmoney" as Stefani's boyfriend, Derrek. Rounding out the cast are Colman Domingo as Stefani's pimp, X; Ari'el Stachel as Sean; Jason Mitchell as Dion; Nelcie Souffrant as Gail; and Ts Madison as Hollywood. Trust me when I say you're not ready for this film. If you'd like to try to be, you can catch the full trailer above.