Entertainment
Thanks to This BTS Performance, LA Traffic Suddenly Doesn't Seem So Bad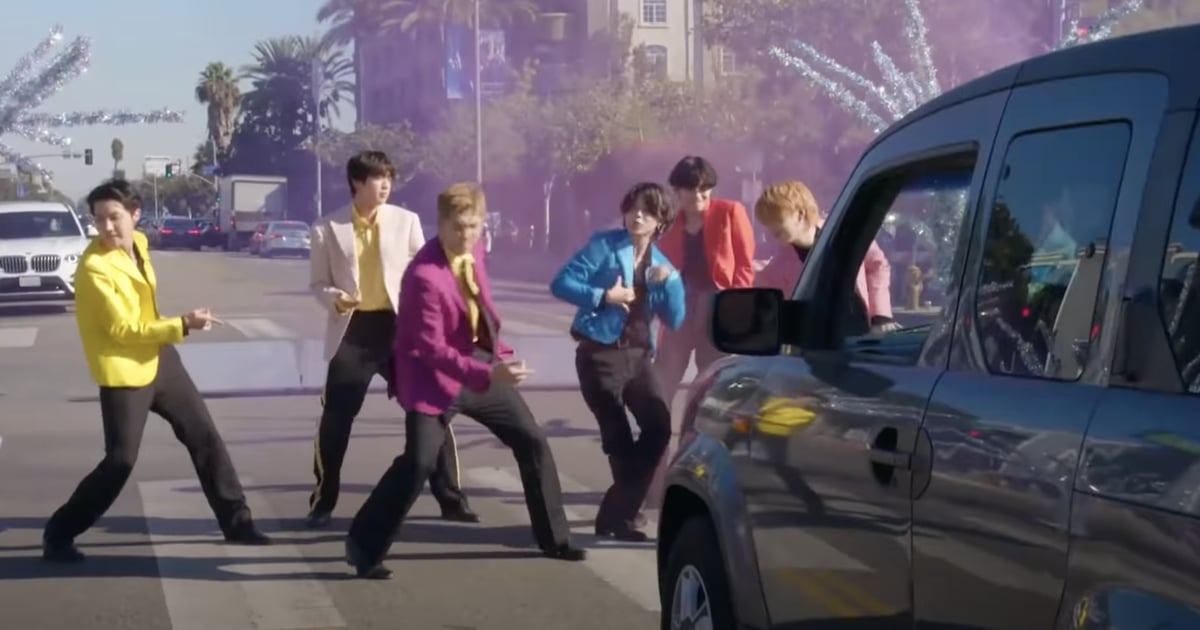 There's nothing fun about Los Angeles traffic — unless you're lucky enough to see BTS perform in it. The beloved boy band has played at some of the biggest venues and stages in the world, so of course they had to think outside the box to top their track record. And who better to link up with to do it than James Corden! The Late Late Show host gave the seven pop stars a change of scenery for their latest appearance on the show, where they performed what could be their most amusing concert yet.
"I know you guys just played some big, live shows, and you blew the roof off the place," Corden says in the clip above. "But those gigs were merely a starter, an appetizer, because today you're going to play the biggest venue of your life." So right at the crosswalk of Beverly Blvd. and Genesee Ave., BTS performed some of their biggest hits at "the hottest ticket in town." I mean, they even had an opening act so that makes it legit, right?
Between some quick red lights, the group pulls off a full-on production for their devoted fans and LA commuters with songs like "Butter," "Permission to Dance" and "Dynamite." And it was all decked out with set designs, backup dancers, and huge props — clearly Corden spared no expense here! Prepare to be fully entertained and check out BTS's street performance on The Late Late Show above.