Entertainment
Thanks to Reservation Dogs, "Greasy Frybread" Is Officially Stuck in Our Heads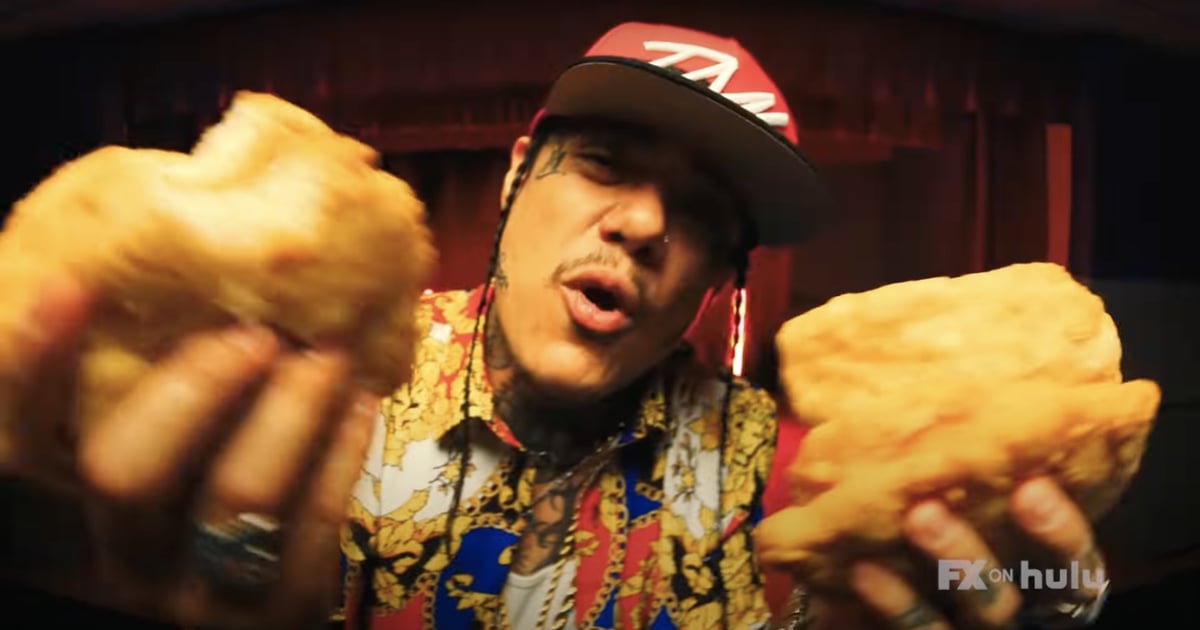 Sten Joddi truly delivered with his guest appearance on Reservation Dogs. The Native rapper made his acting debut as Bear's absentee father and hip-hop artist Punkin' Lusty in episode four. Even though he couldn't come through for Bear in the end, he somehow managed to get his song "Greasy Frybread" stuck in our heads. The lyrics are so damn catchy!
During a recent radio interview, Joddi spoke about he got involved with Reservation Dogs, saying he had been rooting for the show ever since he first heard about it. "When I read the script that they sent me to read through, it was really personal to me the way the story went," he explained. "This kid is getting raised without a dad in his life and I know there's a lot of young people out there that are dealing with the same situation."
Luckily for us, Punkin' Lusty's music video is now on YouTube, so we can continue to enjoy "Greasy Frybread" in its full glory. Check out the video above now.