Teenage Dream: Katy Perry Reveals the Advice She'd Give to Her "Boy Crazy" Younger Self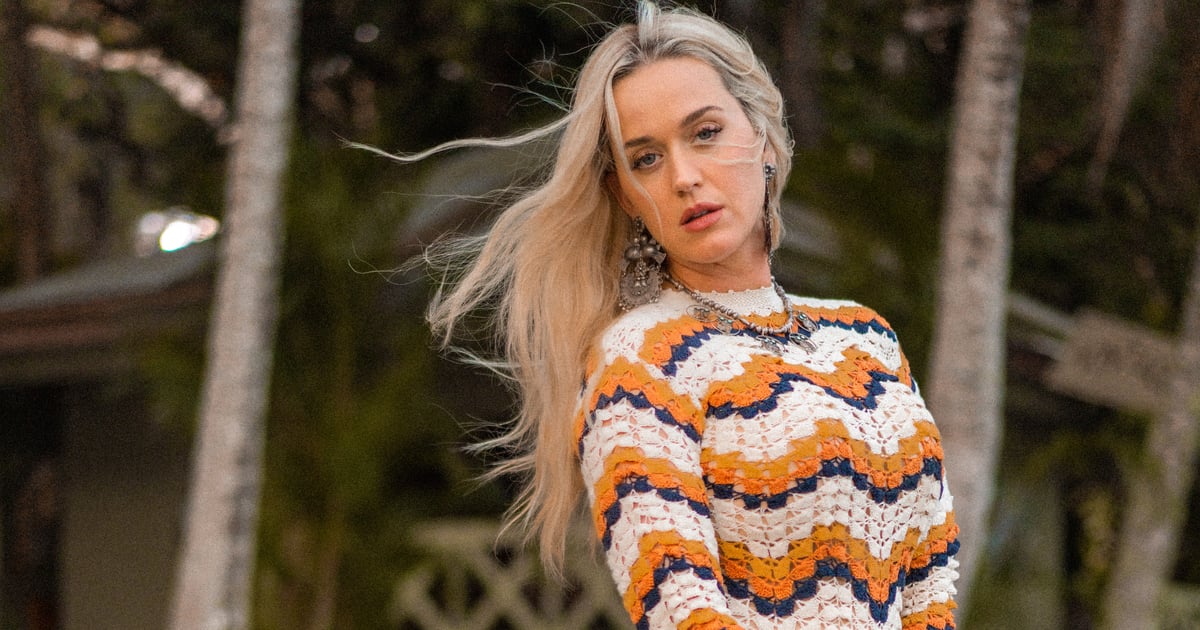 Katy Perry calls 2020 a year of surrender. Shortly after she announced her pregnancy with fiancé Orlando Bloom, the world went into lockdown amid the COVID-19 pandemic. Aside from having her baby, life was uncertain. Flash forward to 2021, and what lies ahead is finally clearer. Perry is a new mom to 9-month-old Daisy Dove, she recently announced her upcoming Las Vegas residency, and on May 14, she released the track "Electric" for Pokémon's 25th anniversary. The pop icon chatted with POPSUGAR about the past, present, and future — and the people who support her at every step.
The music video for "Electric" draws from Perry's experience as a teenager starting off in the music industry. When Perry reflects on that time in her life, she feels like she did "a really good job." She said, "I have no regrets. I stumbled, I fell, I made mistakes. I learned from all of it. But I was pretty boy crazy. I think I was always searching for real love and true love." But if she had to give her younger self some advice, she'd "lose some time to be emotional about the boys," although "it did fuel the songs."
"Don't worry, keep swinging, make mistakes. Don't read the comments. Don't scroll down on the comments, and know how to separate real life from internet life," she continued. "And boys aren't mature until they're 35, at least." A subtle nod to Bloom; the couple met when he was 39. Perry will likely pass on this wisdom to Daisy, and perhaps even Bloom's 10-year-old son, Flynn, although she revealed he's already giving her advice — about music, believe it or not.
"He's really cool. I definitely subtly use him as a radar for 'cool factor,'" Perry revealed, and she mentioned that Flynn helped her pick a lead single for her last album, Smile. "I remember I had 'Harleys in Hawaii,' 'Small Talk,' and 'Never Really Over' on a playlist a couple years ago, and I just did like a blind sound test for him, and he was like, 'Never Really Over.' And I'm like, 'OK, that's the single. Let's do it.'"
Perry gets the input and support of family at home, and she also has a few famous friends who keep her uplifted in the industry. "Dua Lipa has always been so kind, and she always congratulated me, especially when I had the baby. And Ellie Goulding just had her baby, and we've sent some photos back and forth," Perry recalled. "Sia has been a rock at times in the past, when I was really going through it. And Ariana Grande, her and I will see each other and catch up, and I've got so much love for her. I think she's just got the best voice in the music industry. I think there's a lot of females that are more interconnected these days, which is great."
Image Source: Taylor O'Sullivan