Ted Lasso Is Back and Better Than Ever in His SAG Awards Team Pump-Up Speech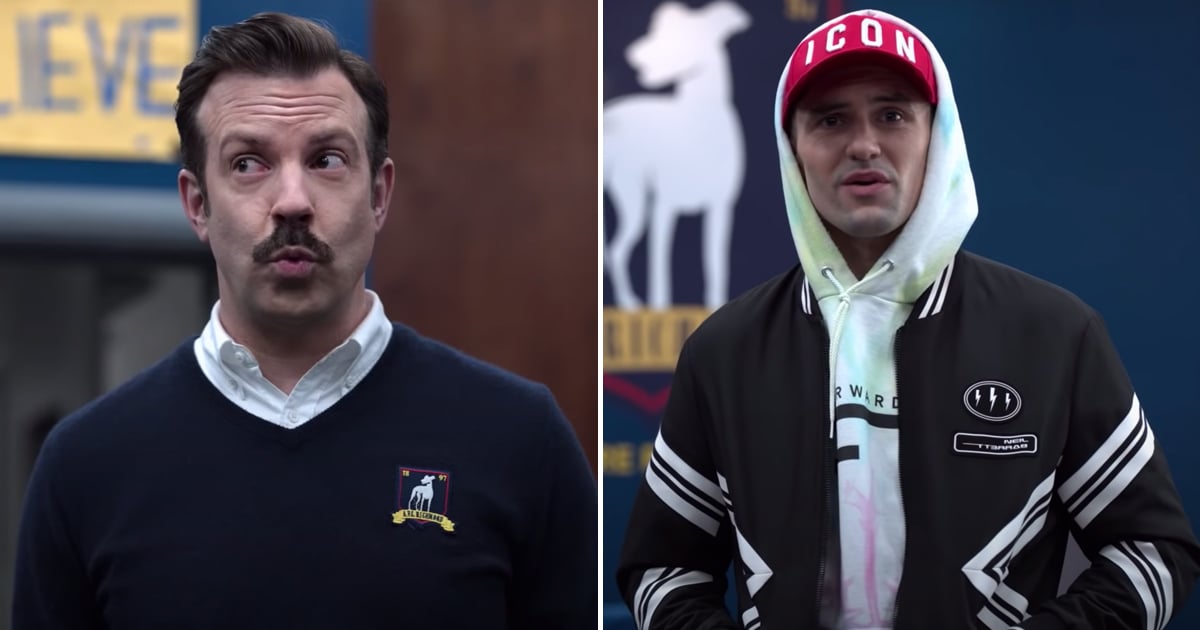 If only we had Ted Lasso to prepare us for all of life's daunting tasks. During Sunday's SAG Awards, the beloved football coach (played by Jason Sudeikis) rallied the AFC Richmond squad to pump them up for their nomination for best ensemble in a comedy series, and it was about as Ted Lasso as Ted Lasso gets. While the competition for the award was "tougher than ice-cold beef jerky," we got some good laughs from our favorite characters like Keeley, Nathan, and of course, Roy Kent, who called out that the best ensemble ever are The Muppets. He's got a point!
The most spot-on and snarky appearance came from our beloved self-absorbed striker Jamie Tartt, wearing none other than the tie-dye Forward Space hoodie Sudeikis wore during the virtual Golden Globe Awards. "Who wears a hoodie to an award show?" Nathan whispered to Coach Beard, who retorted, "He's been going through some stuff." Watch the hilarious clip from the cast of Ted Lasso that aired during the SAG Awards ahead, and find out everything we know about the second season of the Apple TV+ show here.