Tears Were Flowing For Jordan Chiles as Normani Surprised Her With a Heartfelt Message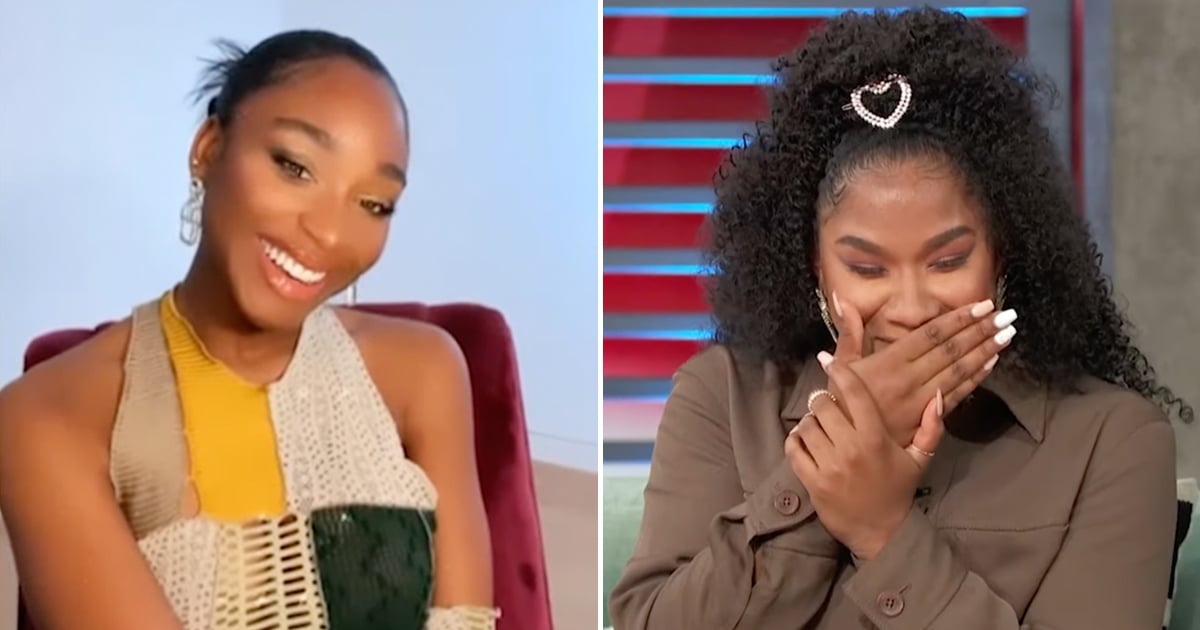 Jordan Chiles is really living the dream. Mere weeks after winning silver at the Tokyo Olympics, the 20-year-old gymnast was on the receiving end of a heartfelt video message from Normani. During an appearance on Access Daily, Jordan reflected on her whirlwind life since the Summer Games and mentioned a recent Instagram comment she received from the pop superstar. That then prompted the hosts to cue the surprise video.
"I am really trying to keep my composure because I'm actually a superfan, and I'm really proud of your journey. Congratulations on winning silver in Tokyo. I see you, girl. Keep up the great work," Normani said. "Continue to work hard, continue to exude Black girl magic because you make me very, very proud. I'm living through you because I used to be a gymnast but, sis, I knew I wasn't going to the Olympics." Holding back tears, Jordan said, "I was not expecting that at all." Watch the sweet surprise at 2:51 in the video above.