Shadyside Isn't Real, but Here's Where Fear Street: 1994 Was Actually Filmed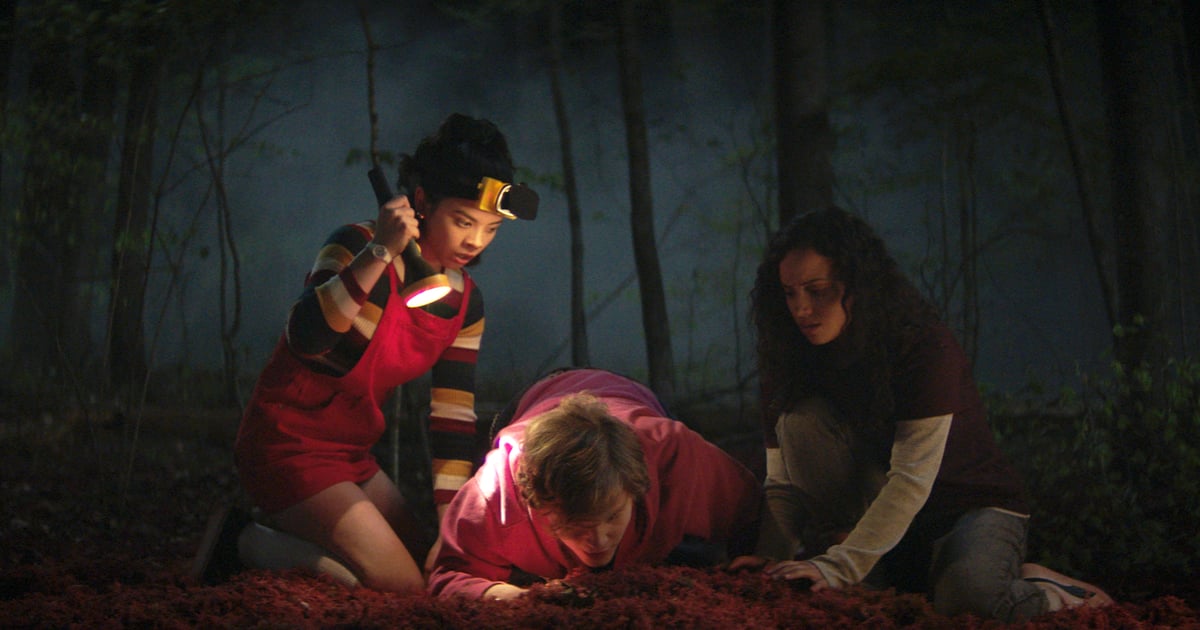 Shadyside, OH, may be a figment of R.L. Stine's imagination, but that doesn't make us any less curious about where Netflix filmed Fear Street Part 1: 1994. According to Deadline, the gritty slasher movie (as well as its sequels) was shot in Atlanta, where set designers beautifully re-created the '90s to match the movie title. Filming took place throughout other places in Georgia as well, most notably in Decatur, East Point, and Rutledge.
The movie officially kicks off at Stony Hill Mall, where Maya Hawke's Heather confronts a terrifying killer in a skull-face mask. This chilling encounter unfolds at Decatur's North DeKalb Mall, where most of the actual shops have closed over the years. Recently, the mostly abandoned mall has been a go-to spot for filmmakers, and you may have seen it a featured in projects such as Watchmen and Zombieland 2. At the mall, the crew behind Fear Street brought back relics of the '90s by re-creating now-defunct storefronts such as Casual Corner, Software Etc., B. Dalton Bookseller, Musicland, and Gadzooks.
To bring the spookiness of Shadyside to life, the cast and crew also stopped by the Frog Hollow and Conley Hills neighborhoods in East Point, GA. If Atlanta is the Hollywood of the South, East Point is the South's horror capital. Productions for Creepshow, The Walking Dead, and Stranger Things have all taken place in this small Georgia city. Other scenes in Fear Street were also filmed at Rutledge's Hard Labor Creek State Park, the perfect spot for the woodsier aspect of Shadyside.
While most of Fear Street: 1994 takes place in the residential areas of Shadyside, gear up for camp when you tune into Fear Street Part 2: 1978. The second installation will take place predominantly at Camp Nightwing, which will feature even more scenes from Georgia!