Entertainment
Rihanna and Her Breakfast Caviar Are a Match Made in Billionaire Heaven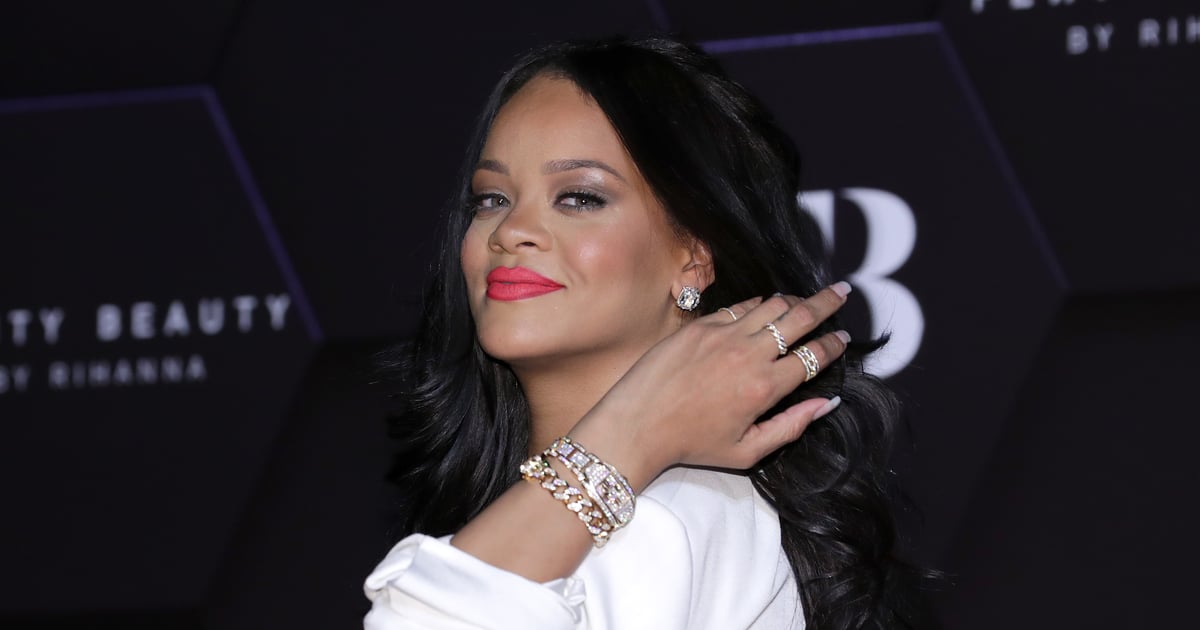 Image Source: Getty / Han Myung-Gu / WireImage
If the Louvre Museum's art director is seeking new pieces to exhibit, I'd like to suggest Rihanna's latest Instagram gallery for consideration. On Tuesday, the 33-year-old icon shared several triptych-worthy photos of herself eating a luxurious breakfast that puts even the highest stack of syrup-doused pancakes to shame: caviar. No crackers. No toasted bread. Just fish roe served over ice and scooped up with a tiny spoon. As Lizzo aptly commented on the post, it's the definition of "rich b*tch sh*t," and we love it.
Rihanna chose the pricey delicacy to celebrate the successful launch of Fenty Beauty's new perfume, which serendipitously sold out online just a few days after her billionaire status was revealed. She enjoyed her unconventional morning meal in bed wearing a hoodie and sunglasses while snuggled up in sheets that are undoubtedly no less than 500 thread count. Of course, she couldn't resist documenting the sumptuous moment with a mini photo shoot, perhaps captured by her boyfriend A$AP Rocky, although I cannot confirm or deny this conjecture despite my best efforts to zoom in on all reflective surfaces in each picture.
Rihanna isn't just the poster child of modern-day opulence in these snaps — she's the embodiment of working your a** off and taking time to enjoy the hard-earned fruits of your labors. Keep it up, RiRi, and if you have time between caviar bites, an update on that album would be much appreciated.