Entertainment
Reservation Dogs: Let's Break Down the Meaning Behind That Blurry Owl Scene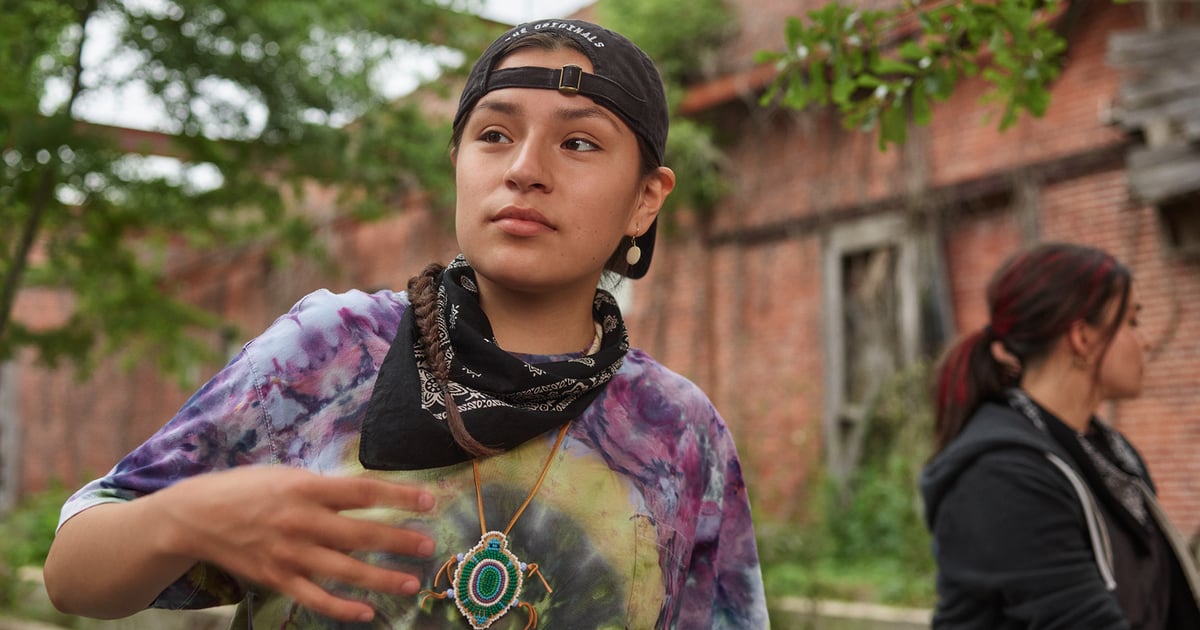 Image Source: FX
Episode three of Reservation Dogs shows Elora (Kawennáhere Devery Jacobs) visiting Uncle Brownie (Gary Farmer) in hopes that he will teach the Rez Dogs how to fight so they can defend themselves against their new rival gang, but there's one scene in particular that has viewers curious. As Elora, Bear (D'Pharaoh Woon-A-Tai), and Willie Jack (Paulina Alexis) arrive at Uncle Brownie's home, an owl statue is shown hanging outside with its eyes blurred out. "Ah, f*ck! Hell nah, not an owl. Yo, that's not a good sign," Willie Jack exclaims as the group quickly covers their eyes and turns away from it.
Even though the series is packed with pop culture references, the owl is actually a nod to Native culture. While speaking to NPR, Native journalist and Rotten Tomatoes critic Vincent Schilling explained that the owl is known as "a harbinger of evil" in many Native cultures and that most people wouldn't know that unless they are part of the Native community, which explains why the group immediately freaked out when they saw it.
Reservation Dogs is the first TV show to feature an all-Indigenous team of writers, directors, and series regulars. In a recent interview with People, Jacobs praised Sterlin Harjo and Taika Waititi for creating a show that spotlights an often-marginalized community. "It's about damn time that Indigenous people are represented on this scale," she said. "Rarely have we been afforded the opportunity to tell our own stories. It's so perfect that it's a comedy because our communities are actually so funny. And nobody in Western culture really thinks that Indigenous people are anything [except] this idea of the stoic Indian who was being shot in old Western films."
Episode three of Reservation Dogs is available to stream on FX on Hulu now, with new episodes airing every Monday.